Products You May Like
We've seen her sew knickers, spew out Artron Energy, run a coal mine, solve and commit murders, and now thanks to BBC One thriller Vigil, we're seeing her gumshoe her way around a nuclear submarine sniffing out a naval conspiracy. There's very little Suranne Jones can't do. To celebrate the breadth of her on-screen work, here's a selection of Jones' finest performances so far.
Karen Macdonald in Coronation Street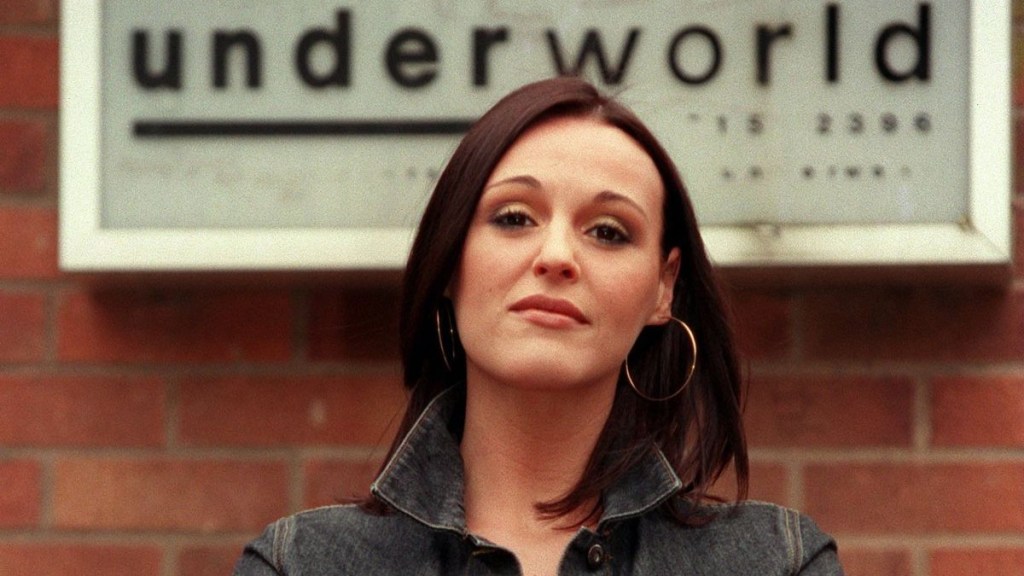 The Street's where it all started for Jones, playing the mouthy, ambitious Karen McDonald (née Philips) to audiences of almost 20 million four nights a week. Jones won two 'Most Popular Actress' National Television Awards on the bounce for Karen, a dynamic Manc who dressed like she was in a girl band, always stood her ground and wouldn't think twice about throwing her pint over you/threaten you with a stiletto heel if you crossed her. Energetic, fun, and as fiery as her signature red, Karen gave them hell and went through her own on screen as well. Suranne Jones was equal to it all.
Ruth Slater in Unforgiven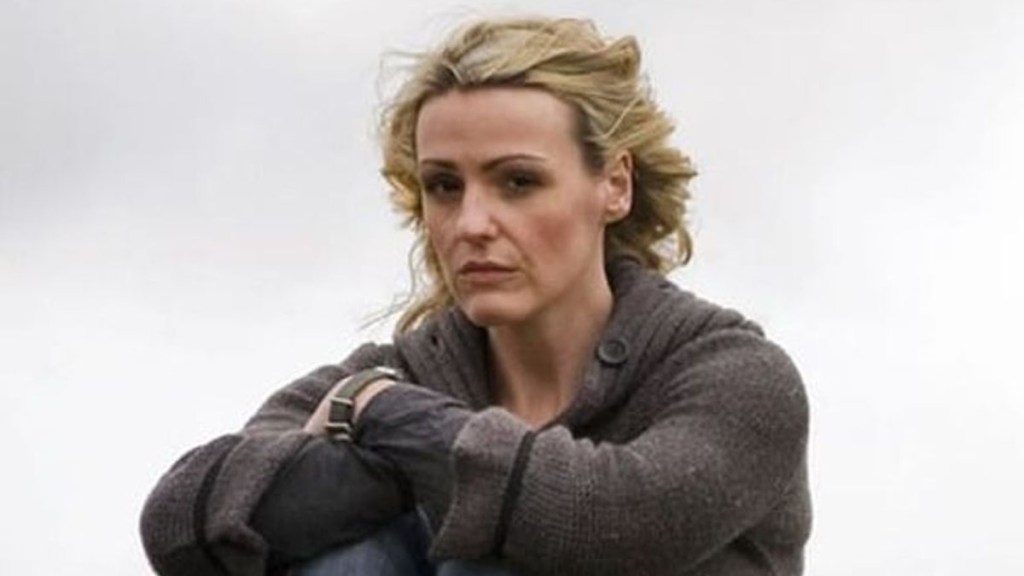 Jones' second collaboration with screenwriter Sally Wainwright after 2007 TV movie Dead Clever, was Unforgiven. This terrific three-part ITV drama told the story of Ruth Slater, a woman recently released from prison after serving a lengthy sentence for the murder of two police officers when she was a teenager. Damaged, untrusting but fierce, Ruth sets about rebuilding her life and searching for her estranged sister, a role that won Jones much well-deserved acclaim in 2009.
Idris in Doctor Who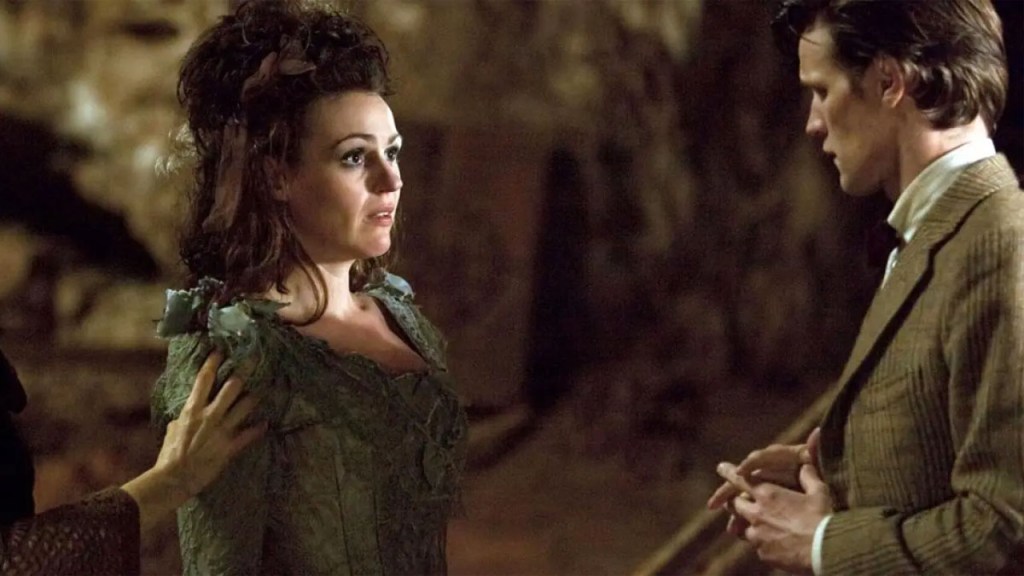 What a part! The TARDIS has been a Doctor Who fixture since the very beginning, and in 2011, Suranne Jones played the Doctor's temperamental ship in human form. In Neil Gaiman-written episode 'The Doctor's Wife', a plotting planet who fed on TARDIS energy lured the Doctor to it, and made its servants transfer the TARDIS' matrix into the body of a young woman named Idris. Jones' performance brilliantly captured the unhinged energy of a mind fractured by multiple timelines, and gave fans a truly moving scene as the TARDIS finally said not goodbye but hello to the Doctor, her thief.
Sandra in Beautiful Thing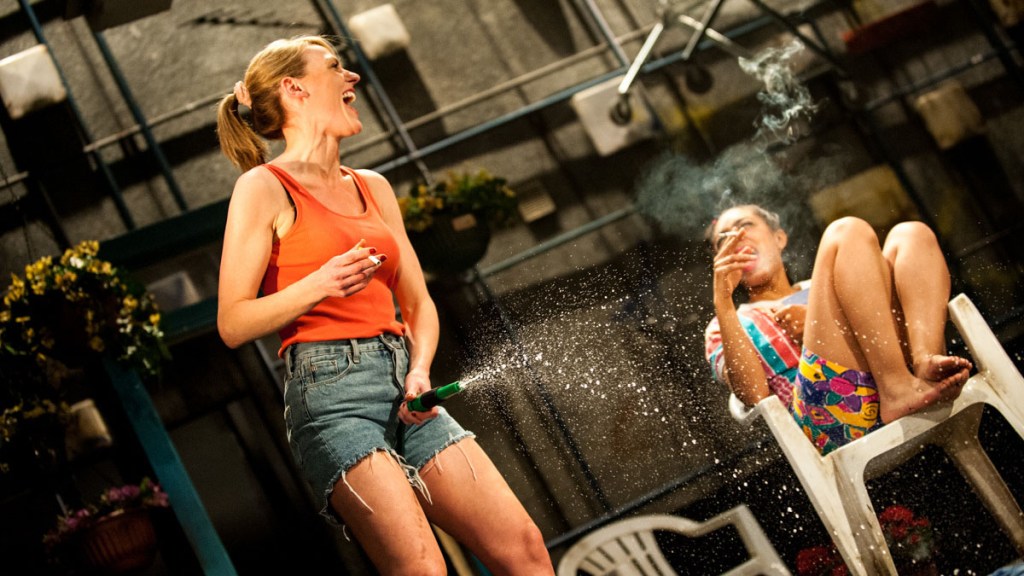 Jonathan Harvey's 1993 play about the first love between two young gay men on an East London estate was made into a feature film in 1996, but Jones – a regular theatre actor – appeared in a 20th anniversary production that was filmed for DVD. In Beautiful Thing, she plays Sandra, the irrepressible, fiercely protective mother of teenage boy Jamie. Sandra's own love life and work ambitious distract her from what's happening in Jamie's love life until she accidentally discovers his sexuality. Jones brings back a little of the fizz and naughtiness that made her Corrie character so popular, with added grit and emotion.
Rachel in Scott and Bailey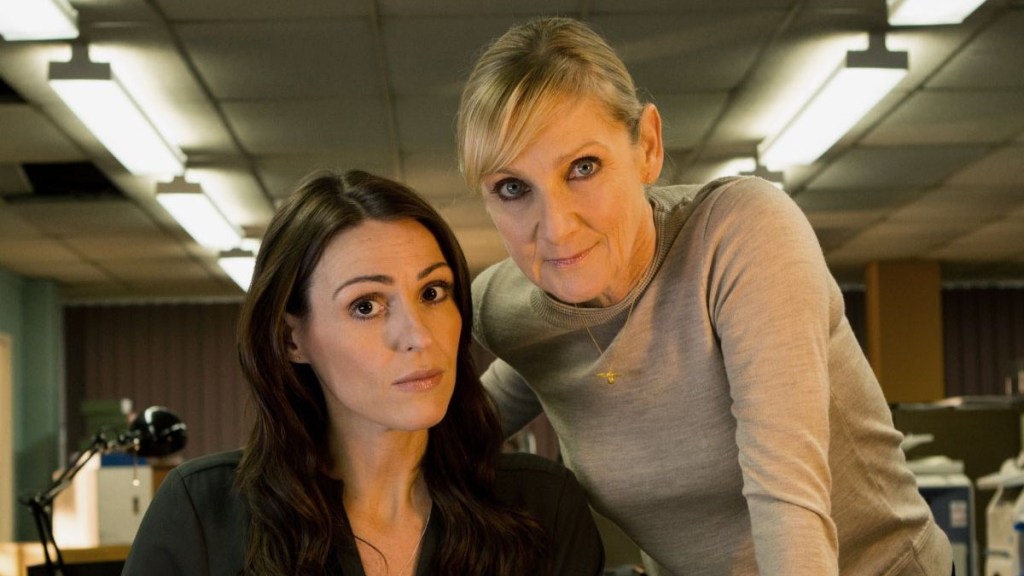 Much-loved crime drama Scott and Bailey ran for five series on ITV, and told the story of two detectives working for Manchester Major Incident Unit Syndicate 9. It was always as much about the characters' lives as it was the cases they investigated – largely because Rachel's life in particular couldn't seem to stay out of dealings with the law, from her married partner's murder to her unpredictable brother. Based on an idea co-conceived by Jones, and written in large part by Sally Wainwright, it's a warm series with the appeal of watching professionals with a convincing, mature friendship, being good at their jobs.
Gemma in Doctor Foster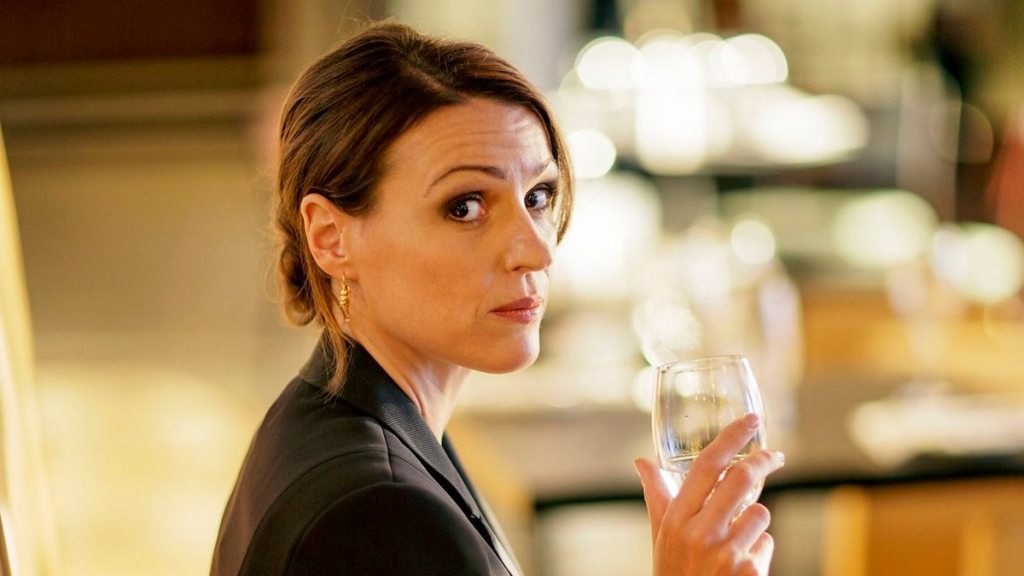 When Dr Gemma Foster discovers that her husband (played by Bertie Carvel) is cheating on her with a younger woman (played by Jodie Comer), she does things the rest of us might fantasise about, but would never dream of actually doing. That was the draw of this hit domestic noir, which gave Jones her first major BBC success and Best Actress Bafta win. Jones was brilliant as Gemma – clever, dangerous, unhinged and capable of anything. No wonder Doctor Foster went out in the US with the subtitle "A Woman Scorned."
Anne Lister in Gentleman Jack
Speaking of Doctor Who, if Suranne Jones ever required an audition for the role of the Doctor, Gentleman Jack would work a treat. In Jones' third Sally Wainwright collaboration, she plays real historical character Anne Lister, 19th century lesbian and landowner with a very Doctor-like self-possession, cleverness and brusque impatience. She's a dynamo as Lister, striding around the moors like she owns the place (which she does), talking a mile a minute and thinking twice as fast as that. Series two started filming in February 2021 and should be with us early next year.
Victoria in I Am Victoria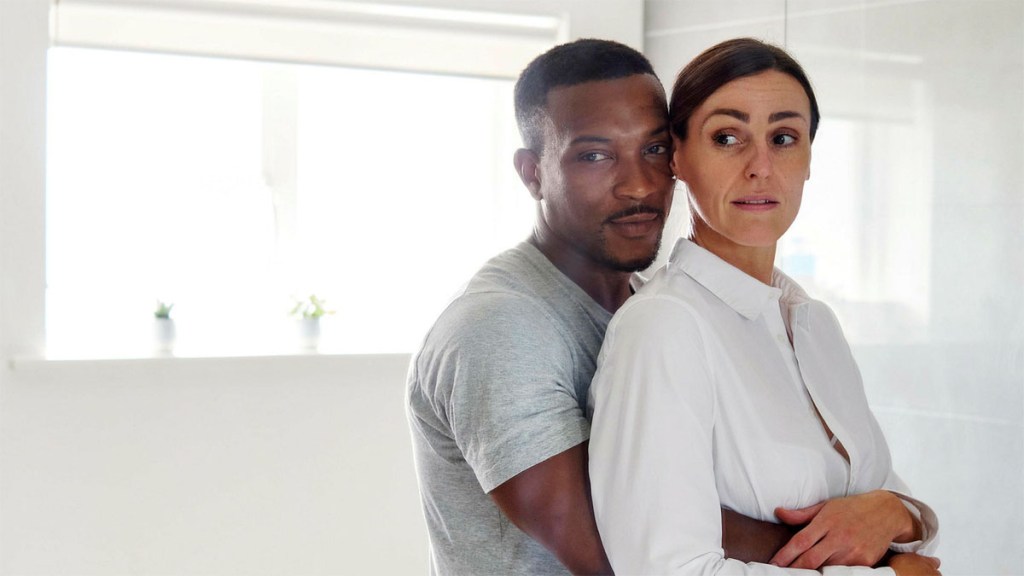 Jones had best clear the shelf ready for another Bafta after her performance in I Am… Victoria, part of Channel 4's drama anthology created by writer-director Dominic Savage. In the one-hour special, she played a property developer and mother of two whose life looked idyllic from the outside. Nice house, good husband, great kids, lovely things, plenty of money… but underneath, her quest for perfection and control was driven by anxiety and deep-seated mental health issues. It was a tough, moving watch, and a painfully recognisable portrayal of a struggle more common than people like to let on.
See also:
Save Me and Save Me Too
Jones is terrific as Claire, the mother of a missing teenager whose father Nelly (Lennie James, who also wrote both series) represents a past she'd left behind but can't quite shake off.
A Touch of Cloth
Jones sends up the detective genre with a rare comic outingin Charlie Brooker and Daniel Maier's crime drama spoof.
The Secret of Crickley Hall
Jones plays the mother of a missing child who moves to a house haunted with poignant secrets in this three-part BBC adaptation.
The Crimson Field
Jones plays a motorcycle-riding WWI nurse in Sarah Phelps' field hospital drama, which was cancelled too soon after just one series.
Five Days
Jones plays a police officer who becomes entangled in the story of a railway bridge death and a baby abandoned on a train.
Vigil continues on Sunday the 5th of September at 9pm on BBC One.