Products You May Like
There were a lot of exciting news to come out of Paramount's Star Trek Day 2021 celebrations, but perhaps the most rewarding for long-time Trekkies was the official announcement of the entire Star Trek: Strange New Worlds cast. While we've known for a long time the Trek spin-off's cast of characters would be led by Anson Mount's Captain Pike, Ethan Peck's Spock, and Rebecca Romijn's Number One/Una—all of whom were introduced in their current iterations on Star Trek: Discovery, but who originally hail from The Original Series—it was unclear which other TOS characters might appear. Now, we know, and they are great choices—three characters who deserved more in their Original Series incarnations. Now, they are poised to get it…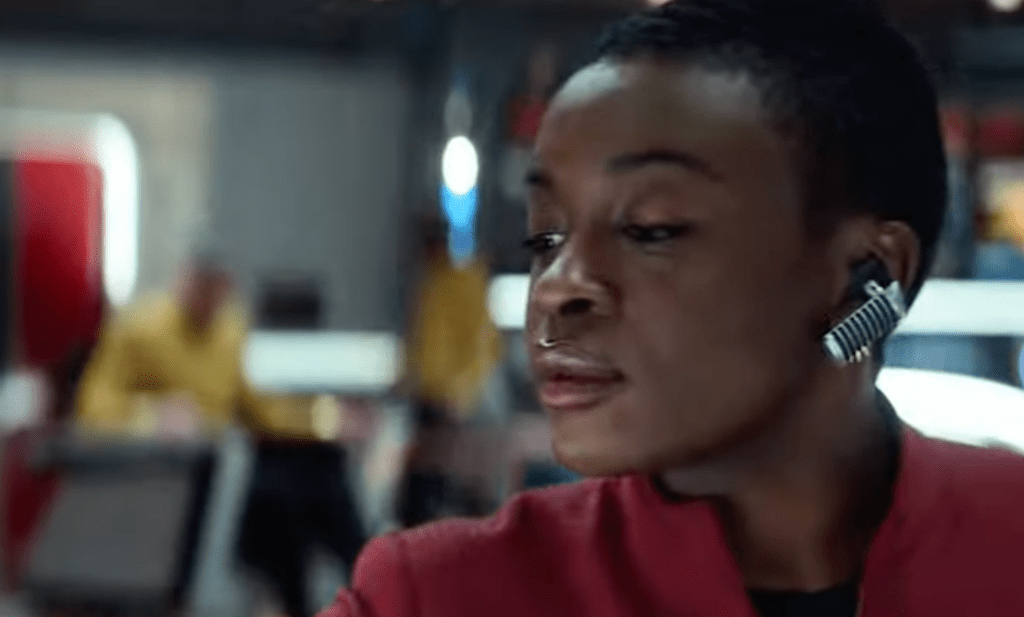 Celia Rose Gooding as Cadet Nyota Uhura
Of the three characters on this list, Uhura is by far the most iconic and by far the characters who got the most to do in The Original Series and beyond. That being said, Nyota Uhura, a character made famous by the wonderful Nichelle Nichols, generally didn't get as much complex material as her mostly white, male co-workers and Uhura is the only member of the TOS crew to have not been seen after the events of the final classic Star Trek film. Strange New Worlds has a chance to expand this character in new directions. Here, we meet the woman who will become a bridge officer and communications officer on the Enterprise as a cadet. Cadet Uhura will be played by 21-year-old American actress Celia Rose Gooding, most famous thus far for her Tony-nominated role as Frankie in rock musical Jagged Little Pill. Could we get another Uhura musical performance?
Jess Bush as Nurse Christine Chapel
Nurse Christine Chapel was a recurring member of the Star Trek: The Original Series cast, memorably played by Majel Barrett (who also originated the other Strange New Worlds character Number One, among other Trek characters). Nurse Chapel first appeared in Season 1's "The Naked Time," and was often used to highlight Spock's stoic behavior, as she had feelings for the science officer and he, well, did not reciprocate those feelings. Nurse Chapel was a flat, unevenly written character who never had a chance to shine in The Original Series, a fact that was harder to swallow given Barrett's "demotion" from the much more unexpected and complex Number One in "The Cage" to Nurse Chapel in "The Naked Time."
All that being said, Chapel is an iconic part of the TOS crew, and it will be interesting to see what Strange New Worlds does with the character here, as Nurse Chapel's TOS characterization was all over the place. Canonically, Chapel often changed her hair between blonde and brunette, so here is hoping Strange New Worlds' incarnation of the character—played by Australian actress Jess Bush—changes her hair color at least once. Uhura and Chapel were depicted as friends in The Original Series, so Strange New Worlds has the potential to build on that dynamic, and Romijn confirmed the two characters would have scenes together during the Star Trek Day panel? As Mount put it, "How about Number One and Nurse Chapel in the same show, and they don't get written off?" Yeah, this is promising.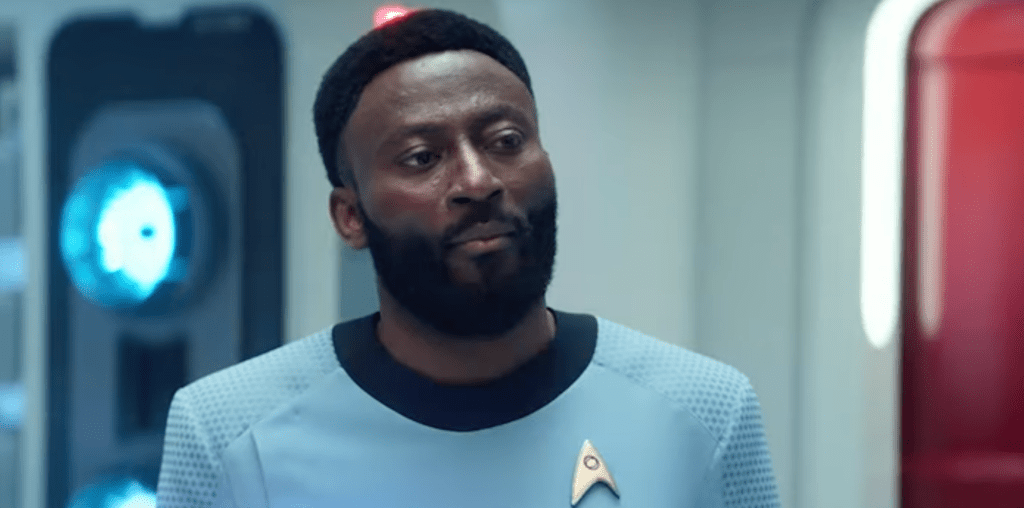 Babs Olusanmokun as Dr. M'Benga
When there was a medical emergency on the Enterprise, who did they call? Well, Bones. But then who did they call? Probably Nurse Chapel. But, then who did they call? Doctor M'Benga. In the event of Dr. McCoy's absence, M'Benga was the ship's ranking CMO. Interestingly, M'Benga completed his medical internship on Vulcan, which gave him an edge in treating Spock and (in theory) other characters with Vulcan physiology. It would be interesting to see Strange New Worlds expand on that relationship. Given that M'Benga only appeared in two episodes of TOS, Strange New Worlds has so much room to build this classic character. The role of M'Benga was originated by American actor Booker Bradshaw, and will be played by Nigerian-American actor Babs Olusanmokun (Black Mirror) in Strange New Worlds.
The rest of the Strange New Worlds cast includes Christina Chong is La'an Noonien-Singh, Melissa Navia is Lt. Erica Ortegas, and Bruce Horak is Hemmer. Akiva Goldsman and Henry Alonso Myers will act as the series' showrunner, telling the story of the years Captain Christopher Pike captained the Enterprise.