Products You May Like
It's not unusual, in the world of Doctor Who, for the same actor to play more than one role on screen. From classic to modern Doctor Who, Nicholas Courtney, Ian Marter, Lalla Ward, Jaqueline Hill, Jean Marsh, Adjoa Andoh, Eve Myles, Naoko Mori, Vinette Robinson and more have all played multiple parts in the whoniverse. Before she debuted as companion Martha Jones, Freema Agyeman was a Torchwood employee who fell foul of the Cybermen in series two's 'Army of Ghosts'. Karen Gillan was a seer in series four episode 'The Fires of Pompeii' before she recurred as Eleven's companion Amy Pond. Even the Doctor has had test runs. Colin Baker played a Gallifreyan commander in season twenty before taking over from Peter Davison. Peter Capaldi appeared in 'The Fires of Pompeii' as well as playing John Frobisher on Torchwood before taking up residence in the TARDIS.   
In the search for the new Doctor then, it makes sense to rifle through those actors the show already picked once to see who might be asked back. Continuity can be handled if need be – just do what Russell T. Davies did and make up something about spacial genetic multiplicity, or what Steven Moffat did and pretend it was all part of the Doctor's plan to remind him to be a good man. In a few cases, the shared genetics wouldn't even be an issue as the actor in question's first appearance was either solely as a voice, or beneath too many layers of prosthetics to matter.
Gliding over a few previous guest stars whose current filming commitments likely take them out of the running (Andrew Garfield, Carey Mulligan, James Norton, Felicity Jones, Gemma Chan and Gugu Mbutha-Raw are probably all tied up…), here's a choice selection of guest actors since 2005 who could all make fantastic, and very different, Doctors.
Chris Addison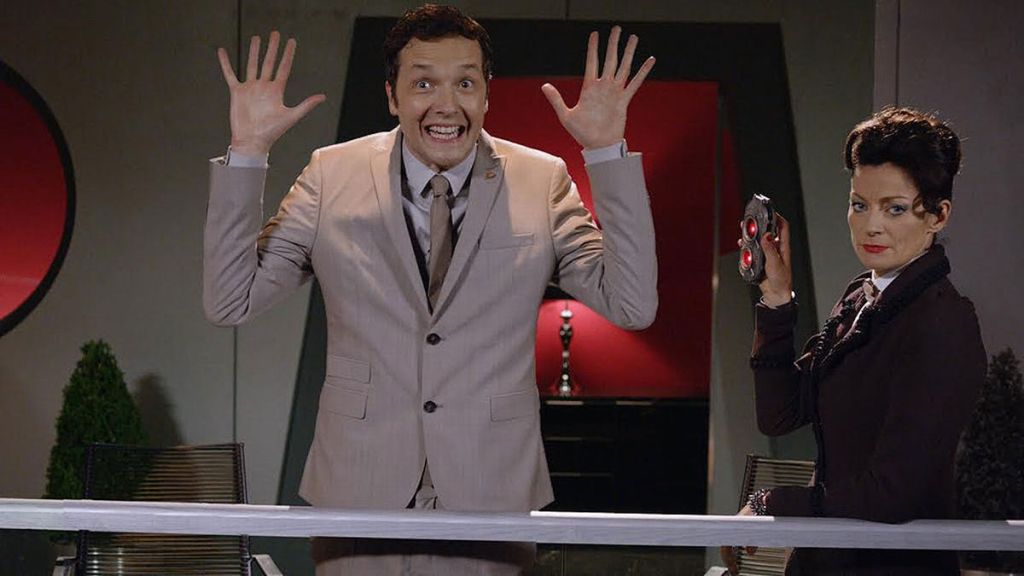 Played: AI interface 'Seb', who greeted the recently deceased to Missy's Nethersphere.
Appeared in: Two-part Series Eight finale 'Dark Water/Death in Heaven'.
Watch his stand-up and there's a real Tenth Doctor energy about writer-director-producer-comedian-actor Chris Addison (The Thick of It, In the Loop, Veep). That probably means his time has come and gone on Doctor Who, as the show isn't likely to want to repeat itself at this stage. Addison also has his plate full with the third series of Sky/FX's excellent comedy-drama Breeders, but you could definitely picture him at the TARDIS console, couldn't you?
Arsher Ali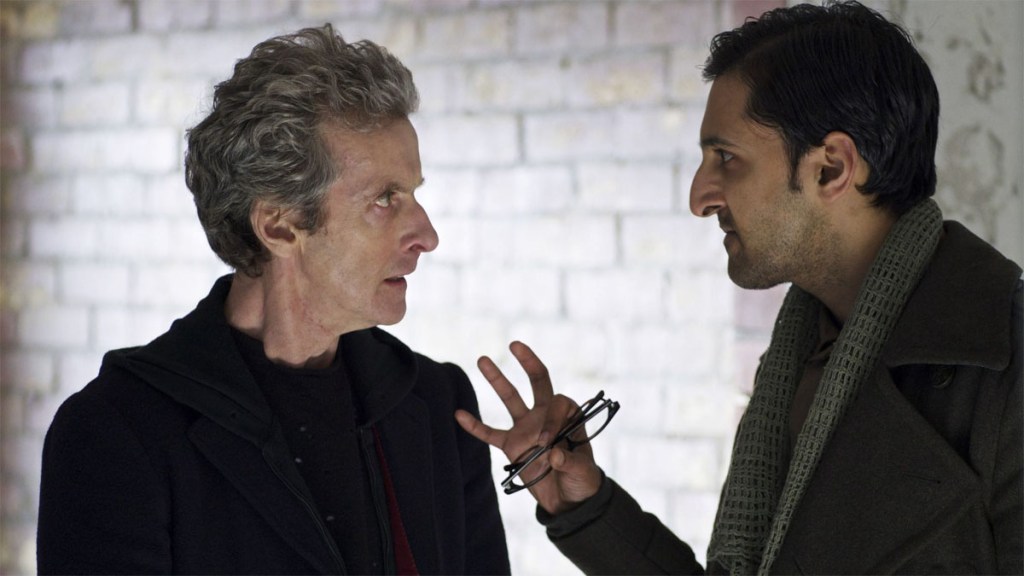 Played: Bennett, a bookish recent military recruit to a Scottish underwater mining facility in 2119.
Appeared in: Series 9 two-parter 'Under the Lake/Before the Flood'
Part of a large crew (initially at least) we didn't see loads of Arsher Ali in his Doctor Who role, but what we saw was enough to convince that he has the presence and bearing of a potential Doctor. He was great as the lead in BBC's Informer and as a conflicted journalist in the first series of The Missing, as well as in supporting role in Line of Duty's best series. Add all that to his breadth of stage experience and he's a highly intriguing prospect.
Percelle Ascott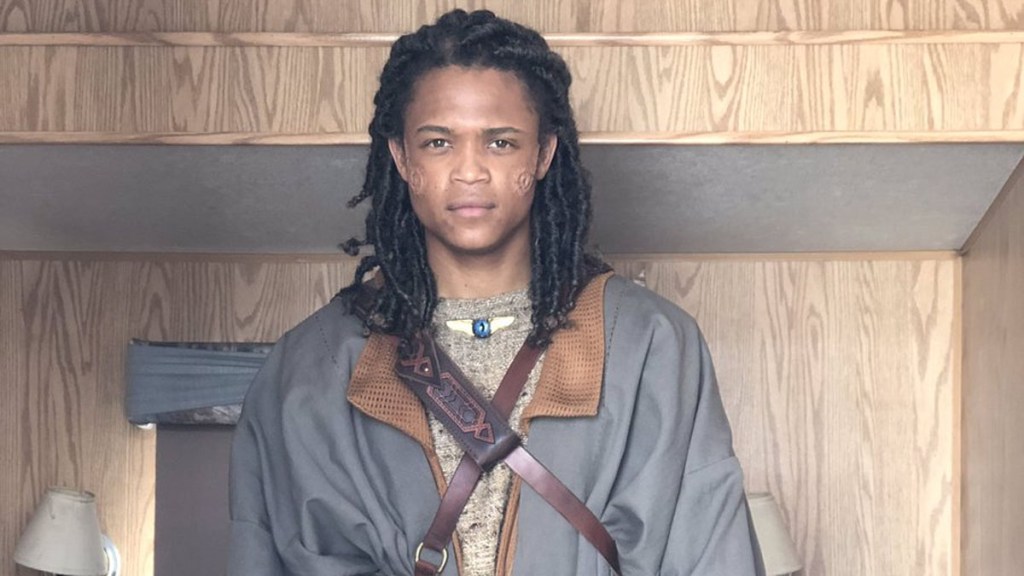 Played: Delph, a member of the Ux, humanoid aliens who live for thousands of years and have the power of telepathic inter-dimensional engineering (they can teleport planets).
Appeared in: Season 11, Episode 10 'The Battle of Ranskoor Av Kolos'.
Not the only entry on this list with a Doctor Who-adjacent role in his back catalogue (see also: Anjli Mohindra in The Sarah-Jane Adventures), as a teenager, Ascott played science geek Benny in Russell T. Davies' Wizards Vs Aliens. He was great then, but really showed his range in cancelled-too-soon Netflix supernatural drama The Innocents, where he stole the show. When he popped back up opposite Jodie Whittaker's Doctor as the wise and conscience-led Delph, it was hard not to imagine what he might do in the Doctor's role.
Zawe Ashton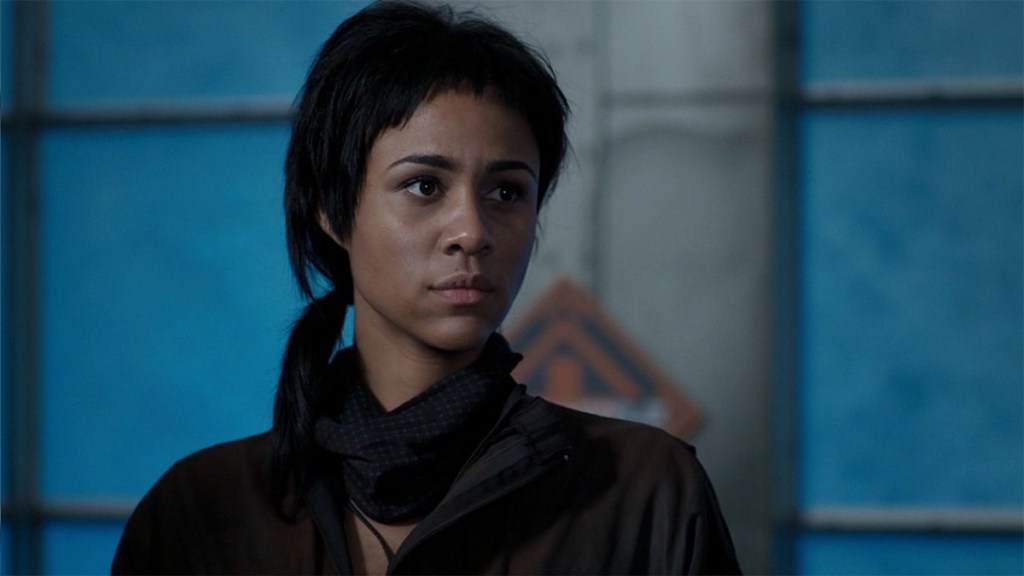 Played: Lieutenant Journey Blue of the Combined Galactic Resistance, a solider on the Aristotle.
Appeared in: the Ben Wheatley-directed Series 8 episode 'Into the Dalek'.
A regular on 'Next Doctor' wishlists for some time now, Zawe Ashton is a terrific actor who came to fame as hedonist Vod in Channel 4 student comedy Fresh Meat and who's recently been seen in Hulu's The Handmaid's Tale. In 'Into the Dalek' she played a 'shoot first ask questions later' soldier, but Ashton has the range for serious, absurd and very funny – in short, everything required to make a great Doctor.
Maxim Baldry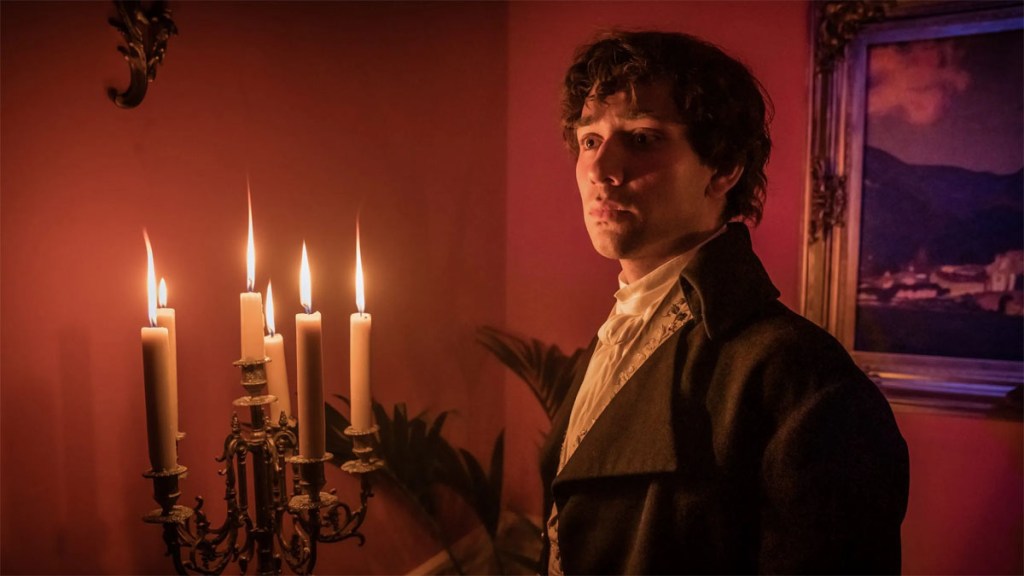 Played: Dr Polidori, a nineteenth century character who was part of Mary and Percy Shelley's social circle.
Appeared in: Series 12's 'The Haunting of Villa Diodati', about the summer Mary Shelley conceived her famous science-fiction novel Frankenstein.
Baldry's scored a role in Amazon Prime Video's new mega-money Lord of the Rings TV series, so his dance card is likely full for now, but he's just the sort of actor to breathe fresh life into the role of the Doctor, much in the way Matt Smith did back in 2010. He's probably best recognised right now as Viktor, the asylum-seeking boyfriend of Russell Tovey's character in Russell T. Davies' future-predicting Years and Years, but the Russian-British actor has been acting in films since he was a child.
Sanjeev Bhaskar
Played: UNIT's Colonel Ahmed, a colleague of Kate Lethbridge-Stewart in the fight against Missy's Cybermen-from-corpses wicked plan.
Appeared in: Series 8 finale 'Death in Heaven'.
This Doctor Who role was just not enough of Sanjeev Bhaskar, an actor-writer-comedian whose role as DS Sunny Khan in ITV detective series Unforgotten has elevated him to the status of national treasure (partly because of his backpack, but mostly because of his decency and warm humour). Bhaskar is playing Cain opposite Asim Chaudhry's Abel in Netflix's forthcoming The Sandman series, and there's series five of Unforgotten on the way, but wouldn't he be great as the Doctor? As would another member of his family (see below)…
Mark Bonnar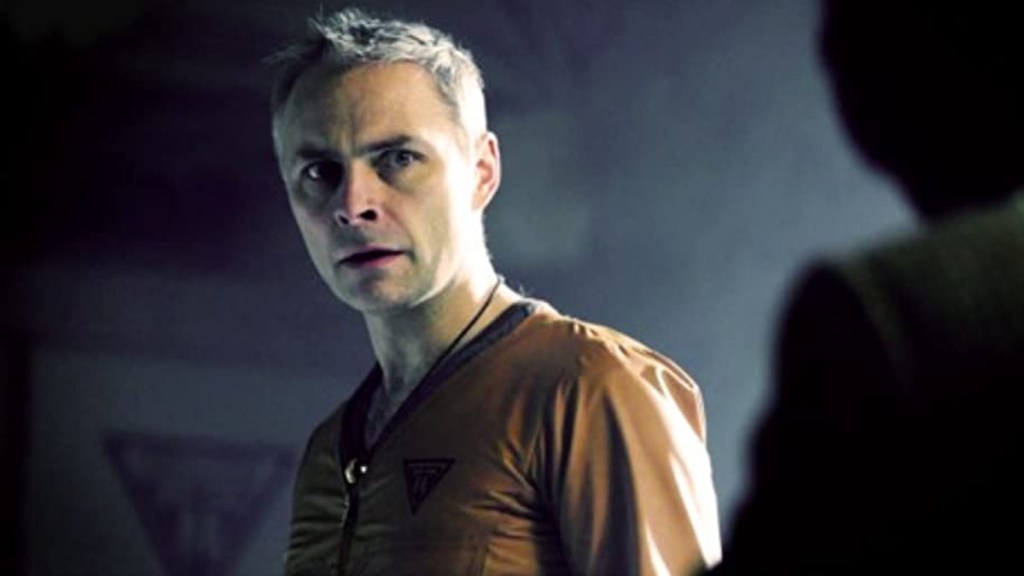 Played: 22nd century miner Jimmy Wicks in the one with the 'ganger' clones.
Appeared in: Series 6 two-parter 'The Rebel Flesh/The Almost People'.
No, of course they won't let another funny, clever, slightly scary Scot with a brilliant face be the Doctor so soon after Peter Capaldi, but in a parallel universe, Mark Bonnar would make a very fine Doctor – something that hasn't escaped Big Finish. He's got it all (funny, clever, slightly scary, brilliant face) and frequently steals whichever show he's in. Watch this two-parter, Catastrophe, Unforgotten series two and the brilliant Guilt (series two of which is approaching) for evidence of that.
Kevin Eldon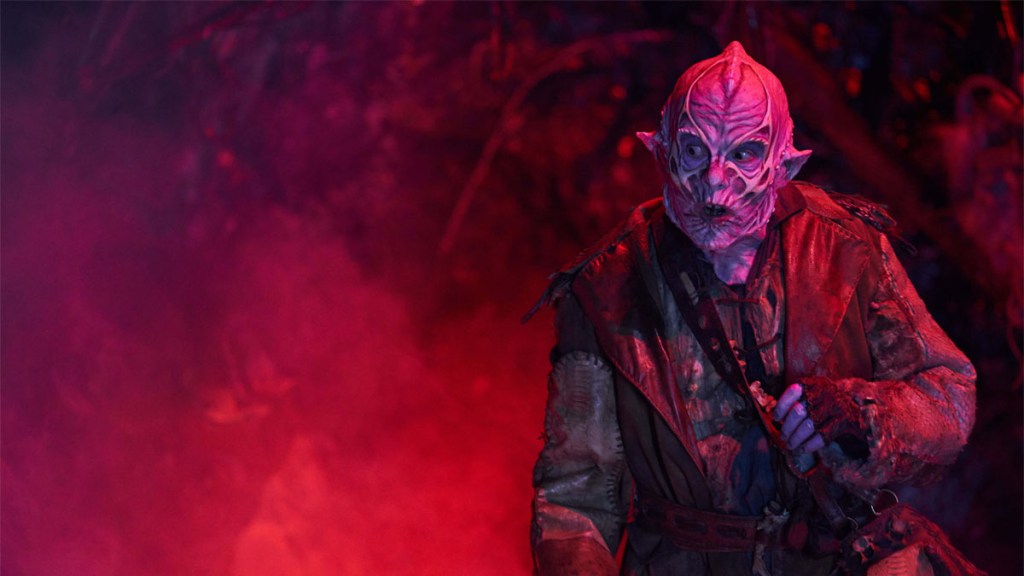 Played: Ribbons of the Seven Stomachs, a trader in the 'Antizone' obsessed with the Doctor's "tubular" (or Sonic Screwdriver), and the voice of companion Antimony in an animated online adventure.
Appeared in: Series 11's 'It Takes You Away' and 2001 webcast 'Death Comes to Time'.
It just seems a waste for the multi-talented Kevin Eldon to only play just one (or technically two, but just one on-screen) role on Doctor Who. And because his series 11 appearance was under a faceful of prosthetics, it wouldn't even cause any continuity errors for him to come back in the role of the Doctor. Or a companion. Or another alien. Whatever it is, just give us more Eldon please.
O-T Fagbenle
Played: 'Other Dave', an engineer on an expedition to The Library who was eaten by the Vashta Nerada but brought back to life in the computer core.
Appeared in: Series 4 two-parter 'Silence in the Library/Forest of the Dead'
Fagbenle has recently been seen as Natasha's fixer in Black Widow, June's husband Luke in The Handmaid's Tale, and as the lead character in sitcom Maxxx, about a washed-up former boy band member. The man has dramatic and comedy range, a very good American accent (not necessarily relevant here) and excellent screen presence. He'd rock the role of the Doctor.
Siobhan Finneran
Played: 17th century landlady/witch prosecutor Becka Savage/Morax queen
Appeared in: Series 11's 'The Witchfinders'.
If the new Doctor's going to be a woman in her early fifties, then it should really go to Jo Martin, but if she's busy, how great would Siobhan Finneran be? The Happy Valley and Downton Abbey actor's a treat in everything. She can be equal parts funny and imperious, and you can easily imagine her running circles around alien fiends and having a load of fun doing it.
Tamsin Grieg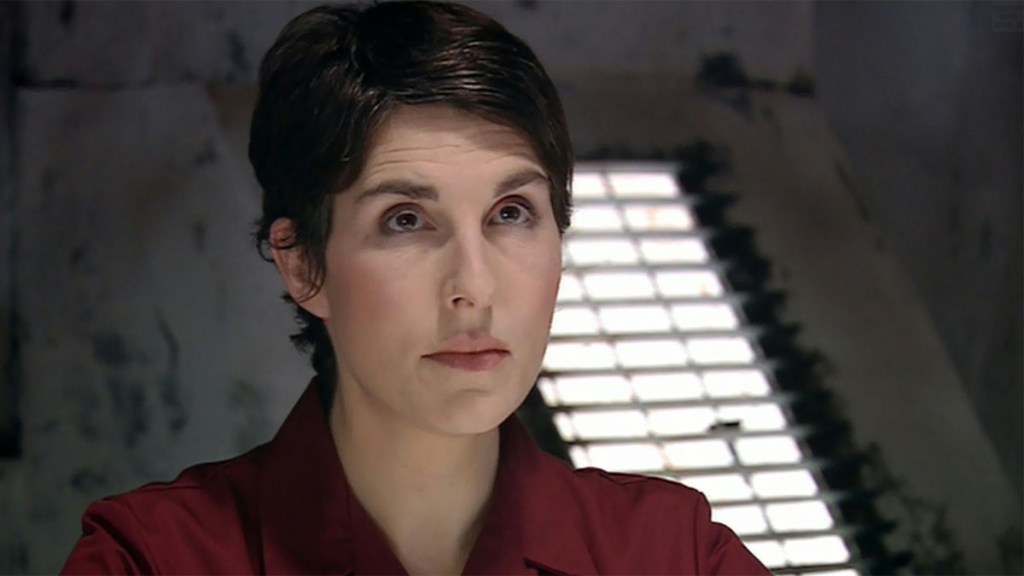 Played: the Nurse who inserts Adam's infospike on Satellite 5.
Appeared in: Series 1 Simon Pegg-starring episode 'The Long Game', alongside Anna Maxwell-Martin (who might also deserve a place on this list come to think about it).
Tamsin Grieg would make such a good Doctor it almost makes you angry she's never played the role. She has the dramatic chops to deliver all the world-saving speeches, and the comedic skill to give it all a sparkling light touch. She was chilling in her small Series 1 role, but it only showed a tiny portion of what she can do. Also, wouldn't she look great in a signature coat.
Suranne Jones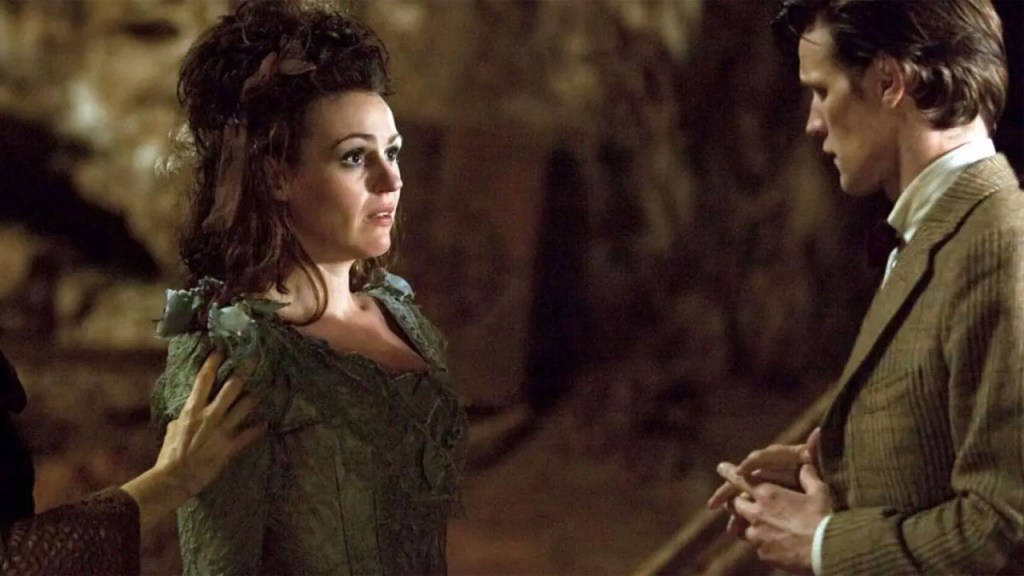 Played: Idris, into whom the 'soul' of the TARDIS was poured, making her the ship incarnate until her body died.
Appeared in: Series 6 episode 'The Doctor's Wife', written by Neil Gaiman.
Perhaps a bit too similar to Jodie Whittaker to be a likely successor, but you only have to see Suranne Jones in BBC/HBO drama Gentleman Jack to know that she's made of Doctor material. As nineteenth-century landowner and famed lesbian Anne Lister, she's cleverer and faster than everybody else, with a fierce sense of boundary-breaking why-not-ness, and plenty of emotion. Look at most of Jones' roles, including that of the TARDIS itself, and she'd be great in the part, especially if her regular collaborator Sally Wainwright is enticed into the showrunner gig.
Paterson Joseph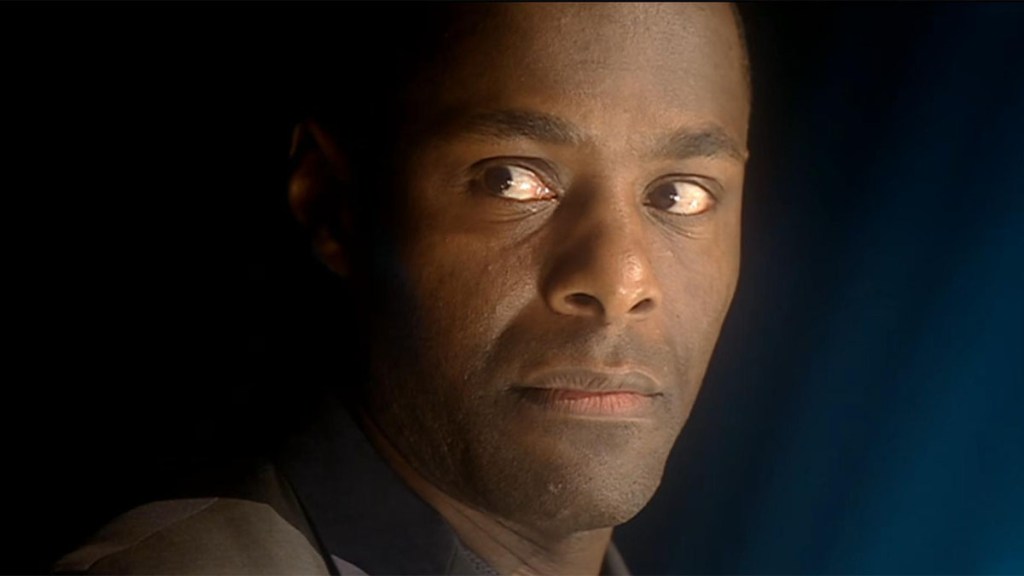 Played: the venal Rodrick, who competed against Rose Tyler in The Weakest Link on the Game Station.
Appeared in: Series 1 two-parter 'Bad Wolf/The Parting of the Ways'.
Paterson Joseph was famously up for the role of the Eleventh Doctor that ultimately went to Matt Smith, and has been a stalwart entry in 'Who next?' lists of this sort ever since, so… this isn't going to happen, but wouldn't it have been great if it had? The Peep Show, The Leftovers, Noughts + Crosses actor and Big Finish voice artist is currently showing off his commander chops in BBC One submarine thriller Vigil.
Ralf Little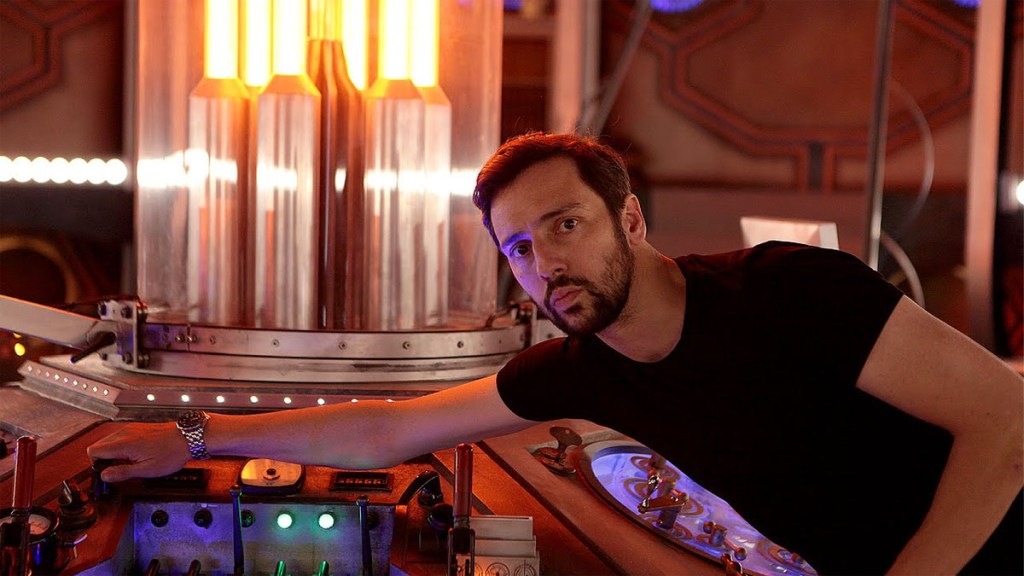 Played: Steadfast, one of the few crew members of an off-world colony ship who weren't murdered by nano-bots.
Appeared in: Series 10 episode 'Smile'.
He's currently solving baroque murders on a fictional Caribbean island in Death in Paradise, but none of that lot ever last long, which could free Little up for another spin in the TARDIS. Little has been a familiar face on British TV for years, after playing feckless teenager Anthony on The Royle Family and starring in a BBC Three sitcom that spanned the entire noughties, but now a little older, with plenty of experience under his belt, it could be Ralf Little's time.
Susan Lynch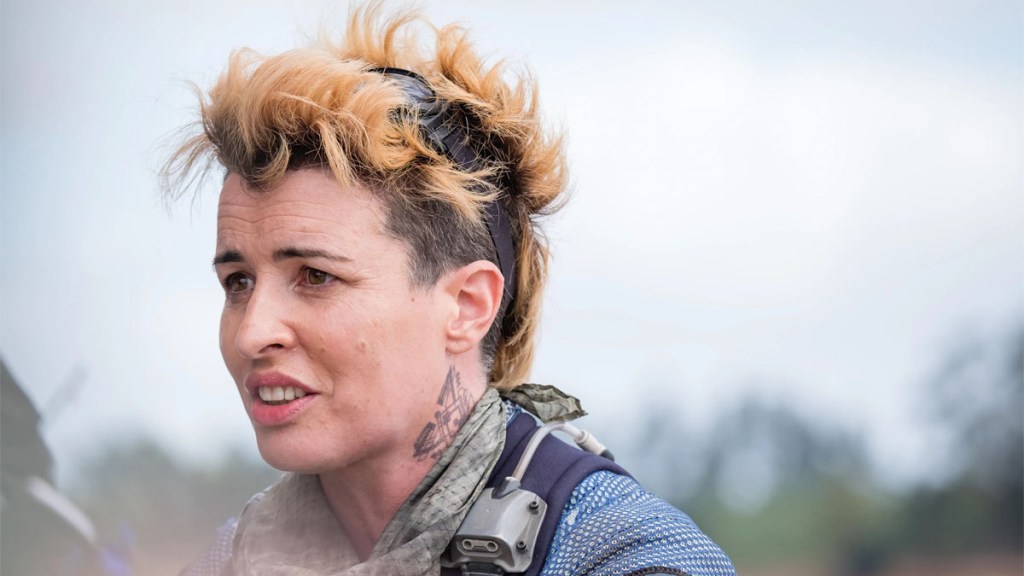 Played: Pilot Angstrom, a competitor in an intergalactic race who meets Thirteen on her second ever adventure.
Appeared in: Series 11 episode 'The Ghost Monument'.
You don't need telling why Susan Lynch would make a great Doctor, just watch any decent British drama from the last decade and she's in it, showing you. From Save Me to Unforgotten to Happy Valley to Killing Eve to any number of TV and film roles, she's a scene-stealer who can play mystery, tragedy, power… everything the role calls for.
Daniel Mays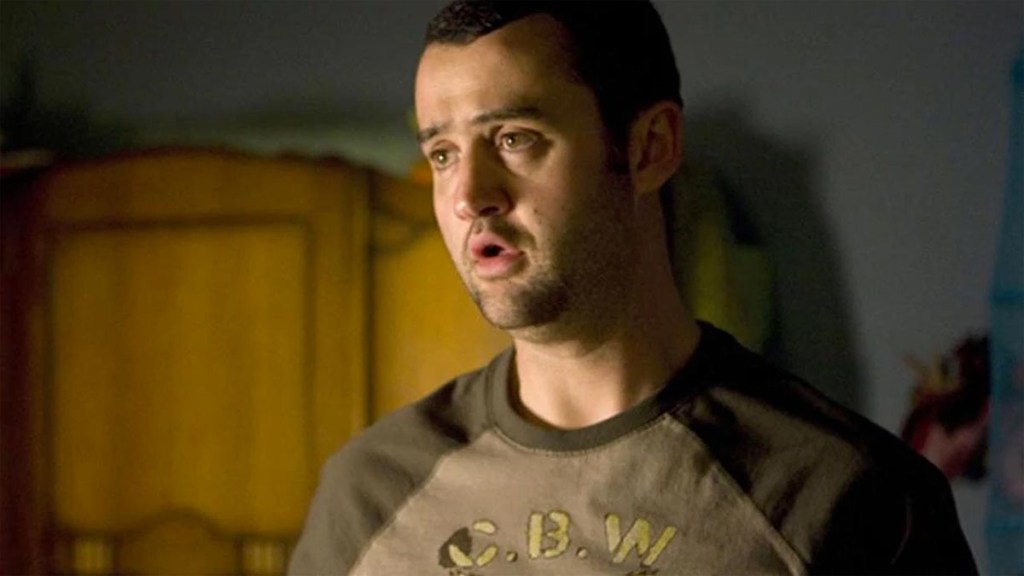 Played: Alex, the unwitting foster dad of a Tenza-in-human-form son, George.
Appeared in: Series 6 episode 'Night Terrors' written by Mark Gatiss.
RADA-trained Danny Mays can do comedy, drama, has some serious dance moves, and was a Line of Duty guest star, so we know he'd have no problem at all learning the Doctor's long speeches. If the TARDIS wanted to cast a Gallifreyan Doctor by way of Essex, he'd be top of the list.
T'Nia Miller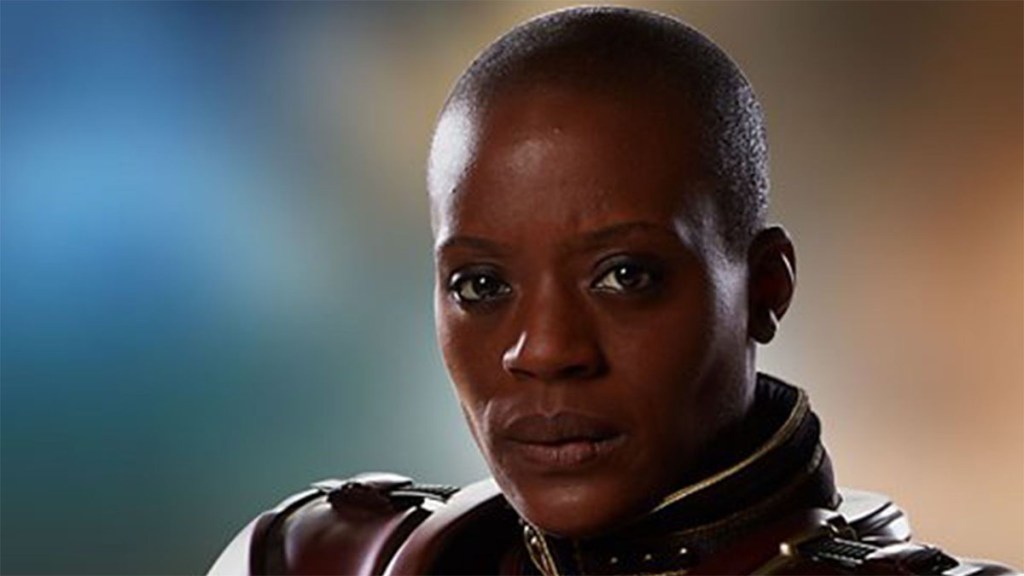 Played: The General, Military Commander of the Time Lords, in their Twelfth Regeneration.
Appeared in: Series 9 finale 'Hell Bent'.
The Years & Years and Foundation star played a Time Lord in her Doctor Who debut and can even already tick 'Regeneration' off the to-do list. Miller clearly has the bearing and gravitas required of the Doctor, looks great even in impractically massive armour, and was the absolute stand-out in Netflix's 2020 horror series The Haunting of Bly Manor. If they could work out the continuity for a reappearance, she'd rock the role.
Lucian Msamati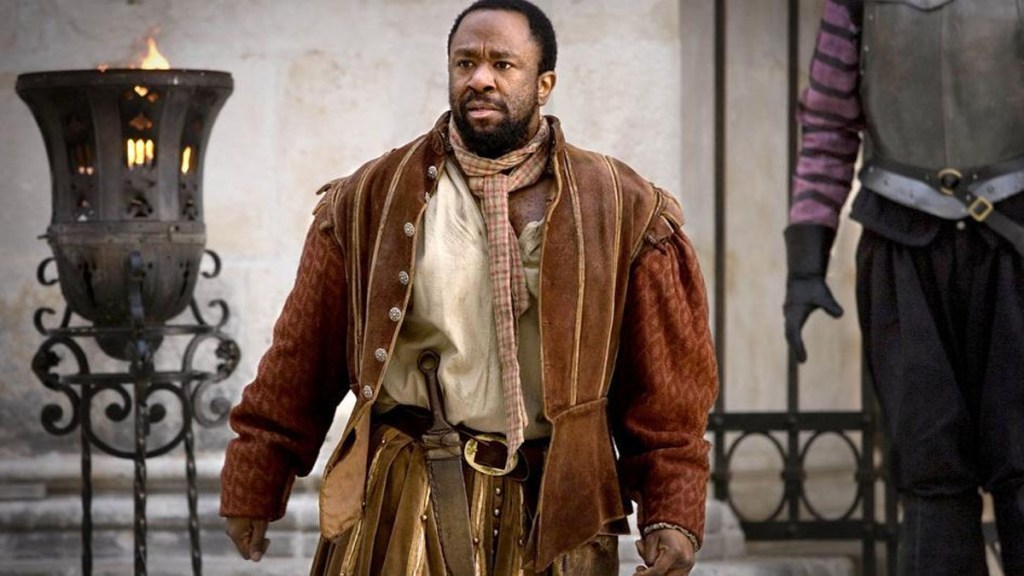 Played: Guido, the father of Isabella, a new enrolment at Rosanna Calvierri's school for girls.
Appeared in: Series 5 episode 'The Vampires of Venice.'
Since appearing in this 2010 Doctor Who episode, Msamati has gone on to appear in major series, from Game of Thrones to Gangs of London and His Dark Materials. He's an experienced stage actor too, who'd be sure to bring dramatic heft to the role of the Doctor.
Anjli Mohindra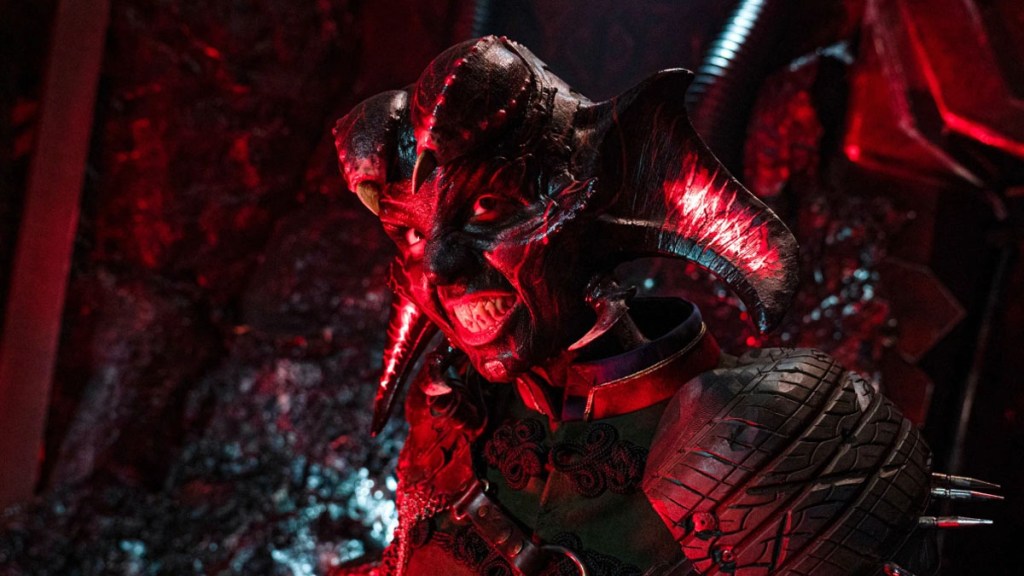 Played: the Scorpion-like Queen of the Skithra, a species that relies on other species for their engineering.
Appeared in: Series 12 episode 'Nikola Tesla's Night of Terror'.
Anjli Mohindra already has a long history with Doctor Who, having appeared under layers of prosthetics and make-up in Series 12, provided the voice of the Mechanoid Queen for animated Time Lord Victorious series Daleks!, and playing the recurring role of Rani Chandra from series two of The Sarah Jane Adventures. Would that preclude the Vigil and Bodyguard star from stepping behind the TARDIS console in the top role? Nah.
Sophie Okonedo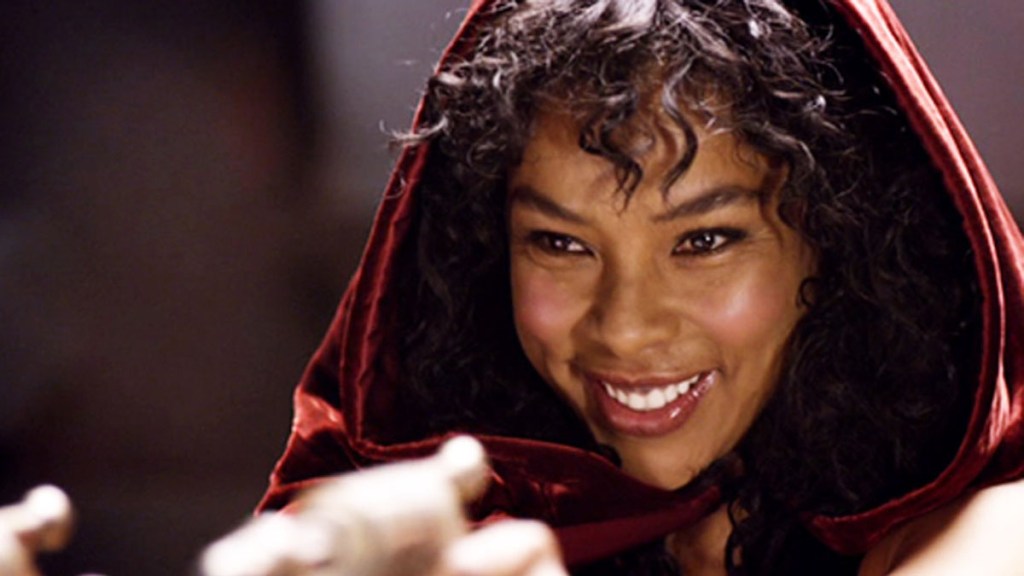 Played: Elizabeth X of The United Kingdom aka Liz 10 of Starship UK.
Appeared in: Series 5 episodes 'The Beast Below' and 'The Pandorica Opens'.
One of our finest actors, Sophie Okonedo not only played the future queen opposite Matt Smith and Karen Gillan in Doctor Who, she was also the voice of the Shalka Doctor's companion in the BBC's 'Scream of the Shalka' animated webcast, way back when. She's currently starring in Amazon's Wheel of Time adaptation and voices the key role of angel Xaphania in His Dark Materials, so probably has too full a plate to step into the TARDIS, but casting her as the Doctor would be a no-brainer.
Tom Riley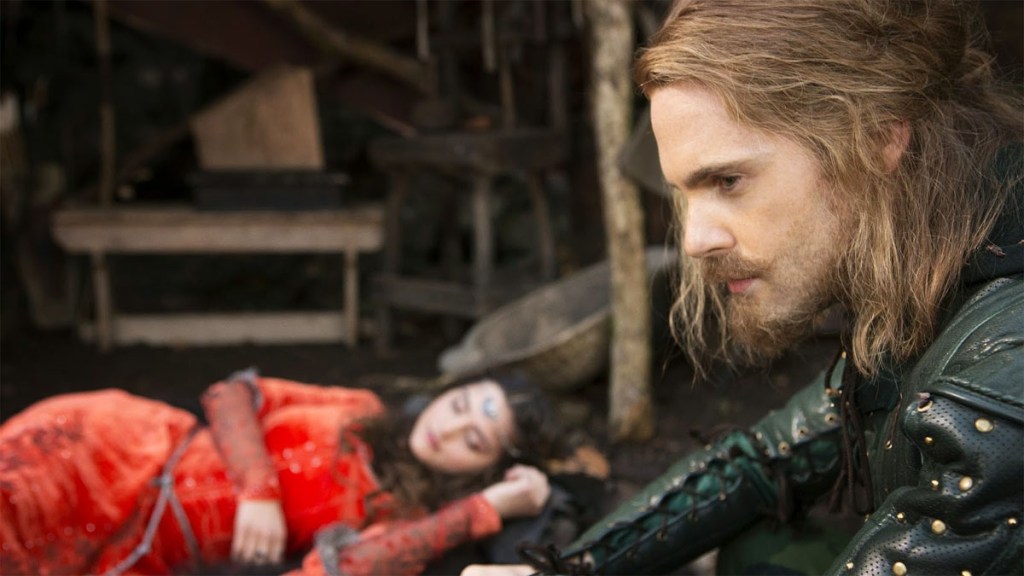 Played: Robin Hood.
Appeared in: 2014 Series 8 episode written by Mark Gatiss 'Robot of Sherwood'.
Tom Riley played a legendary genius and multi-hyphenate over three seasons of Da Vinci's Demons so taking on the role of the Doctor wouldn't really be a stretch. The actor is currently playing Augie in HBO/Sky drama The Nevers, which started life as a Joss Whedon-created supernatural fantasy before the showrunner left the project after the first six episodes.
Danny Sapani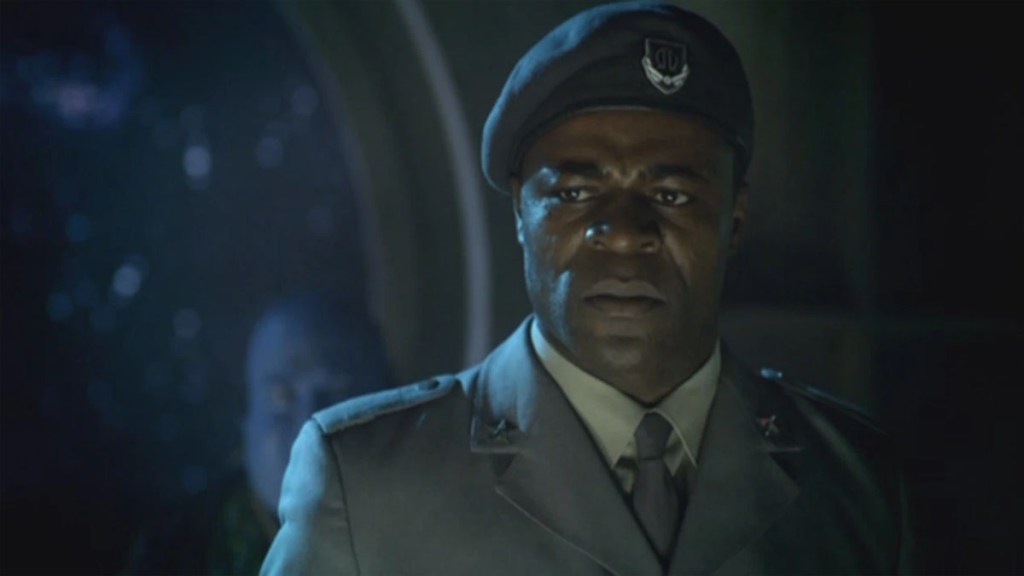 Played: Colonel Manton/Runaway (depending on your perspective).
Appeared in: Series 6 episode 'A Good Man Goes to War'.
The River Song/Melody Pond revelation overshadowed much else that happened in 'A Good Man Goes to War', but nonetheless, seasoned Brit actor Danny Sapani made an impression as enemy of the Doctor, Colonel Manton, who conspired with Madame Kovarian to kidnap Amy and Rory's baby. Sapani's enjoying a long career on screen and stage, with stand-out TV roles in Penny Dreadful, Harlots and Killing Eve, as well as the upcoming part of Captain Jacob Keyes in video game adaptation Halo.
Amit Shah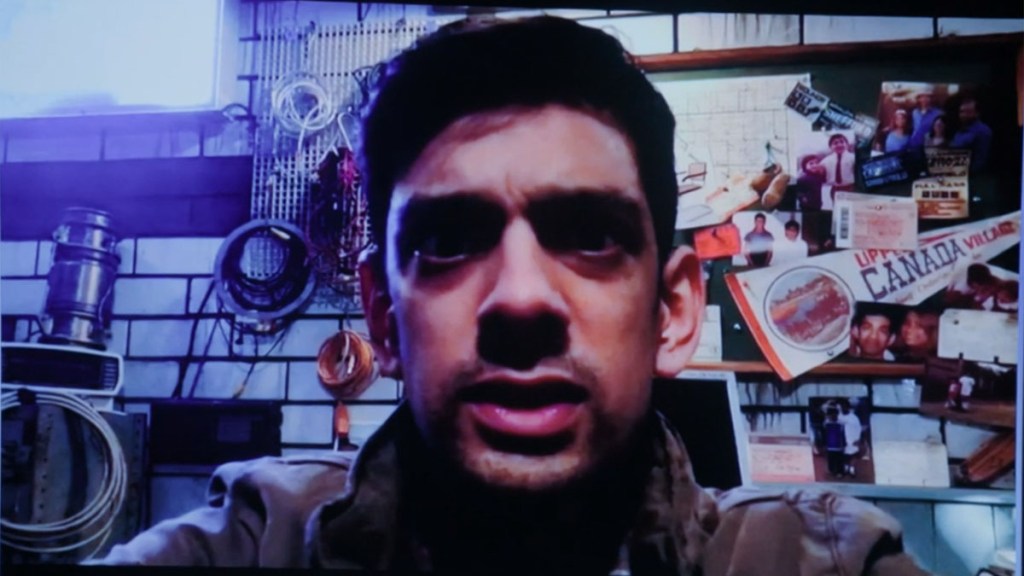 Played: Rahul, brother to missing person Asha Chandra, both victims of Tzim-Sha.
Appeared in: The Series 11 opener 'The Woman Who Fell to Earth'.
A skilled comedic actor who has a habit of stealing scenes, even in serious supporting roles like this one, or last year's turn as a doctor experimenting on children in His Dark Materials, Amit Shah would be a great surprise to find in the TARDIS. Experienced but not yet a household name, there's a Matt Smith vibe about this one. Revive him as a companion, at the very least?
Peter Serafinowicz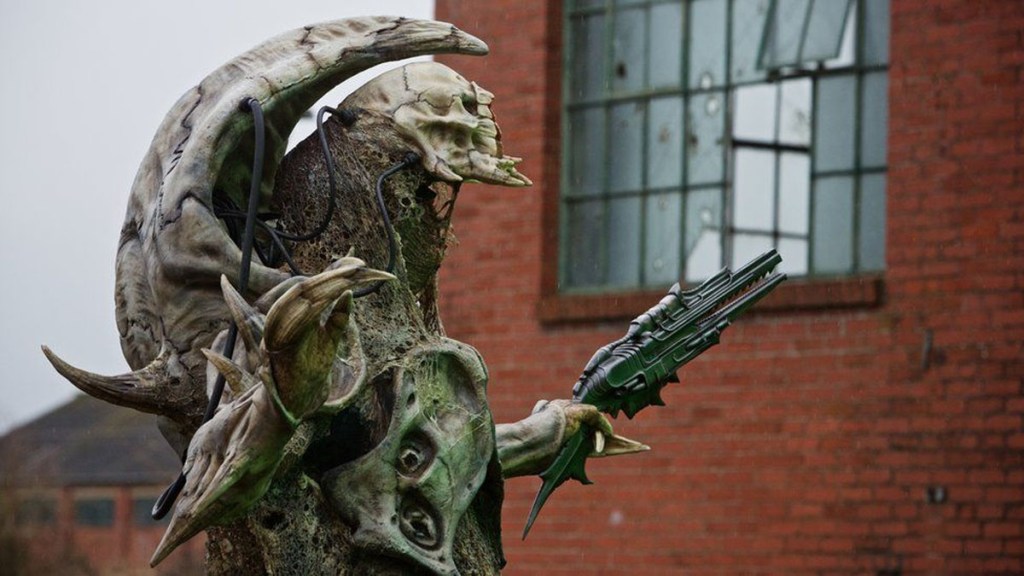 Played: the voice of alien warlord The Fisher King (though the character's screams were provided by Slipknot front man Corey Taylor).
Appeared in: Series 9 episode 'Before the Flood'.
Likely not the photo of Peter Serafinowicz his Nan keeps on the mantelpiece, this is the villain he voiced in a Series 9 two-parter. It's Serafinowicz out of the make-up and prosthetics though, who'd make an intriguing prospect as the Doctor. Great voice(s), great face, serious presence, humour, loads of experience… what else do you need?
Nina Sosanya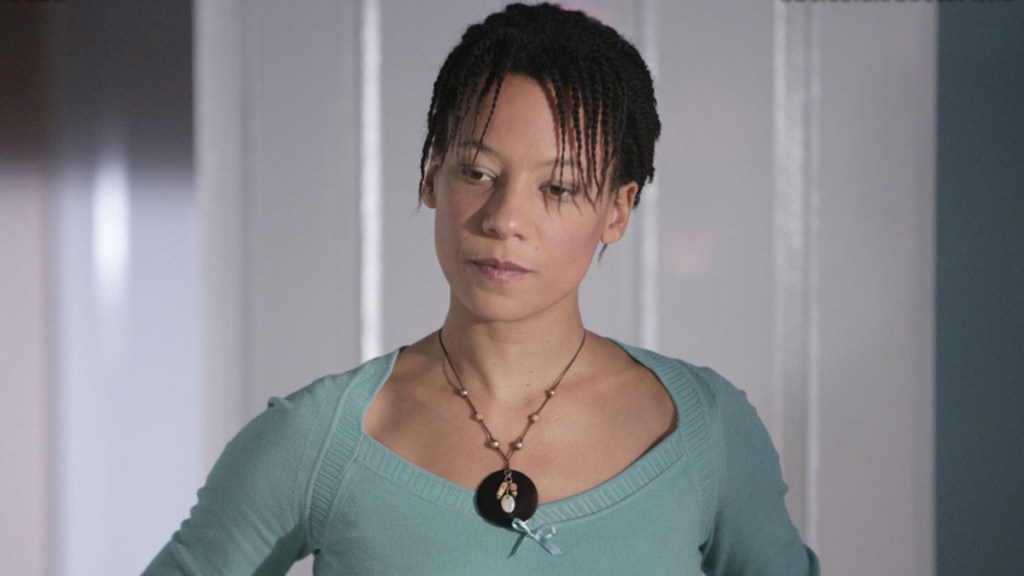 Played: Trish Webber, mother of Chloe Webber, the little girl endowed with the psychic powers of an Isolus. (And in Big Finish audio adventure 'Aquitaine' Captain Maynard').
Appeared in: Series 2 Olympics episode 'Fear Her'.
A regular RTD collaborator, with previous roles in Casanova and Wizards Vs Aliens as well as Doctor Who, Nina Sosanya is a joy to see in any cast, which must be why she's (thankfully) in everything. She's great in comedy (Good Omens, WIA, Staged, Nathan Barley) and in drama (Last Tango in Halifax, Killing Eve, His Dark Materials, Little Birds) and would no doubt make a very convincing centuries-old two-hearted big-brained Time Lord. Get her a statement coat and get her in the TARDIS.
Meera Syal
Played: Dr Nasreen Chaudhry, the scientist in charge of an ill-fated deep drilling mission in a Welsh village. (As well as voicing audio stories and audiobook Borrowed Time).
Appeared in: Series 5 two-parter 'The Hungry Earth' and 'Cold Blood'.
Actor-writer-comedian Meera Syal, CBE, had a fair crack of the whip in Series 5 Silurian two-parter, but would always, always be welcome back for more. As well as comedic talent, she has the dramatic presence, brains and stature to play the Doctor. Her husband Sanjeev Bhaskar (see above) will just have to fight her for the role.
Joivan Wade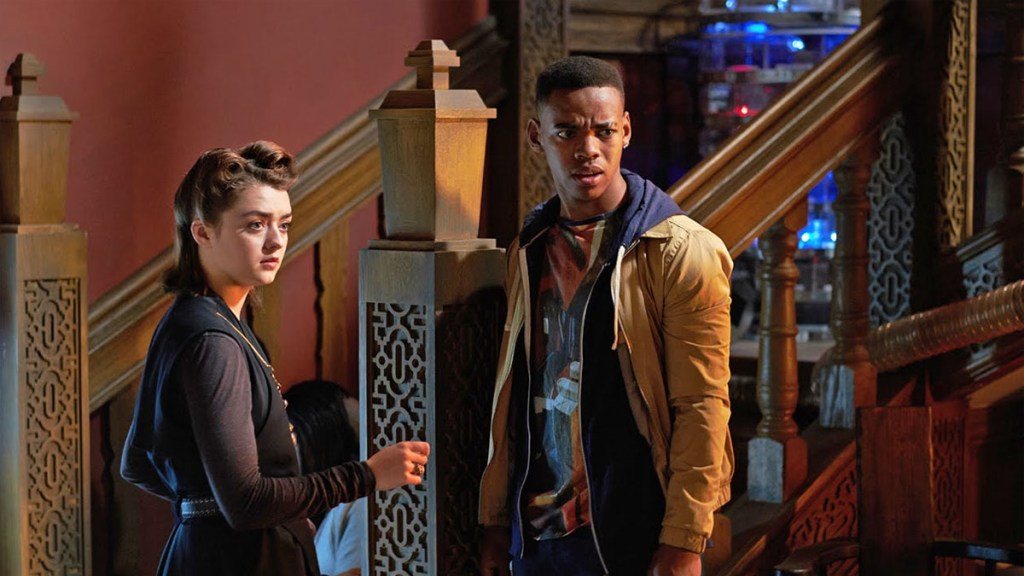 Played: Bristol graffiti artist Christopher Riggens aka Rigsy.
Appeared in: Series 8's 'Flatline' and Series 9's 'Face the Raven'.
Joivan Wade is currently starring as Victor Stone in Doom Patrol for the MCU, so it may be a while before he returns to the UK, but his two appearances in Doctor Who proved him to be a charismatic talent who'd energise the TARDIS if welcomed back.
Harriet Walter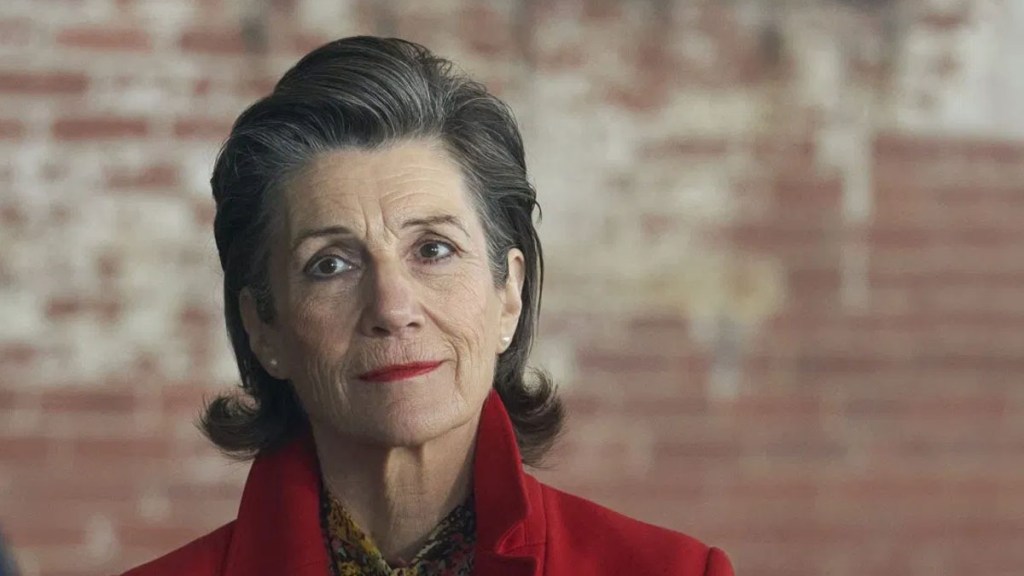 Played: British Technology Secretary and later, Prime Minister Jo Patterson.
Appeared in: Series 12's 'Revolution of the Daleks' (as well as voicing the role of Beatrice in audio story 'The Boy That Time Forgot').
Having a Dame in the TARDIS would be quite something; that Dame being Harriet Walter would be off the charts brilliant. Just look at her – the face, the voice, the hard-to-define quality that means the moment she opens her mouth, everybody shuts up and listens. Harriet Walter, stage and screen star of Killing Eve, Succession, The Crown, Downton Abbey and so much more, would make a very fine Doctor indeed.
Marc Warren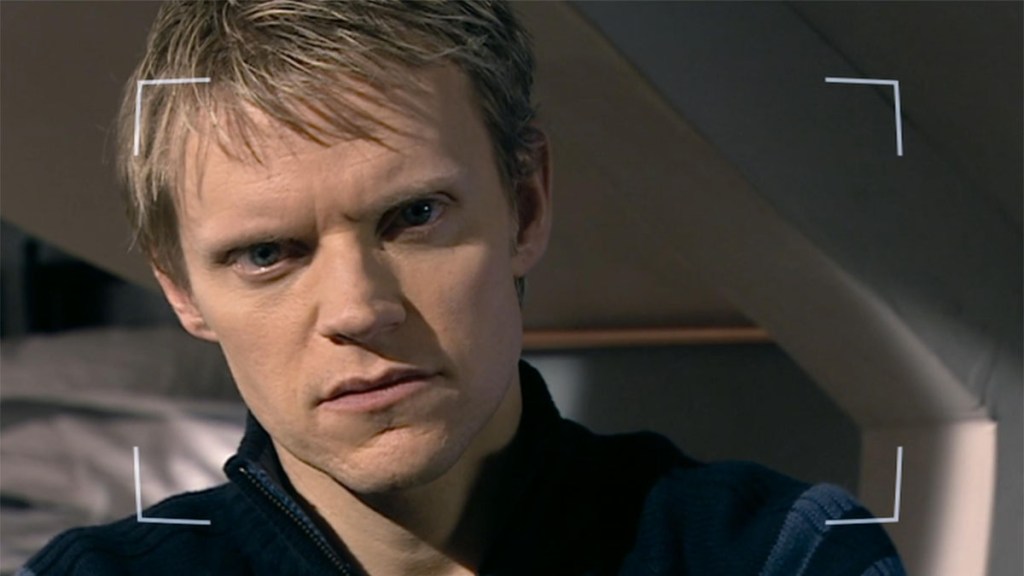 Played: Elton Pope, co-founder member of LINDA, a group of humans who meet to swap stories on their encounters with the Doctor.
Appeared in: Little-loved Series 2 episode 'Love & Monsters'.
A very familiar face on British screens, with regular roles in hits including Hustle, Mad Dogs, The Good Wife and The Musketeers, there's always been something about Marc Warren that makes you think he'd make a really great alien. See him as The Gentleman in Jonathan Strange and Mr Norrell, or Mr Teatime in The Hogfather, and you'll agree. Top Doctor potential.
Gemma Whelan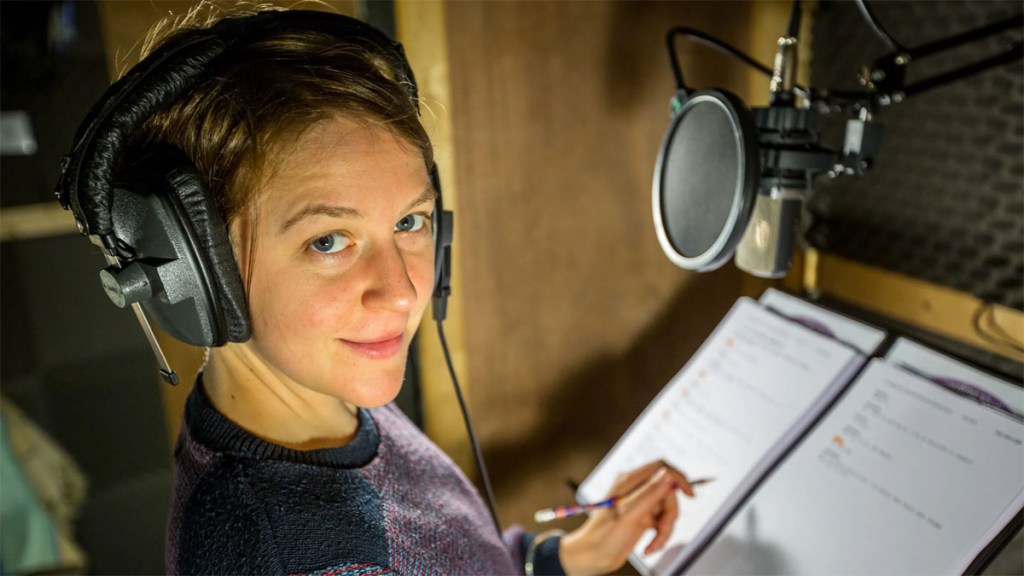 Played: the voice of loads of characters for Big Finish audio adventures, but never (yet) on screen.
Appeared in: 'Ninth Doctor Adventures', 'Dalek Universe', 'Counter-Measures' and more.
Always a treat wherever you find her on screen, actor-comedian Gemma Whelan is best recognised as warrior leader of the Iron Islands, Yara Greyjoy in Game of Thrones but she's been great in Killing Eve, Gentleman Jack, Upstart Crow, The End of the F***ing World, and recently, a killer episode of Inside No. 9. If Doctor Who is looking for another late-thirties Yorkshire lass to take on the Doctor's mantle in future, go Whelan or go home.
Doctor Who Series 13 will air on BBC One and BBC America this autumn.