Products You May Like
If you find yourself thinking 'where have I seen that guy before?' while watching a Mike Flanagan show or film, the answer may well be 'in another Mike Flanagan show or film'. The horror writer-director is known for his rep company of actors, many of whom appear in multiple roles across various projects. Below is a spoiler-free rundown of the main players in the Flanagan gang's new Netflix horror series Midnight Mass, about the ripples caused by the arrival of a mysterious priest in a remote North American island community. There's also info on who they played in past collaborations, and a few other places you may have encountered them on screen. A good handful will additionally be seen in Flanagan's next series The Midnight Club, on which filming is already complete, and which will be coming to Netflix next year. But first though, welcome to Crockett Island. Be not afraid…
Hamish Linklater – Father Paul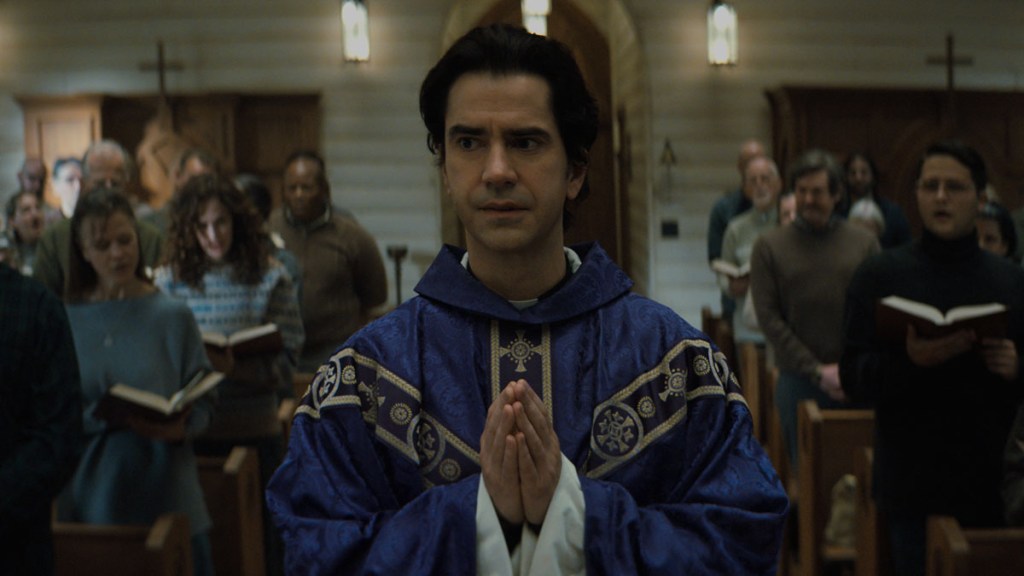 A newcomer to the Mike Flanagan acting family, Hamish Linklater is now fully ensconced so expect to see much more of him in future and rejoice, because he's the absolute stand-out in Midnight Mass. Commanding, charismatic, intense, and utterly committed, this is a big performance that'll be hard to forget. Previous to Father Paul, Linklater played Division 3 Agent Clark Debussy in trippy comic book series Legion, and IRS agent Larue Dollard in Fargo season three, both for Noah Hawley. Prior to that were recurring roles in sitcoms The Crazy Ones and The New Adventures of Old Christine, with Robin Williams and Julia Louis Dreyfus respectively, plus recent Amazon crime thriller Tell Me Your Secrets, with his partner Lily Rabe. Honestly though, Father Paul is the only role anybody's going to be talking about for a good while yet.
Samantha Sloyan as Bev Keane
The villainous Bev Keane is another stand-out performance in Midnight Mass thanks to Samantha Sloyan, whom you might remember as Leigh Crain, the wife of novelist Steven Crain in 2019's The Haunting of Hill House. Prior to that, she played Maddie's neighbour Sarah in Mike Flanagan's Hush, as well as the recurring roles of Jeannine Locke in Scandal, Dr. Penelope Blake in Grey's Anatomy, and several appearances as Victoria in SEAL Team. Look out for her among the cast of Flanagan's next Netflix series, The Midnight Club, which is already in post-production.
Kate Siegel as Erin Greene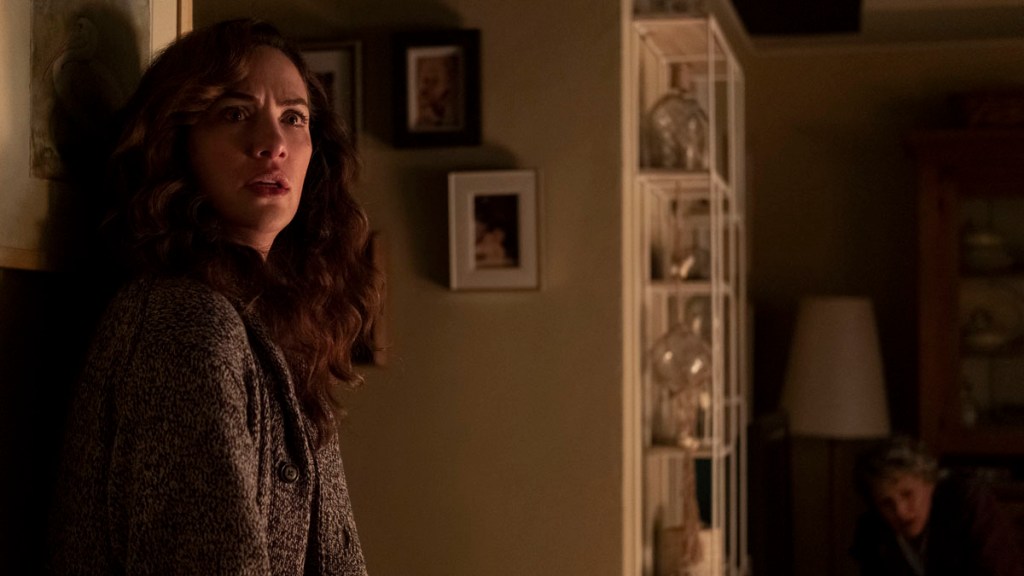 Where would a Mike Flanagan project be without regular collaborator (and wife) writer-actor Kate Siegel? We barely have to know because Siegel is a bedrock of the Flanagan collective. In addition to the role of schoolteacher and former runaway Erin Greene in Midnight Mass, she played glove-wearing empath Theodora Craine in The Haunting of Hill House, 17th century Viola (who became the Lady in the Lake) in The Haunting of Bly Manor, Sally in Gerald's Game, Jenny in Ouija: Origin of Evil, Maddie in Hush (which Siegel co-wrote) and Marisol in Oculus. Siegel wasn't in Doctor Sleep, possibly because she and Flanagan welcomed their daughter Theodora to the world almost exactly to the day filming wrapped on The Shining sequel.
Zach Gilford as Riley Flynn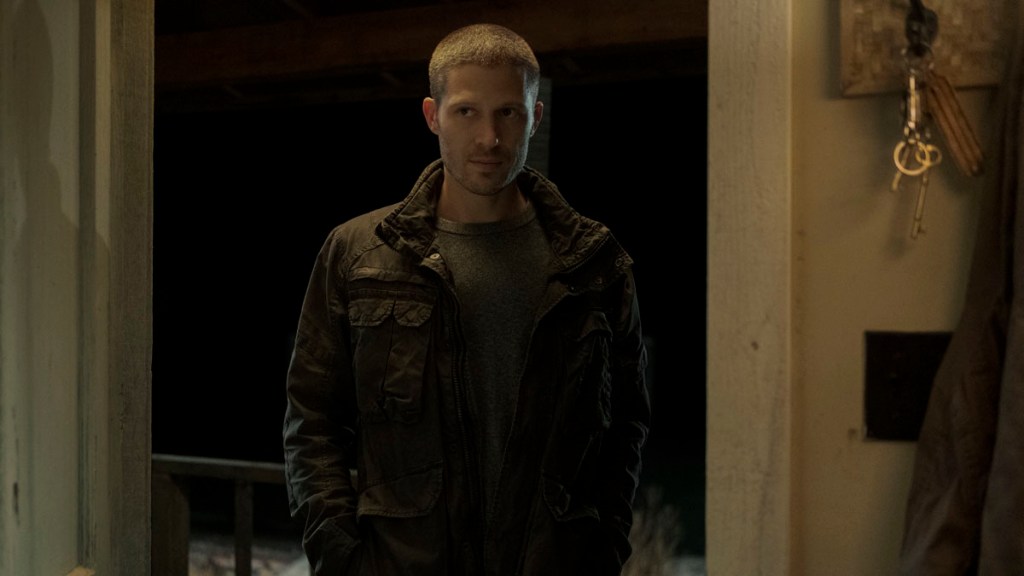 In Midnight Mass, Zach Gilford plays Riley Flynn, whose return to his Crockett Island family home coincides with the arrival of the mysterious new priest Father Paul. Gilford's known to many as sensitive young quarterback Matt Saracen in Friday Night Lights, but he's appeared in plenty since, recently including Greg in NBC's Good Girls, Ben in LA's Finest, a central role in The Purge: Anarchy and recurring parts in ABC series The Family and Off the Map. He's also going to be back for Mike Flanagan's next Netflix project The Midnight Club.
Annabeth Gish as Dr Sarah Gunning
Sarah Gunning is Crockett Island's resident doctor who's caring for her dementia-suffering elderly mother. She's played by Annabeth Gish, who you'll have seen in… well, loads of stuff, including The Haunting of Hill House in which she played housekeeper Mrs Dudley. Gish also played Jed Bartlet's eldest daughter in The West Wing, Lt. Jarry in Sons of Anarchy season seven, the therapist in Pretty Little Liars, venture capitalist Diane Gould in season three of Halt and Catch Fire, and FBI agent Reyes in The X-Files revived seasons.
Rahul Kohli as Sheriff Hassan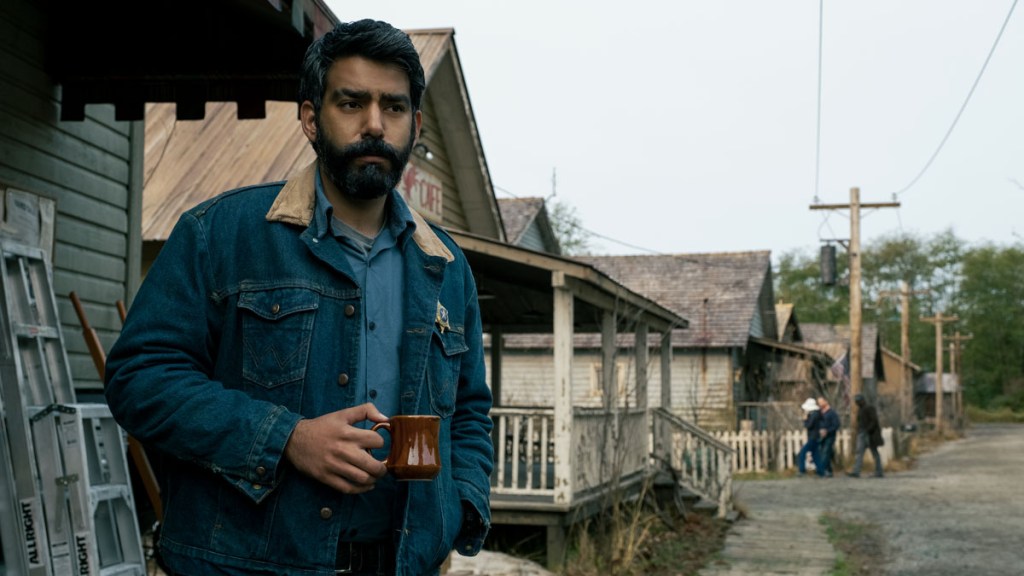 British actor Rahul Kohli plays Crockett Island lawman Sheriff Hassan, following up his role as the internet's boyfriend, chef Owen in The Haunting of Bly Manor in 2020. Prior to that, Kohli was best known for playing Ravi Chakrabarti on iZombie, popping up in a couple of episodes of Supergirl and recently voicing The Scarecrow on animated series Harley Quinn. He'll soon be heard as the voice of Egill in Zack Snyder's Norse mythology-inspired anime Twilight of the Gods.
Kristin Lehman and Henry Thomas as Annie and Ed Flynn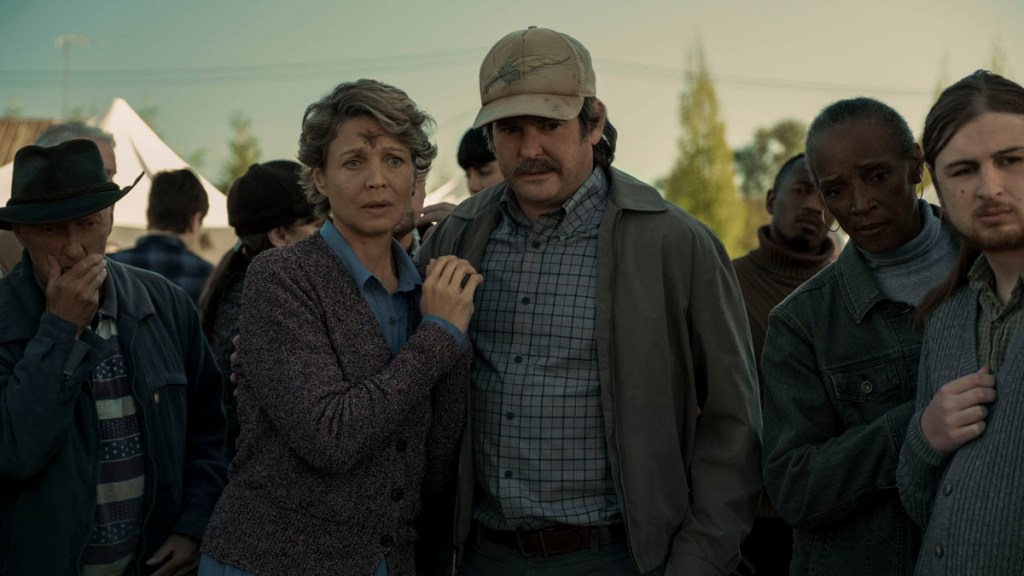 Here's a fun fact: Kristin Lehman and Henry Thomas, who play Riley Flynn's parents in Midnight Mass, are only 10 years older than actor Zach Gilford in real life. Another fun, but extremely well-known fact is that Henry Thomas, who played Hugh Crain in The Haunting of Hill House and Henry Wingrave in The Haunting of Bly Manor, started out as young Elliott in E.T. Thomas is a regular Flanagan collaborator and has also popped up in Doctor Sleep, Gerald's Game, Ouija: Origin of Evil to name but a few. He recently had recurring roles on Stargirl and Better Things. Canadian actor Lehman has a similarly full back catalogue, featuring a great many TV and film roles from The Outer Limits to Altered Carbon and The Killing, as well as several TV directing credits.
Robert Longstreet as Joe Collie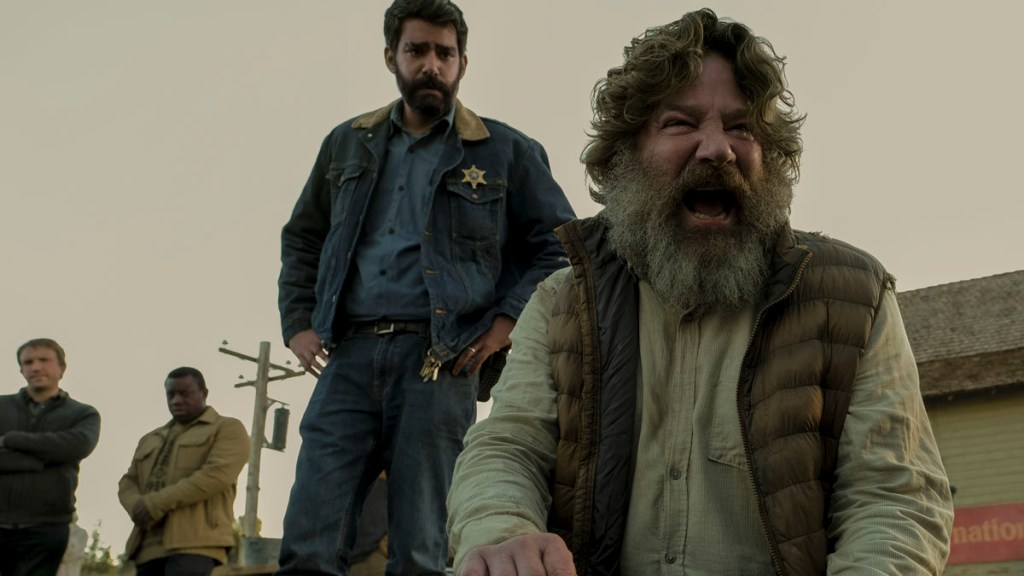 Crockett Island's town drunk Joe Collie is played by Robert Longstreet, who appeared opposite Annabeth Gish (see above) as caretaker Mr Dudley in The Haunting of Hill House, and in the Mike Flanagan-directed Doctor Sleep. You can also see him in horror sequel Halloween Kills and as Professor James in Aquaman, and he's part of the cast of Mike Flanagan's forthcoming Netflix horror series The Midnight Club.
Michael Trucco & Annarah Cymone as Wade and Leeza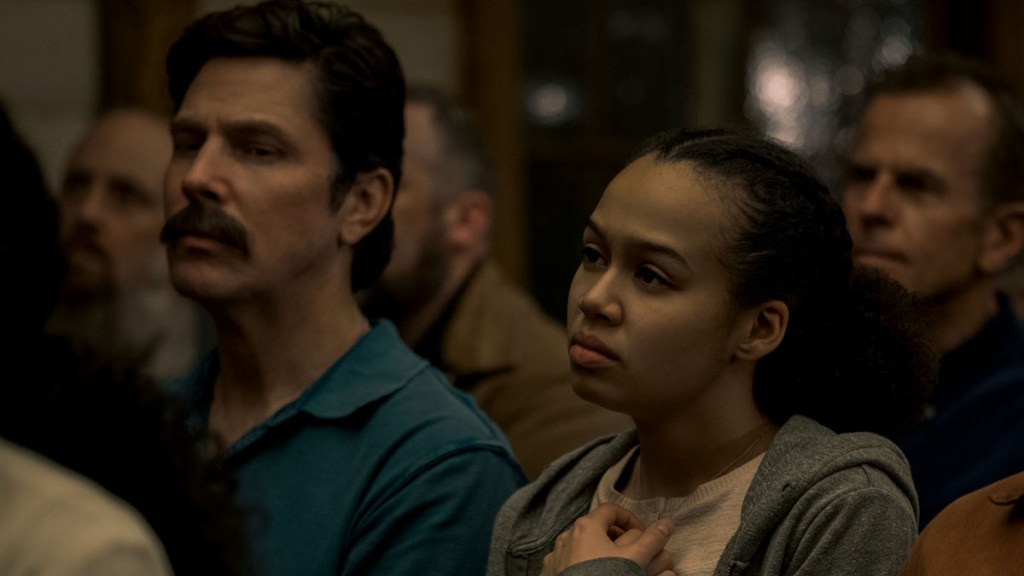 Michael Trucco and Crystal Balint (not pictured) play Wade and Dolly Scarborough, parents of Leeza (above), Crockett Island's sole devout teenager played by Annarah Cymone. Trucco will still be best recognised around these parts as Samuel Anders in Battlestar Galactica, but he's done plenty more, including recurring roles in One Tree Hill, How I Met Your Mother and Netflix stoner comedy Disjointed. Balint has a similarly full back catalogue, with roles in Prison Break, The Bletchley Circle: San Francisco and recently Riverdale. She'll be seen again in The Midnight Club too, along with Cymone, the actor who plays her daughter in Midnight Mass, whose TV debut this marks.
Louis Oliver, Igby Rigney and Rahul Abburi as Ooker, Warren and Ali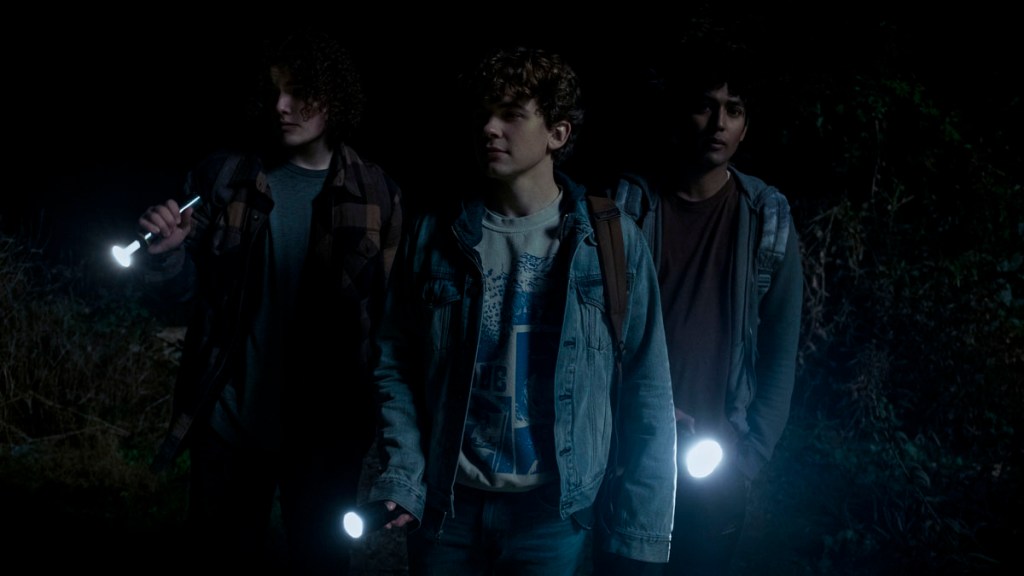 It's unlikely you'll recognise Louis Oliver, who plays teenage altar boy Ooker on Midnight Mass, from his first screen role as he's grown up since then, but he was the young Sherlock Holmes in BBC episode 'His Last Vow' (and also happens to be the son of Sherlock co-creator Steven Moffat and producer Sue Vertue). Igby Rigney, who plays Riley's younger brother Warren, played the young Jesse in the recent film F9: The Fast Saga and will also be appearing in The Midnight Club. Sheriff's son Ali is Rahul Abburi's second TV role after appearing on YouTube Red series Good Game.
Matt Biedel as Sturge
Crockett Island resident and Bev Keane's right-hand man Sturge is played by Matt Biedel (a little unrecognisable under a full and healthy beard), who'll also star in The Midnight Club next year. Biedel is probably best known for playing Daryl in Narcos: Mexico, Sgt. Dale Chedder in The Umbrella Academy and Dimi in Altered Carbon.
Alex Essoe
Another Mike Flanagan rep company member, popular horror movie regular Alex Essoe played Charlotte Wingrave, mother to Flora and Miles in The Haunting of Bly Manor, and the Flapper ghost in The Haunting of Hill House, as well as playing Wendy Torrance in Doctor Sleep, a role made famous by Shelley Duvall in The Shining.
Midnight Mass comes to Netflix on Friday the 24th of September.