Products You May Like
This article is brought to you by Horror Channel
It's October! We can wear layers again! We can have far too heated arguments about whether pumpkin spice lattes are the downfall of civilization or are literally just a drink! Kick leaves along the pavement and then stop kicking leaves because there was something wet in that pile just there!
It truly is the most wonderful time of the year. But the best thing about October, we can all agree, is that it's the time to stick some fake fangs in, open a bottle of Vimto (because "I do not drink… wine") and mainline as many scary movies as you can before the season is over and we move on to arguing about whether or not Die Hard is a Christmas movie.
Under the circumstances it really isn't any surprise that Horror Channel is bringing the goods this month (the clue is in the name). So here's some of the highlights it'll be showing in the run up to Halloween.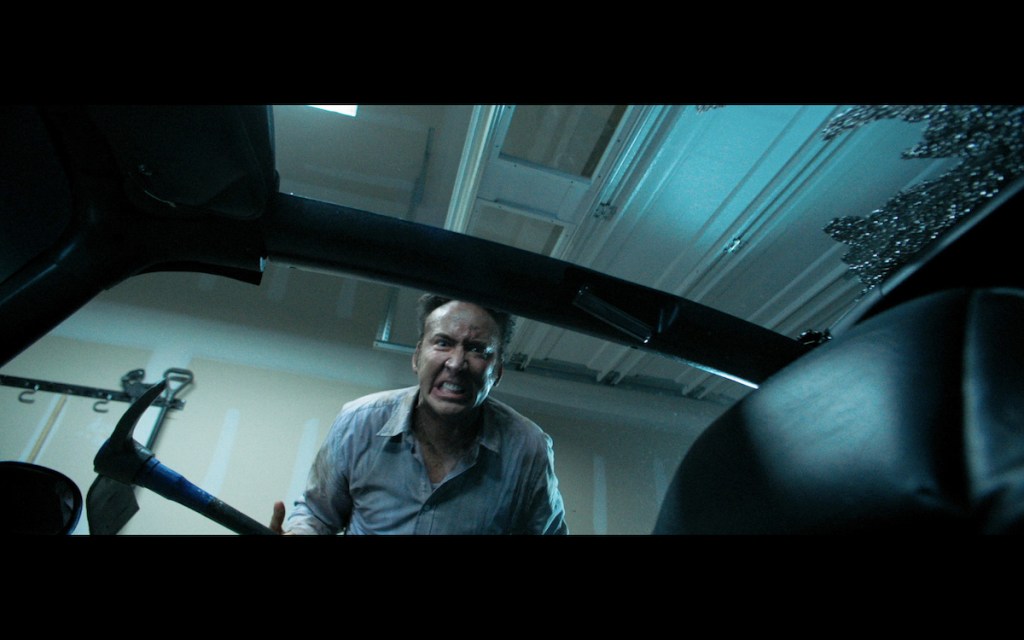 Mom and Dad (2017)
When? Saturday, 16th October, 21:00
A lot of horror films are described as nightmarish, but "Nicolas Cage is your dad, and he's trying to kill you" does sound like something that might happen when you go to sleep after a mammoth cheese-tasting session. But this film from Brian Taylor makes that vision a reality in his story of a small, suburban town where one day every parent just decides to up and murder their kids. Honestly, if that premise and the promise of Nicolas Cage on a murderous rampage aren't enough to guarantee you watch this, we don't know what to tell you.
Intruders (2011)
When? Sunday, 17th October, 21:00
Two children, one in Madrid, one in London, find themselves visited every night by a creepy faceless apparition following an assault in their homes. What happens next is a meditation on the question "What would you do to protect your child?", with one child's mother turning to her faith while the other's father uses more practical means. The tension builds as the plot winds towards one hell of a twist, while Clive Owen in particular demonstrates that once again his brand of moodiness becomes spectacularly attractive when he's protecting children.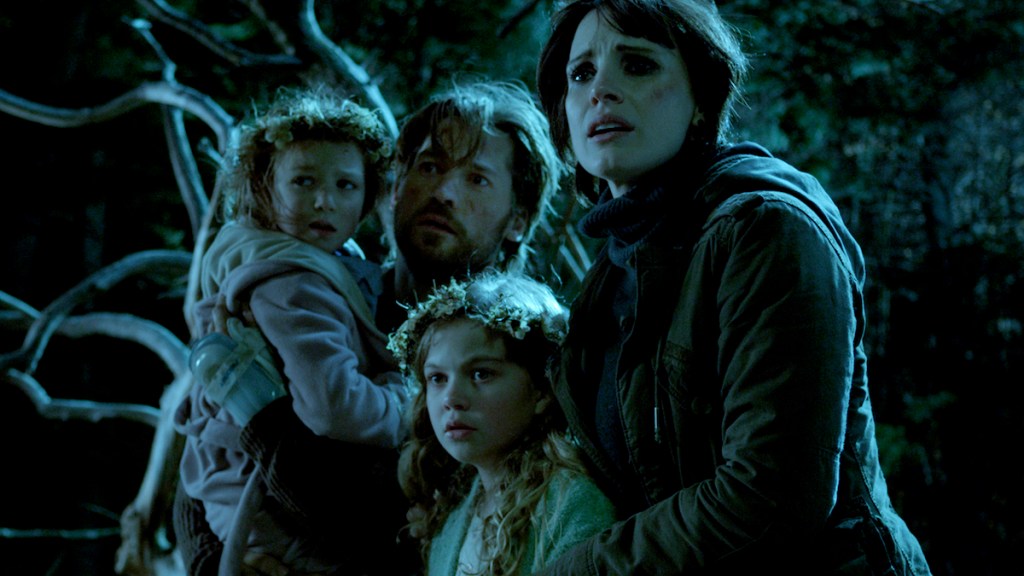 Mama (2013)
When? Saturday, 23rd October, 21:00
The only thing worse than something creepy threatening children is when the children are 'the something creepy', and Mama brings us that in spades. Two small girls are found living feral in the woods years after their mother was murdered. They are welcomed into their uncle's home, where they are cared for by his girlfriend (Jessica Chastain), who soon realises they have brought something back from the woods…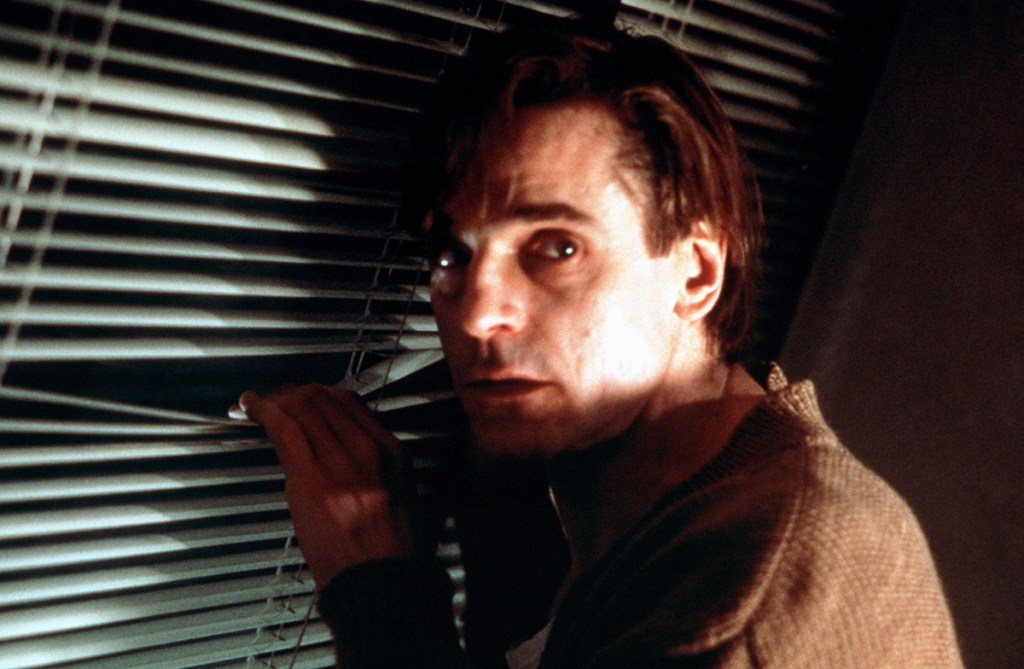 Dead Ringers (1988)
When? Sunday, 24th October, 21:00
What's better than a psychological thriller directed by David Cronenberg and starring Jeremy Irons? How about a psychological thriller directed by David Cronenberg and starring Jeremy Irons twice? In this film Irons plays identical twin gynaecologists with wildly different personalities but a penchant for sharing everything from their medical practice, to their apartment, and even their lovers.
Confident Elliot (Jeremy Irons) seduces his patients, then when they begin to bore him he passes them onto his meeker brother Beverly (Jeremy Irons). This being a David Cronenberg film, things only get more messed up from there…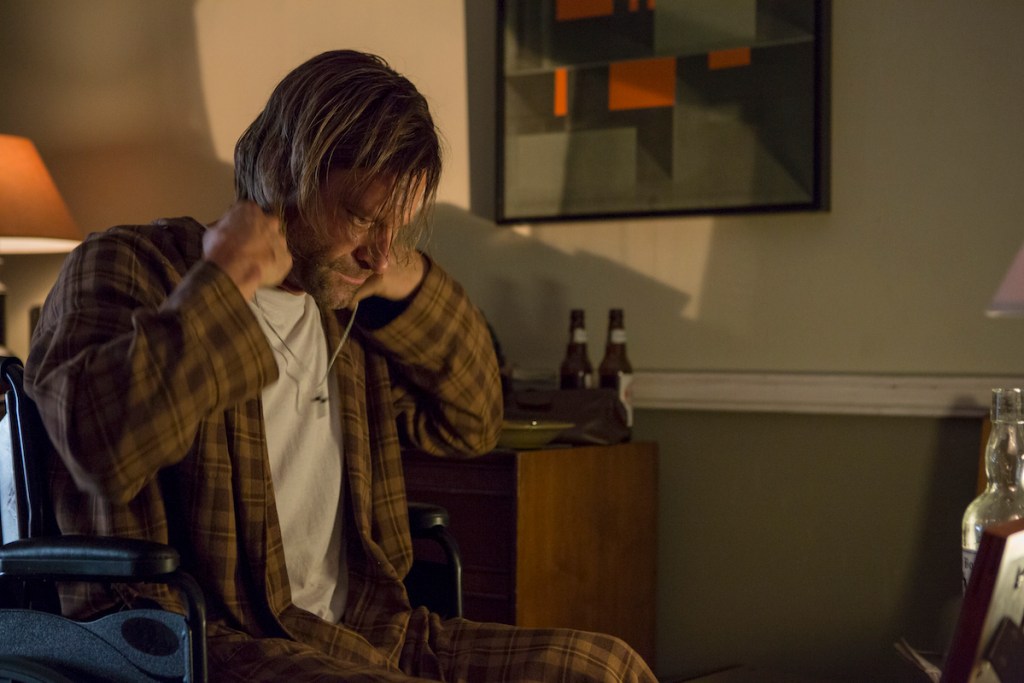 Incarnate (2016)
When? Sunday, 31st of October, 21:00
The premise of Incarnate is basically "What if John Constantine (the Keanu Reeves version) was also Leonard Di Caprio's character in Inception?" It's also a fine entry in the "creepy kids" horror genre. Aaron Eckhart plays a wheelchair-using exorcist who enters the subconscious of people who have been possessed to banish their demons. Then he encounters a demon from his past (literally)…
HALLOWEEN WEEKEND SPECIAL
To celebrate the Halloween weekend on Sat 30 October and Sunday 31st October, Horror Channel presents CLASSIC HORROR HALLOWEEN, two demoniac daytime marathons which feature five channel premieres. Here's the full line up:
FULL SCHEDULE:
Saturday 30 October
13:00 Dracula
14:30 Frankenstein
15:55 Bride of Frankenstein
17:25 The Wolfman
18:50 Frankenstein Meets The Wolfman
Sunday 31 October
13:00 The Invisible Man
14:24 The Mummy
15:55 The Mummy's Hand
17:15 Creature from the Black Lagoon
18:50 Revenge of the Creature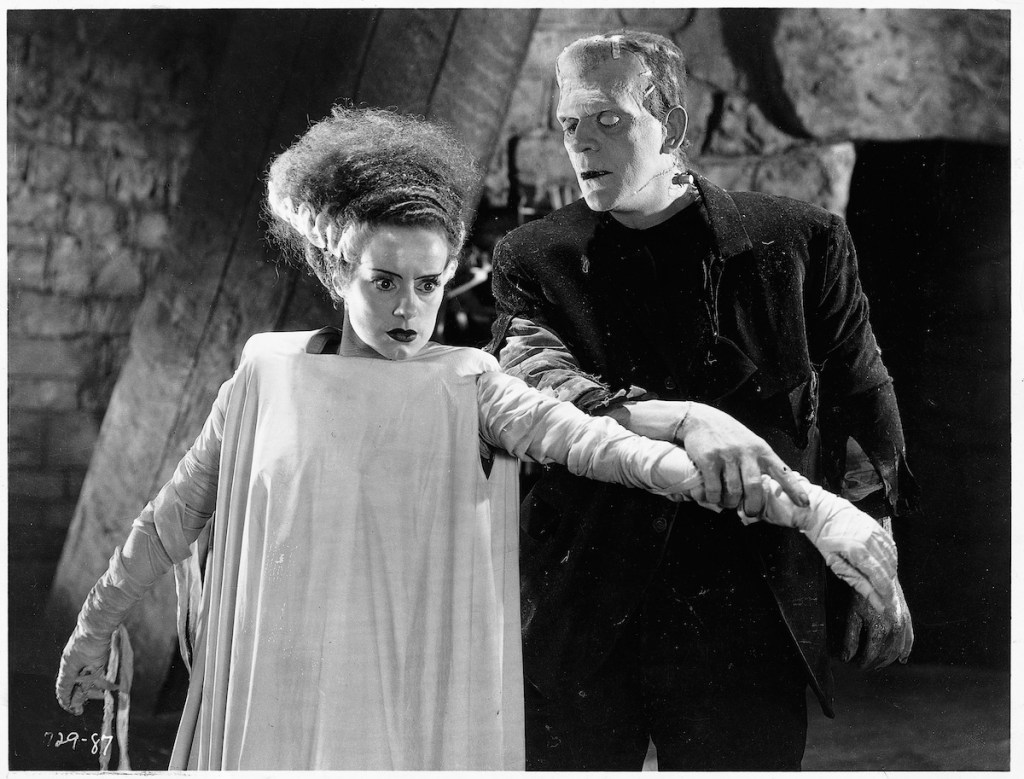 Bride of Frankenstein (1935)
When? Saturday, 30th October, 15:55
Some people will say Aliens, others will say Terminator 2: Judgement Day, but Bride of Frankenstein is the real flag bearer for sequels that are better than the original. The Boris Karloff starring Frankenstein helped Mary Shelley's novel explode into popular culture, but Bride of Frankenstein ensured it would stay there forever. Throughout the film we keep seeing things, lines of dialogue, visual gags, and of course, that hairstyle, and think "So that's where that came from!"
It's also genuinely hilarious. Often with old horror films it's tempting to watch to laugh at them, but Bride of Frankenstein is well and truly in on the joke.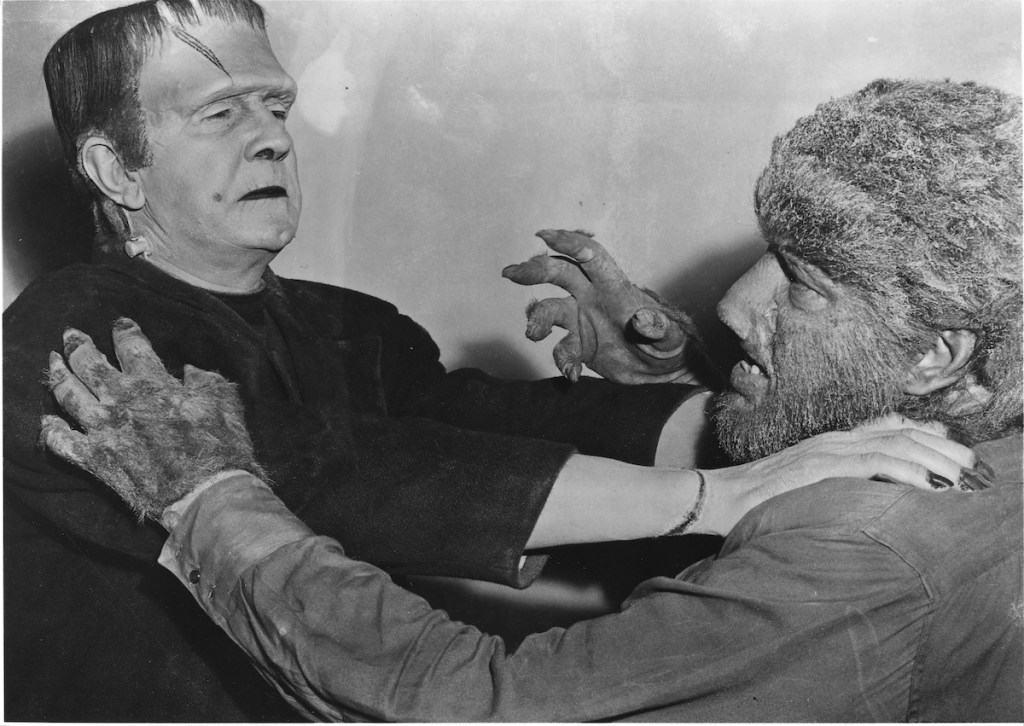 Frankenstein Meets the Wolfman (1943)
When? Saturday, 30th October, 18:50
Before Captain America: Civil War, before Freddy vs Jason, before Alien Vs Predator, this was the biggest cinematic crossover event in history. Not only did Lon Chaney reprise his role as "the Wolfman", seeking out the famous Dr Frankenstein to cure his condition, but when he runs into Frankenstein's monster he is played by none-other than Bela Lugosi, probably the most famous Dracula ever committed to stage or screen.
The Invisible Man (1939)
When? Sunday, 31st October, 13:00
A classic of the "the title tells you the plot" genre, The Invisible Man is about a scientist who discovers a serum that… well we're sure you can figure that part out yourselves. After disguising himself with the now iconic "bandages and dark glasses" look, the titular Man wastes no time in deciding to use his new superpowers for evil.
Directed by James Whale, the mind behind Frankenstein and The Bride of Frankenstein, this film spawned special effects techniques that are still imitated today.
The Mummy's Hand (1940)
When? Sunday, 31st October, 15:55
These days, if someone mentions "The Mummy" it immediately brings to mind Brendan Fraser running away from CGI beetles looking like the world's handsomest idiot. But once upon a time the Mummy was considered a genuinely terrifying horror franchise. The set-up will be familiar to fans of the '90s blockbuster – broke archaeologists uncover the sarcophagus of the legendary Princess Ananka, in the process angering a curse, and the eternal guard assigned to watch over it. Then, naturally, people start dying.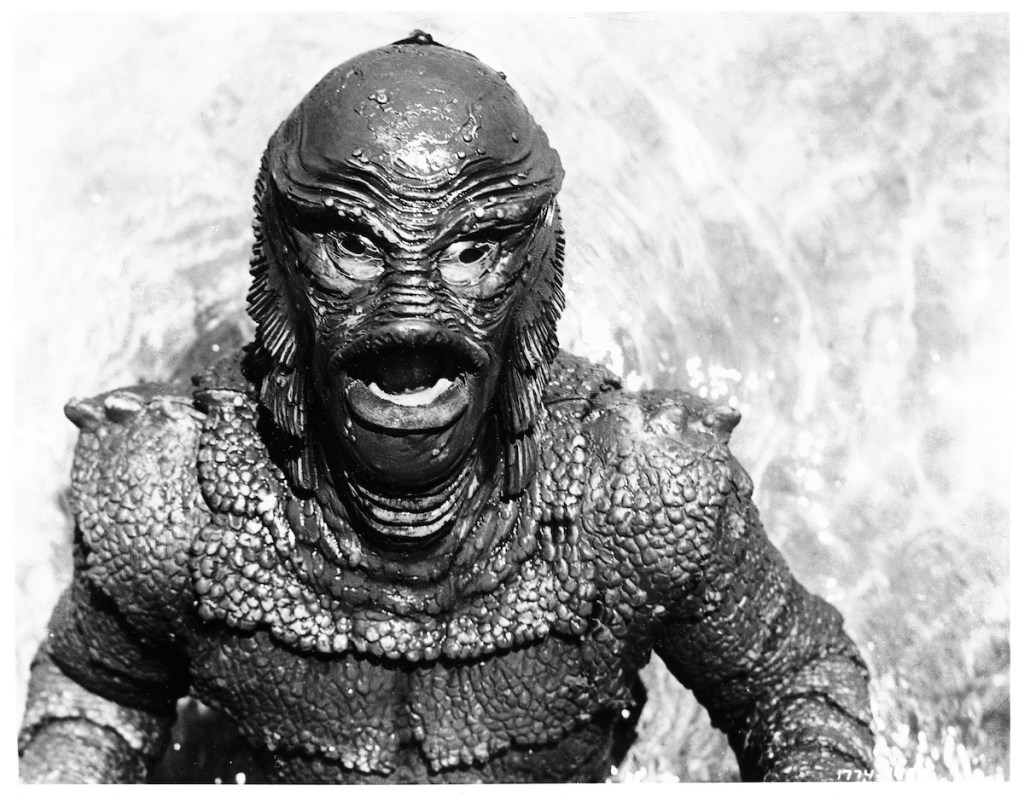 Revenge of the Creature (1955)
When? Sunday, 31st October, 18:50
In this age of Pixar's Luca and Guillermo del Toro's The Shape of Water, it might seem hard to believe, but once upon a time, fish monsters were considered the height of terror. Revenge of the Creature is the classic sequel to The Creature from the Black Lagoon, in which a pair of oceanographers capture the Creature and put him on display. Compassionate scientists John Agar and Lori Nelson teach the Creature a few words of English, but then it escapes, kills one of its captors, and tries to carry the film's heroine off to the ocean. However, strangely, this is not played as a charming rom-com but as dramatic and frightening. Worth watching as a genuine horror classic, and a window into a time when amphibious monsters weren't considered attractive.