Products You May Like
John Cena's Peacemaker was the breakout star of this summer's The Suicide Squad, so the post-credits scene that served as a bridge between the movie and his upcoming show was an absolute delight. And now we've got a trailer! As part of DC's FanDome festivities, we got our first extended look at Peacemaker, Cena's new show, directed largely by The Suicide Squad director James Gunn, and carrying over several characters from the movie. And as usual, we dug through the trailer with a fine toothed comb to see what we could figure out.
Haven't watched it yet? Well, turn it up and enjoy the hair metal-y goodness first, then we'll break it all down for you…
OK, ready? Here's all the important DC characters we found…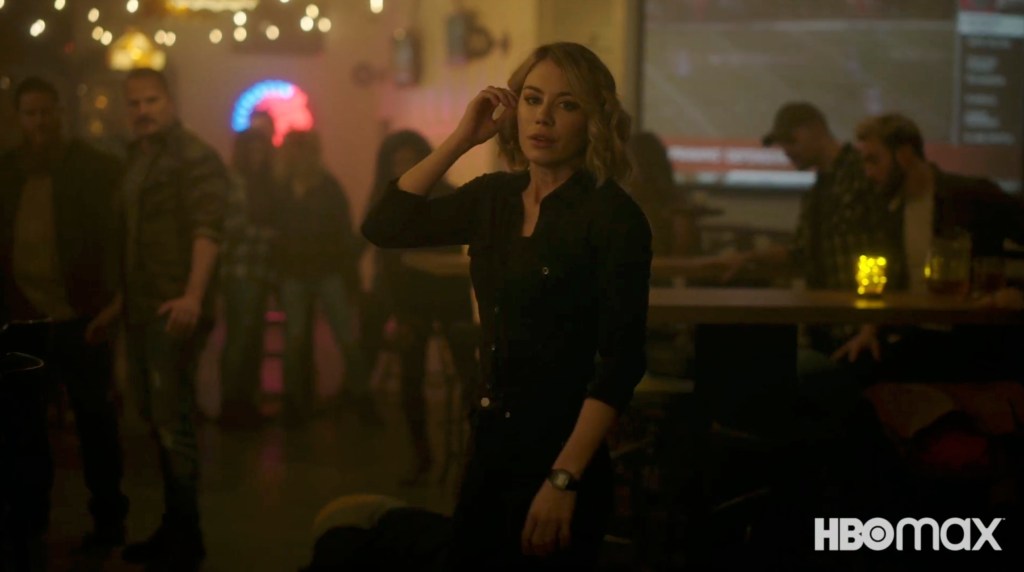 Emilia Harcourt and Clemson Murn
The teaser wastes no time jumping into introductions. The first characters we meet are the team who snatched Peacemaker from his doom at the end of The Suicide Squad: Clemson Murn (played by Chukwudi Iwuji), Emilia Harcourt (played by Jennifer Holland), and John Economos (Steve Agee). Murn, running the operations, is a new character to the DCEU.
Meanwhile, we're introduced to Harcourt kicking a bunch of ass in a bar, which tracks for this ARGUS agent turned Task Force X operations and logistics officer. Harcourt is a relatively new addition to the comics, first introduced in the DC Rebirth-era Suicide Squad book. She appears to be largely the same here and in The Suicide Squad as she was when Rob Williams and Jim Lee created her.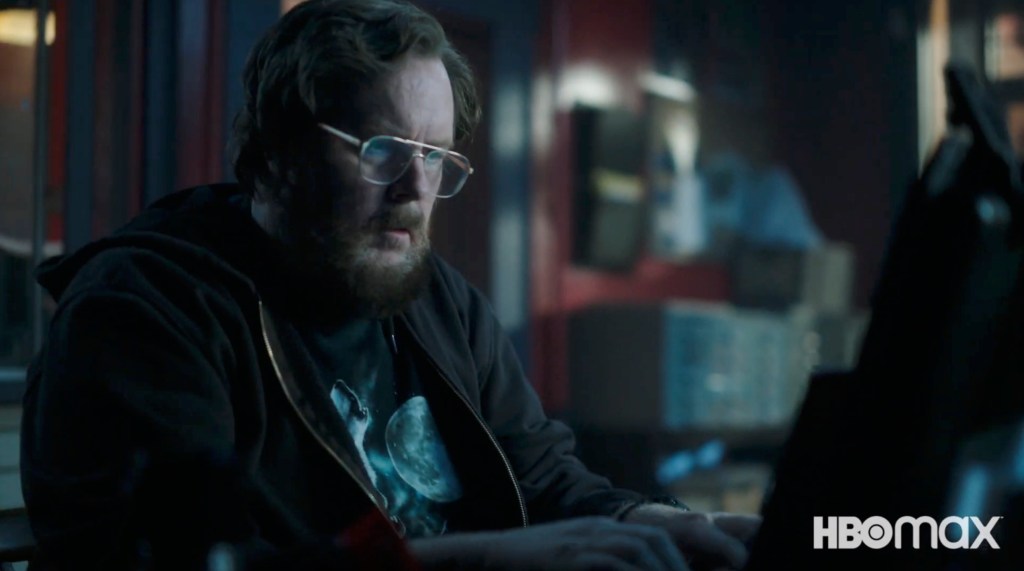 John Economos
That's not true of Economos. The Economos we see in the film and here is another member of the operations team running Peacemaker. In the comics, he was one of the original administrators of Task Force X, created by the original Suicide Squad team of John Ostrander and Luke McDonnell for the first issue of the series. There, he was the warden of Belle Reve, the brutal prison that housed the Squad. He worked closely with Waller before eventually losing faith in her ability and walking away from his life's work all together. So…good call?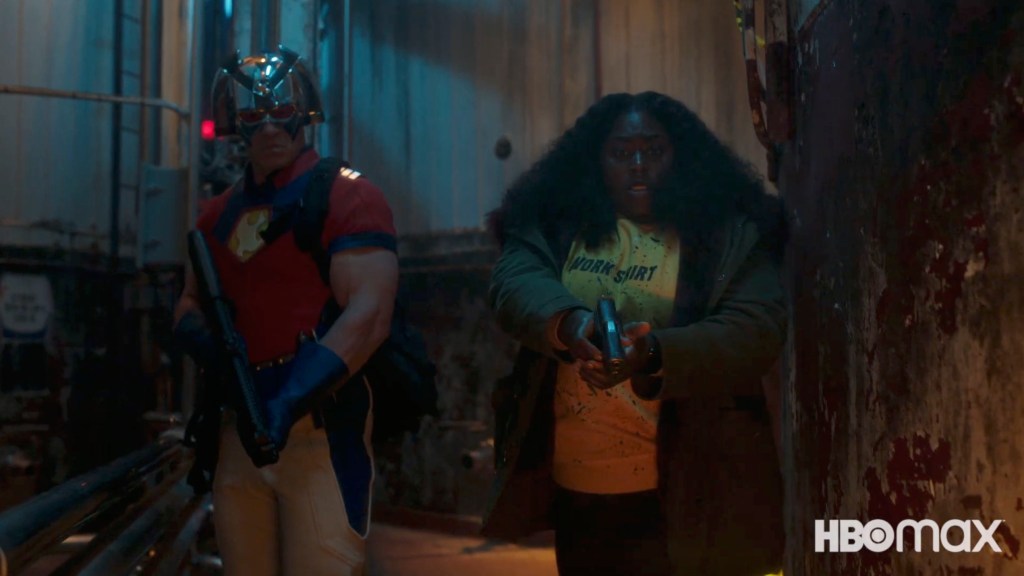 Leota Adebayo
The final non-super member of the Peacemaker team we're introduced to is Danielle Brooks' Leota Adebayo. She doesn't appear to be modeled on anyone from the comics, but Taystee was pretty great on Orange is the New Black and POV characters do tend to have a lot of humor channeled through them in shows like this, so it's a safe bet she'll be a lot of fun.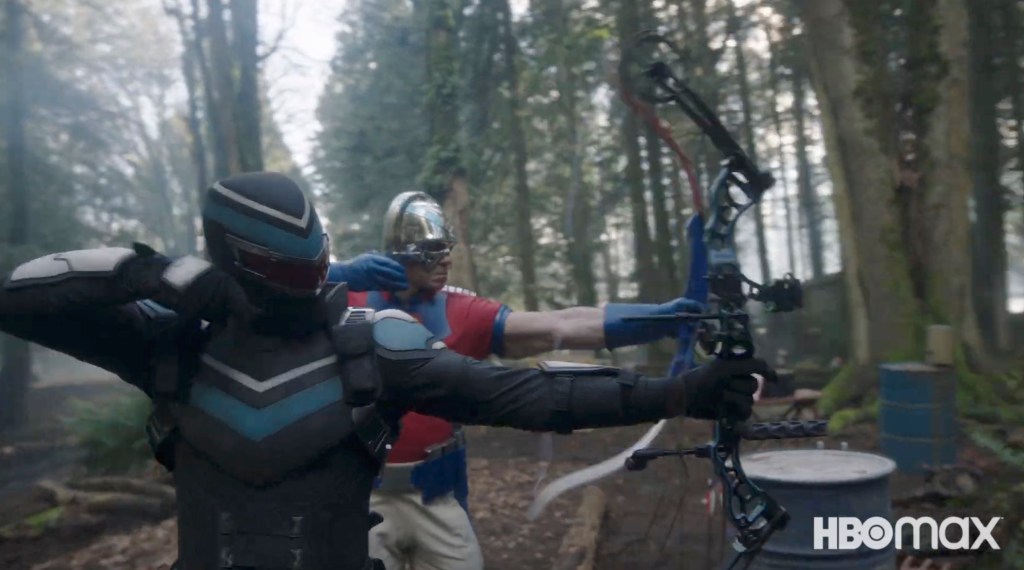 Vigilante
It also looks like the team from Belle Reve and Peacemaker will be joined by a new "hero": Vigilante. Freddie Stroma is the actor under the mask, playing Adrian Chase, a character created by Marv Wolfman and George Perez in the pages of New Teen Titans, and promptly spun off into his own book. Chase was a New York City DA who turned crime-fighting anti-hero after his family was killed by criminals.  
This isn't the first time we've seen Vigilante make his way to the small screen. However, unlike the Vigilante we saw on Arrow, this one looks like they cut out a George Perez drawing and put it on the screen. This costume is amazing.
Peacemaker's Dad
It's probably for the best that they're not directly lifting the story of Peacemaker's father from the comics. Peacemaker's father had his background dug into as part of the first arc on his comic back in the late '80s, where Paul Kupperberg and Tod Smith made Peacemaker's old man a retired Nazi concentration camp warden who killed himself in front of his son, setting young Christopher on a path towards becoming a superhero.
Here he's just a mean old shitbag. But played by Robert Patrick! Who was also the T-1000. Aww man.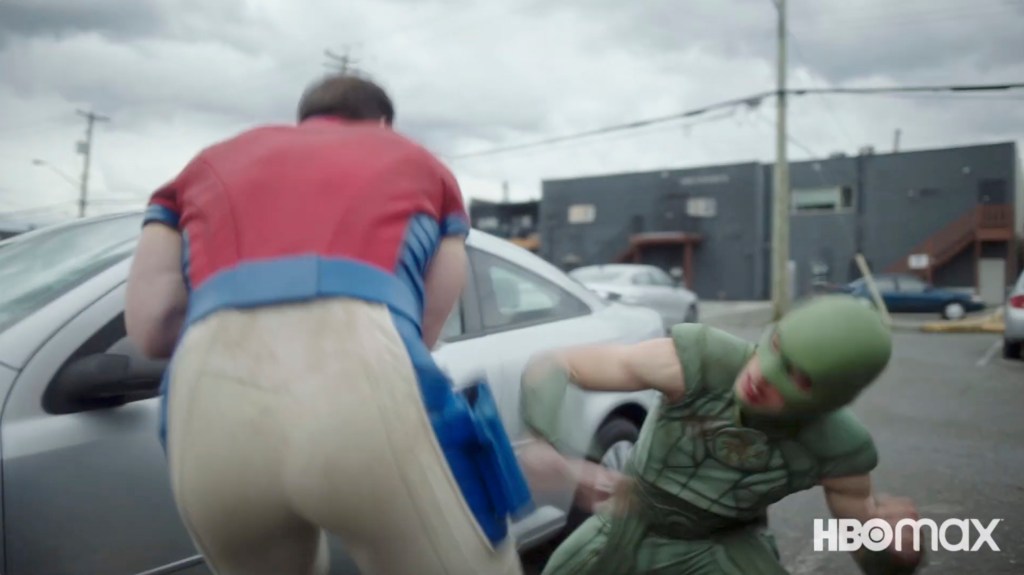 Judomaster
We see Vigilante and Peacemaker in fairly regular conflict with one guy in particular: Judomaster. Nhut Le plays this master of hand to hand combat. You might know him as the guy who didn't get an analogue in Watchmen – he was, like Peacemaker, the Question, Captain Atom, Nightshade, and Blue Beetle, an import from Charlton Comics when DC bought the company in the mid 1980s.
The original comics version was Rip Jagger, a World War II veteran taught judo by the rescued daughter of a master of the form who returned home to fight crime. That's pretty dated by now, so expect the show's version to be heavily modified.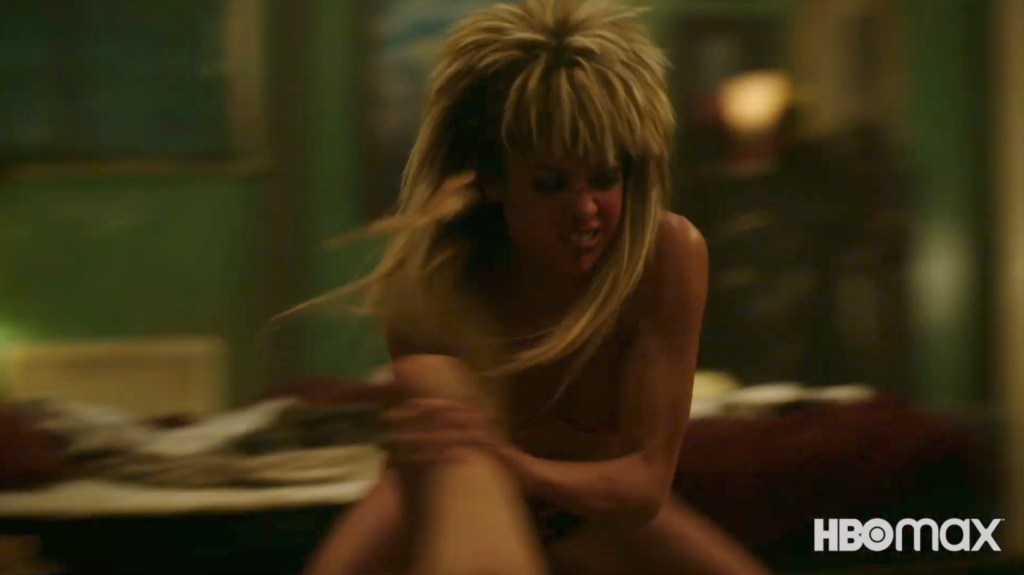 We also see someone who looks like they belong on top of an IROC-Z in a Warrant video throwing Peacemaker through a wall (and later getting zapped by something in his helmet). We don't have quite enough to go on to try and figure out who she is, but I'm going to place a small wager on Maxima, Princess of Almerac, because her bit in the '80s would likely be hilarious in the hands of someone like Gunn. Foe example, Maxima routinely traveled to Earth to try and convince Superman to become her royal consort. Don't tell me Cena wouldn't kill with that.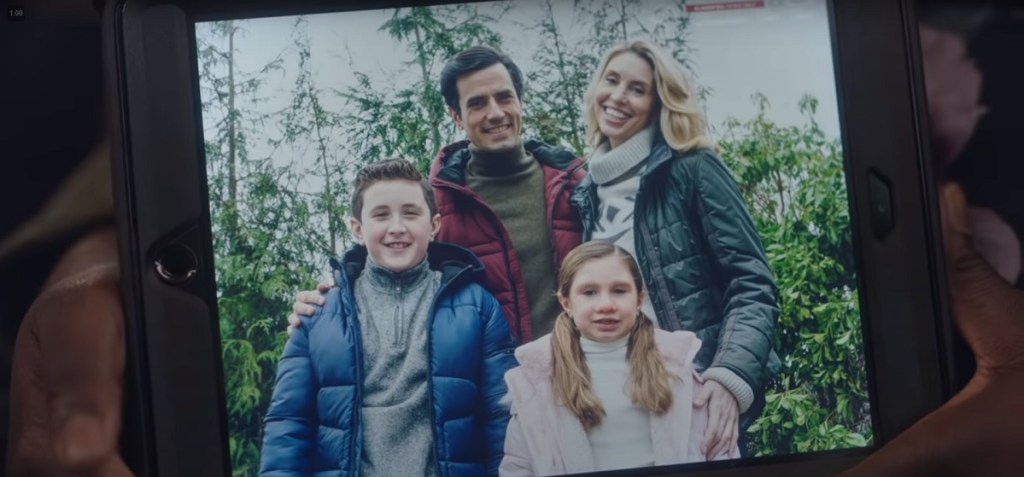 Senator Royland Goff
And finally, the team's "first target", Senator Royland Goff. Goff doesn't appear to be based on anyone in the comics, but I will admit that googling "DC evil senator" shoots back an awful lot of results at the moment.
Eagle Hug
Aww, at least Peacemaker gets a good hug from that giant eagle.
Peacemaker premieres on HBO Max on January 13, 2022.