Products You May Like
It's never easy trying to rank Animal Crossing's cast of beloved villagers (we've taken a couple of looks at that topic in the past and have certainly received more than a few passionate replies for our efforts), but we just can't help but open this debate up again by ranking the 16 new villagers recently added to New Horizons via the Switch game's massive new 2.0 update.
As great as many of these new villagers are, they also represent a clear threat. After all, you're probably pretty committed to your current roster of villagers at this point in the game's lifecycle. Is it really worth throwing all of that away in order to see a few new faces hanging around the town?
To help you answer that question, we've decided to take a highly subjective look at New Horizon's new villagers in order to see which ones you can probably ignore and which ones you might actually need to find a little room for in your heart and on your island.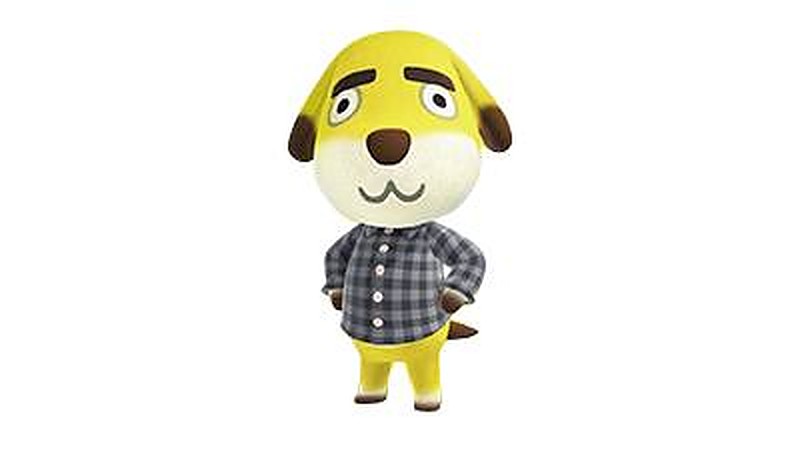 16. Frett
Frett returns from the Animal Forest e+ lineup, but this cranky dog doesn't feel like much of a legacy addition to the game. That could be due to the somewhat obscure nature of that release, but it probably has more to do with this villager's generally uninspiring design. 
That being said, I do respect Frett's attempts to dress up by half-heartedly putting on a button-up shirt, as it's a move right out of my own playbook.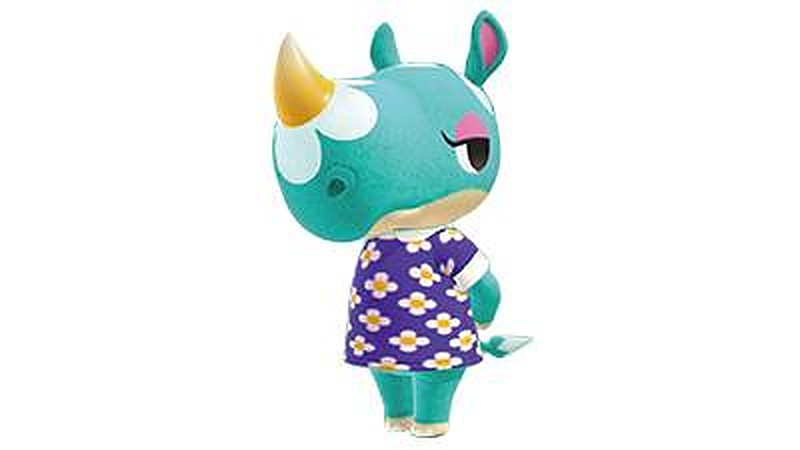 15. Azalea
Azalea is another villager returning from the Animal Forest e+ lineup that feels like one of those characters who may have been hastily designed in order to meet a rapidly approaching deadline. 
While I imagine that Azalea's love of nature will win over any players who fill their own homes with bugs, grass, and other reminders of the outside world, this is about as standard as snooty rhinos get.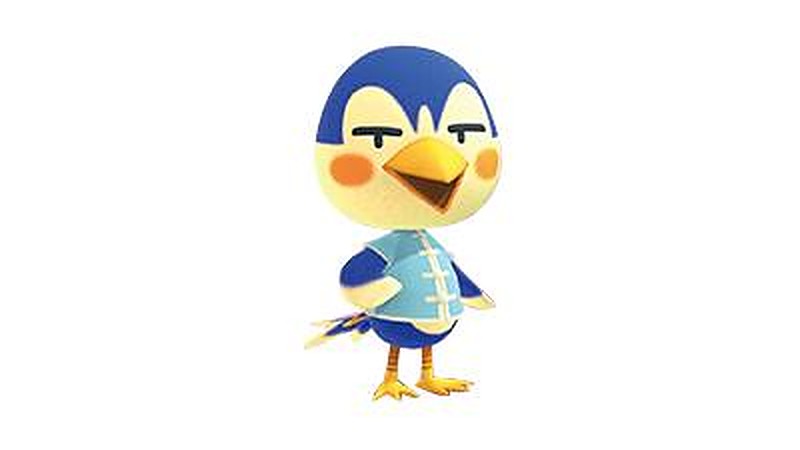 14. Ace
After a long hiatus, Ace returns to the Animal Crossing lineup to fill that need for a jock villager that you most likely simply do not have. 
That's the biggest problem with Ace. There are just other, better jock and bird options available in New Horizons, which makes it hard to find space for this sometimes condescending bird with an admittedly great shirt.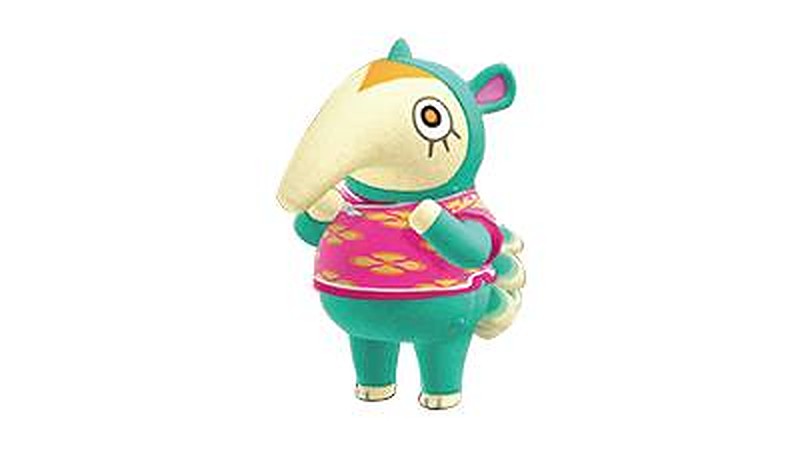 13. Zoe
Zoe's bright eyes and pleasant demeanor help separate her from some of the anteater alternatives out there, but there are times when you have to be more than pleasant to really win someone over, and that's where Zoe falls short. 
There are just some "Normal" Animal Crossing villagers that don't really stand out, and while I would never say this to Zoe and risk breaking her heart, that's kind of what we're left with here.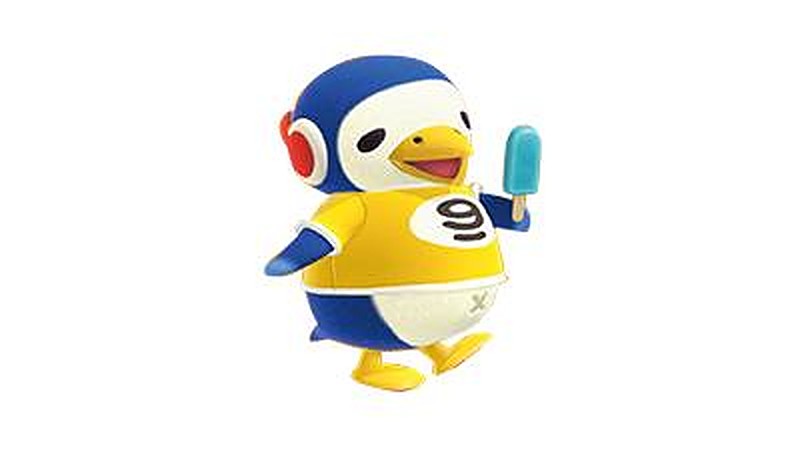 12. Chabwick
This is where the rankings definitely start to get tough. On the one hand, I love the fact that my spell checker doesn't seem to know what to do with the name "Chabwick," and I love the fact that Chabwick's apparent obsession with Lasagna breaks harmful Garfield stereotypes. 
However, if we're talking about lazy villagers and penguin villagers, there's just too much competition out there to make Chabwick one of those villagers you just absolutely have to find room for. 
11. Roswell
Does Roswell's marble cake color pattern elevate him a few spots over the competition? Yes, yes it does. This is a subjective argument, and I'll make no apologies for preferences, no matter how petty they may be.
That said, Roswell is just one of those new villagers that don't really bring a lot of unique personality traits to the table, which is kind of a shame when you really think about how many great villagers are in this game.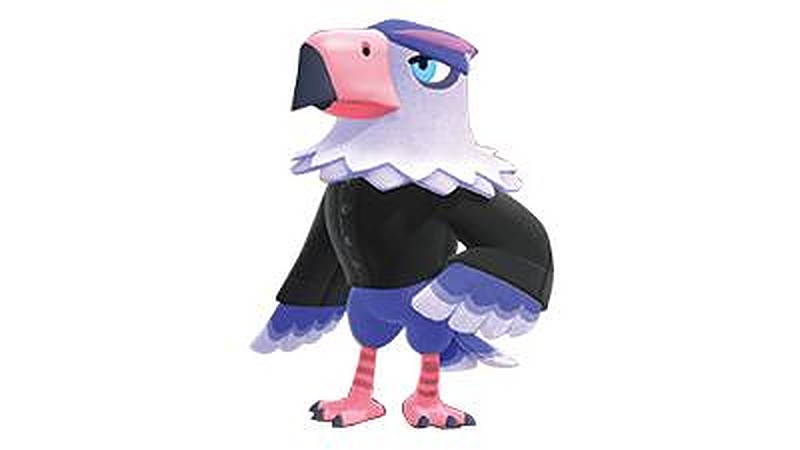 10. Quinn
I absolutely love having at least one Animal Crossing villager with the "Big Sister" personality trait, and Quinn happens to represent many of the qualities that make that personality trait so desirable.
If I'm picking nits, though, I'll say that there are just so many great Eagle villagers in New Horizons already, and Quinn's dialog and fascination with education aren't particularly exciting enough to necessarily separate her far from the pack. 
9. Sasha
As one of the new kids on the block, Sasha is going to have to compete against some legendary villagers as well as whoever you happen to love that is currently occupying your island. 
Still, Sasha is objectively adorable and, as the only male villager in the game who is interested in fashion, I feel like he's certainly unique enough to at least be worthy of consideration no matter how valuable spots in your village might be.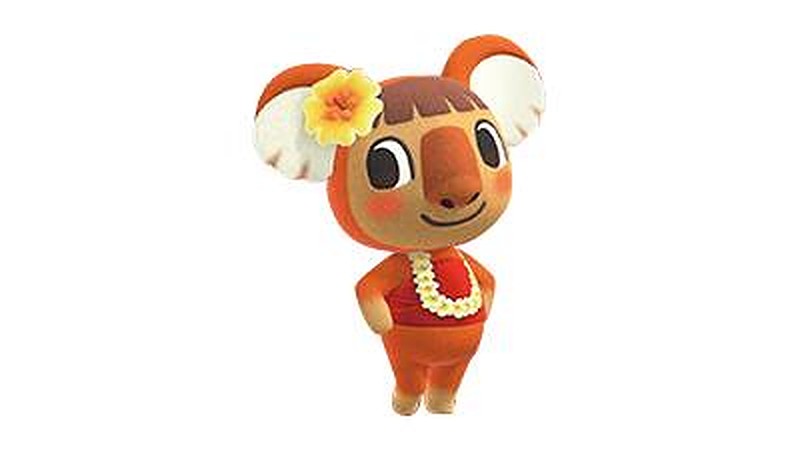 8. Faith
Faith is undoubtedly the perfect villager for anyone who has decided to turn their own island into a bit of a resort, though I can certainly see her apparent obsession with everything Hawaiian ultimately limiting her appeal among everyone else. 
Of course, it's possible that Faith's musical hobbies and ability to sing wherever they go may just inspire you to start considering converting your beaches into a vacation destination.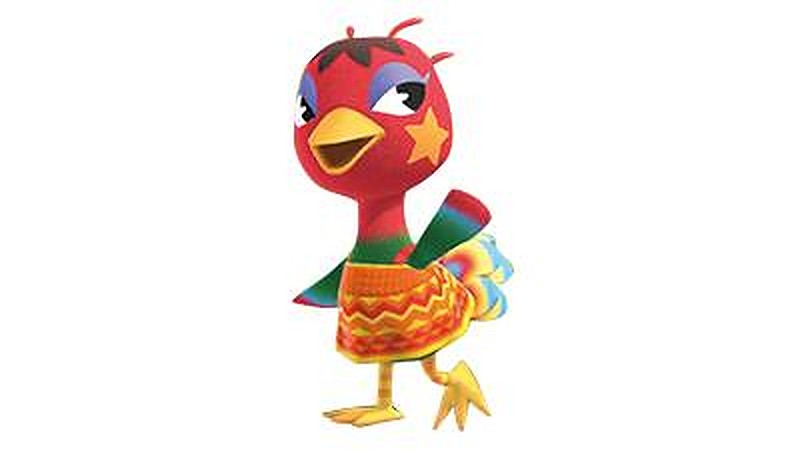 7. Rio
Rio's colorful design perfectly compliments her peppy personality and musical hobbies that cause her to sing pretty much wherever she may roam. 
Is there a chance that Rio's beauty will eventually allow her to bring all the other villagers to her side and overthrow you via some kind of elaborate folk horror ceremony? Of course, but those are the risks you take at some point.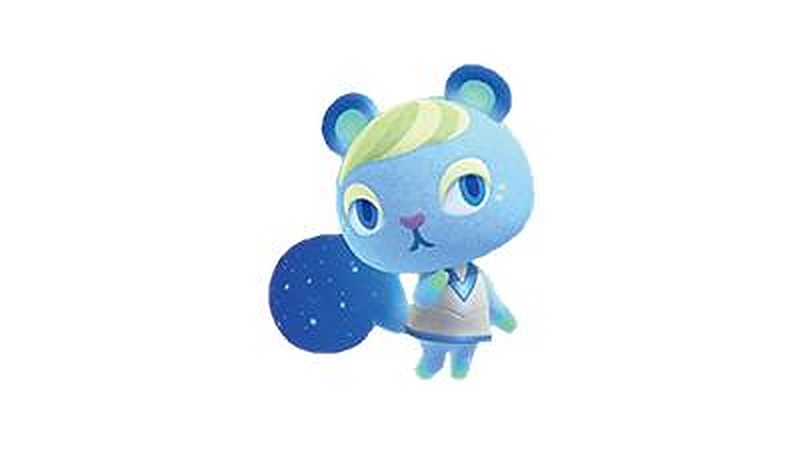 6. Ione
There is no doubt in my mind that Ione's cosmic cosmetics and obsession with outer space are going to be more than enough to force a lot of players to make some really tough decisions about whether or not their villager roster is as set in stone as they thought it was. 
I'll admit that Ione might be a touch too obsessed with constellations and stars to really meet everyone's personality requirements, but her design is just way too cool to not be worthy of consideration.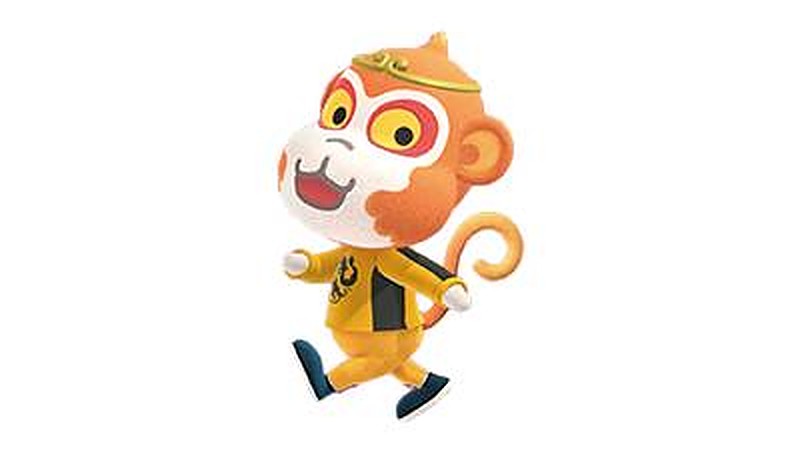 5. Tiansheng
As some of you may already know, Tiansheng is indeed based on the character Sun Wukong from the 1592 Chinese novel Journey to the West. That alone makes him…well, pretty awesome. 
I'm not entirely sure why someone with that origin story would be as obsessed with fitness as Tiansheng is, but the fact that he says "The world is more swole than you will ever fully know," is enough for me to start throwing my other fitness villagers' dumbbells out the door in order to make some room.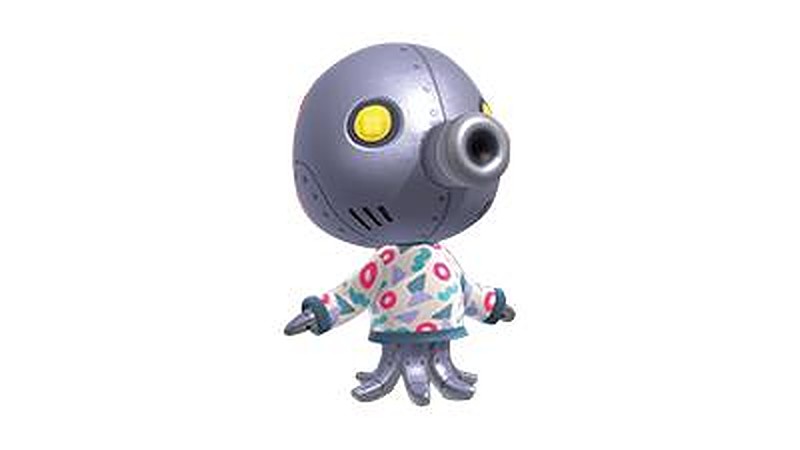 4. Cephalobot
Robot villagers in Animal Crossing are inherently awesome, so there's always going to be room for a robot octopus named Cephalobot whose playful hobby often causes him to run around the village in pure glee. 
Bonus points in this instance go to Cephalobot's voice of a generation catchphrase ("donk donk") and eternally relatable request "take me to your pizza."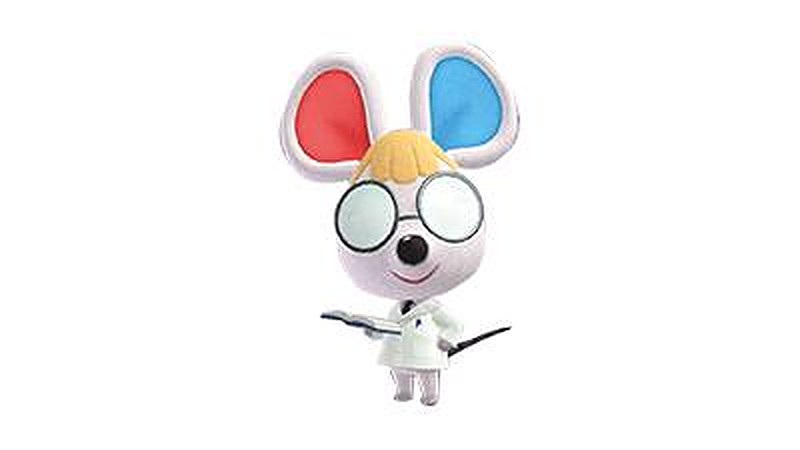 3. Petri
If you're anything like me and have been trying to fill your village with characters that look like they could be stars of a horror movie and have had to make do with the available options, Petri will be a welcome addition to your creepy community. 
Petri's mad scientist vibes and 3D glasses ears are all the reason you'll ever need to make him your new neighbor. His home decor is also simply excellent.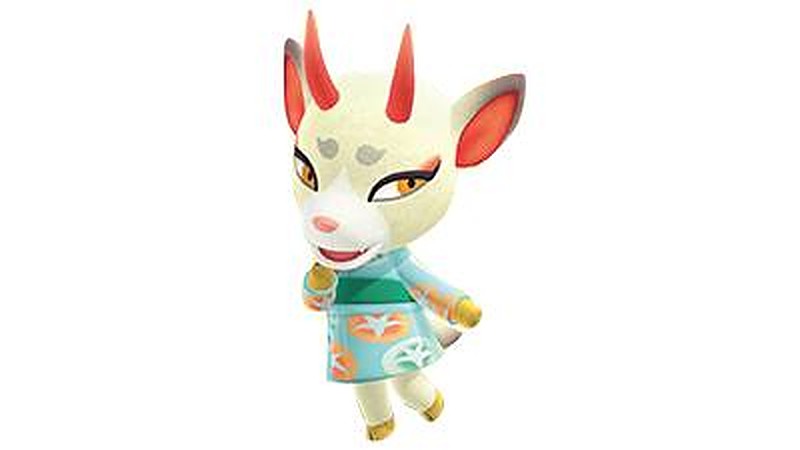 2. Shino
My guess is that Shino's unique look that combines slightly demonic vibes and her peppy personality (it's a real Serial Mom kind of vibe) will make her one of the game's most popular new villagers. 
Again, I'm a little curious about her "Better the demon you know than the one you do not" catchphrase and Halloween birthday, but you're taking a risk whenever you invite mysterious horned creatures to your island, so don't pretend that you can ever truly protect yourself from the reach of her possibly considerable powers. 
1. Marlo
Yes, the strong implication that Marlo is named and modeled after Marlon Brando's character in The Godfather is really all the reason anyone should need for him to top this particular list of best villagers. His home also looks like a mafia don office, which is, again, just objectively amazing. 
Why stop here, though? Surely Nintendo can model other Animal Crossing villagers after Paulie from The Sopranos, Tommy from Goodfellas, Harold from The Long Good Friday, and all of culture's other great gangsters.