Products You May Like
Hellbound has a stellar script and gorgeous directorial execution from creator Yeon Sang-ho, but those elements would only go so far without a good cast to support the dramatic story. Luckily, the six-part Netflix series has an impressive ensemble to ground its supernatural narrative. Let's talk about who all of these actors are, and where you might have seen them before—or where you should watch them next…
Yoo Ah-in as Jeong Jin-soo
Hellbound character: Yoo Ah-in plays New Truth cult leader Jeong Jin-soo with disturbing charisma, constantly keeping the characters and viewers on edge as to what his true motives might be. For me, Yoo was the standout performer in a stellar cast. (Note: Park Sang-hoon plays the younger version of Jeong Jin-soo, seen in the Episode 3 flashbacks.)
What to watch next: Yoo Ah-in is a 35-year-old actor who has appeared in a variety of roles prior to his unsettling turn on Hellbound. If you're looking to see him in another role, I recommend Burning, which is a 2018 psychological thriller co-starring Steven Yeun and based on a short story by Haruki Murakami. The feature film is from director Lee Chang-dong, and stars Yoo as a deliveryman who runs into his childhood friend whose life is caught up with the mysterious and potentially dangerous Ben (Yeun). Burning is available to watch on Amazon Prime, and is available to rent or buy via most streaming services.
If you're looking for something else on Netflix, Yoo also appears in #Alive, a 2020 zombie film in which Yoo stars as a video game live streamer struggling to survive as he is forced in his Seoul apartment during a zombie apocalypse.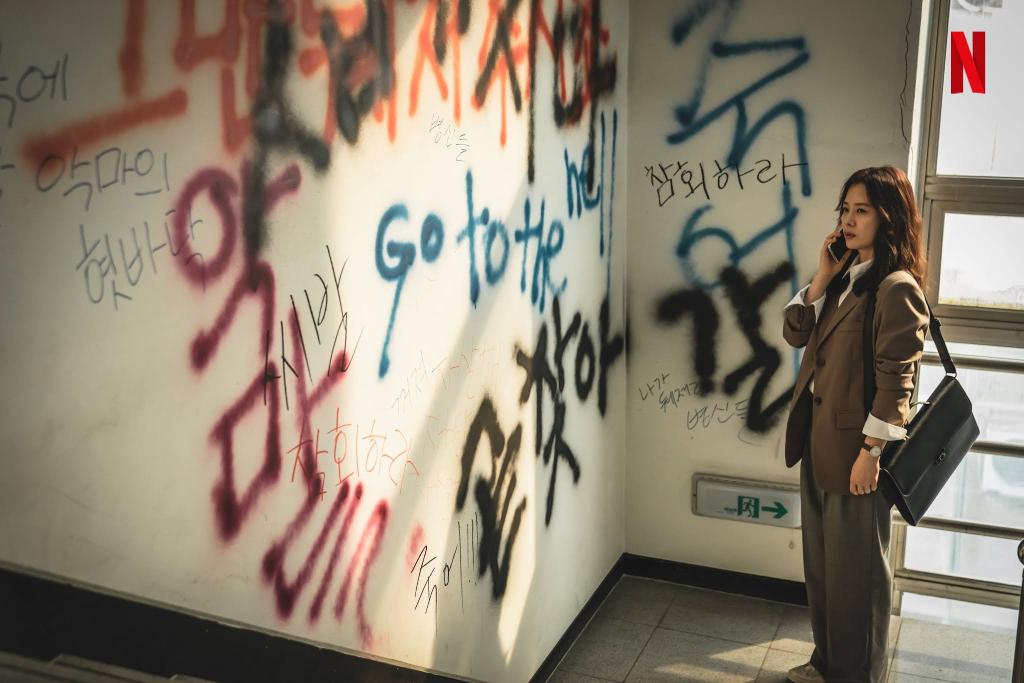 Kim Hyun-joo as Min Hye-jin
Hellbound character: Kim Hyun-joo plays Min Hye-jin in Hellbound. A lawyer who has been investigation the Arrowhead and the New Truth Society, Min also takes care of her mother, who is living with cancer.
What to watch next: Kim is a 44-year-old actress who is best known for her TV work. She became famous in Korea for her starring role in 2002's Glass Slippers, in which she plays one of two orphan sisters. More recently, she starred in a Korean adaptation of the BBC drama Undercover. The K-drama, which is also called Undercover, stars Kim as a human rights lawyer who doesn't know her husband is an undercover cop.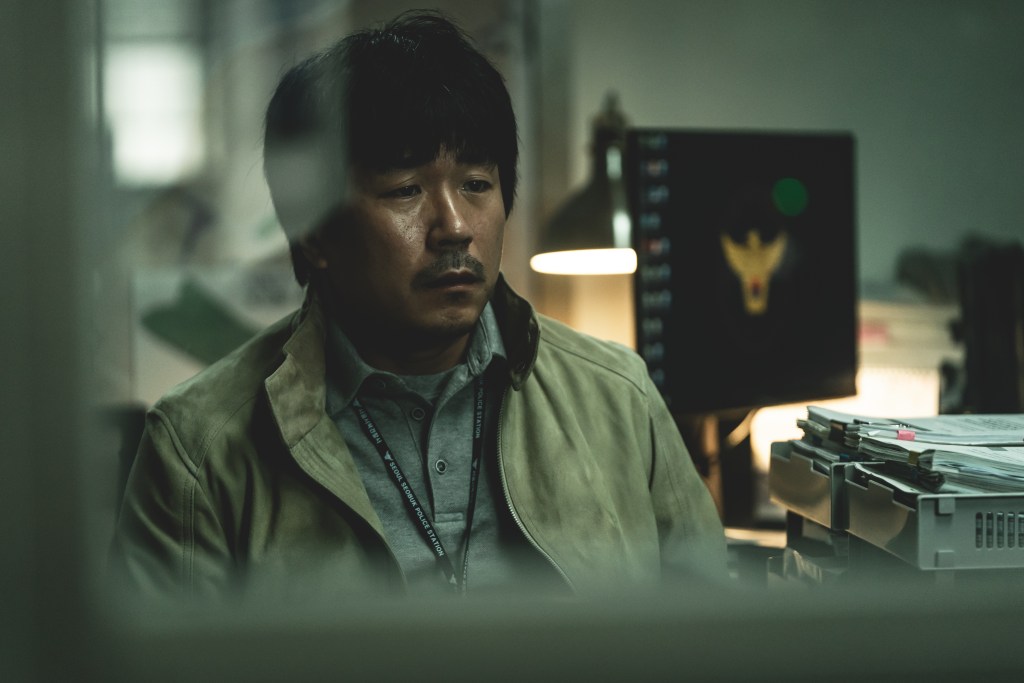 Yang Ik-june as Jin Kyeong-hoon
Hellbound character: Yang Ik-june stars as Jin Kyeong-hoon, a detective who has lost the verve for his job following the murder of his wife six years prior. Detective Jin is one of the few characters who is suspicious of Chairman Jeong, especially after the cult leader pulls Jin's teenaged daughter into his machinations.
What to watch next: Yang Ik-june is a Korean actor and director who is perhaps best known for his 2008 feature film Breathless, which he wrote, directed, edited, and starred in. Breathless follows a debt collector named Sang-Hoon who strikes up an unlikely friendship with a schoolgirl named Yeon-Hee, who is also a survivor of domestic abuse.
Yang also notably voiced the main character in The King of Pigs, Hellbound creator Yeon Sang-ho's 2011 animated feature. The film is available to rent via Apple or to watch on The Criterion Channel.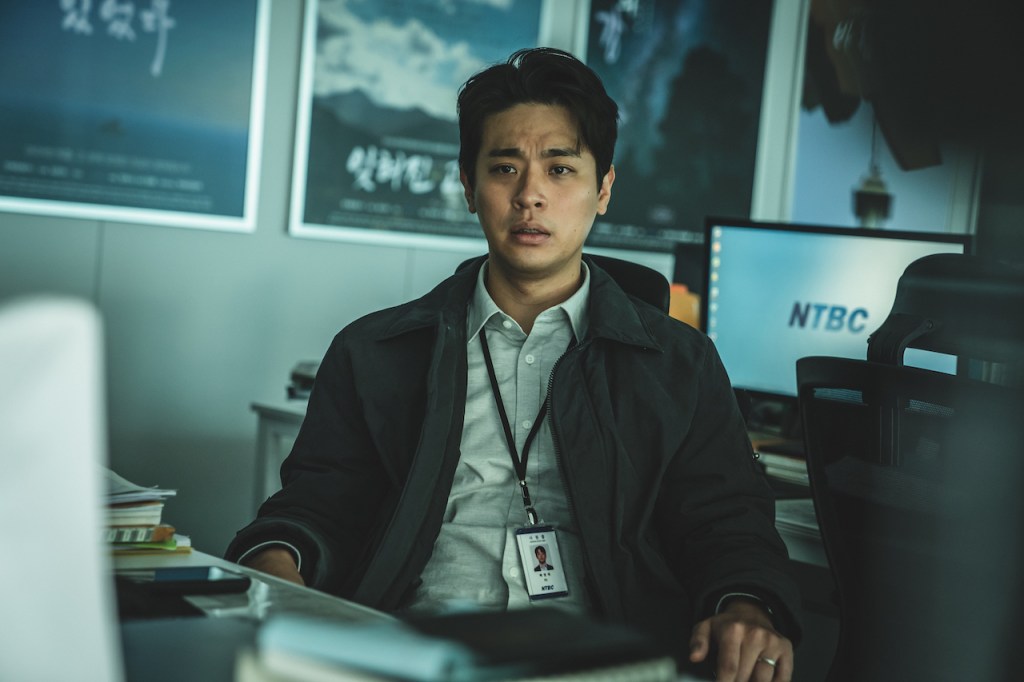 Park Jeong-min as Bae Young-jae
Hellbound character: Following the series' time jump, Bae Youngjae is our main audience surrogate. The sarcastic and honestly kind of over-it TV broadcast station producer is introduced as he is making a documentary for the New Truth Society. He is also a new father, and husband to Sohyun.
What to watch next: Park is a 34-year-old actor and writer. (He published a book of essays in 2016 called A Useful Person.) His breakthrough role was in 2011's Bleak Night, which follows the story of a father looking for answers following the death of his son. Park plays one of the son's two best friends.
More recently, Park appeared in Hellbound creator Yeon Sang-ho's Psychokinesis, a 2018 superhero film about a bank security guard who gets superpowers. It is available to watch on Netflix.
Park also starred in 2018's Sunset in My Hometown, in which he plays a rapper who unexpectedly leaves Seoul to return to his hometown. Guardian's Kim Go-eun also stars. The film is available to rent on Amazon Prime.
Won Jin-ah as Song So-hyun
Hellbound character: Won Jin-ah plays Sohyun, Youngjae's wife and mother to Toughie. When we first meet her, she is in the hospital after having given birth.
What to watch next: Won is a 30-year-old actor with relatively few projects on her resume thus far. She is best known for her role in Rain or Shine, a 2017 TV series about two young people who fall in love after losing family members in the same tragic accident. Won stars as co-lead Ha Moon-soo, a young woman who lost her younger sister but who chooses to live fiercely and to take care of her mother. The show is available to stream on Viki under the title Just Between Lovers.
Who was your favorite actor in the Hellbound cast? Let us know in the comments below…