Products You May Like
If you're a lover of tech, there's no better time than the holiday to catch excellent tech deals. Whether you're a PC gamer, smartphone enthusiast, or just love gadgets that make your life a little easier, this is the best time to shop and find the things you want at a great price. Or maybe you're just shopping for an awesome gift for a loved one. This is your moment!
Just in time for the holidays, Den of Geek has curated a buyer's guide to all of our favorite devices, gadgets, and gaming PC components, from everything you need to become a hardcore gamer or pro live streamer to the best mobile devices on the market. Best of all, we've included links that take you directly to where you can buy all of the products in this guide!
Editor's note: Den of Geek may receive a small commission from items purchased through the links in this story. Looking for more video game deals? Check out the best Xbox, PlayStation, and Nintendo deals here.
PC Gaming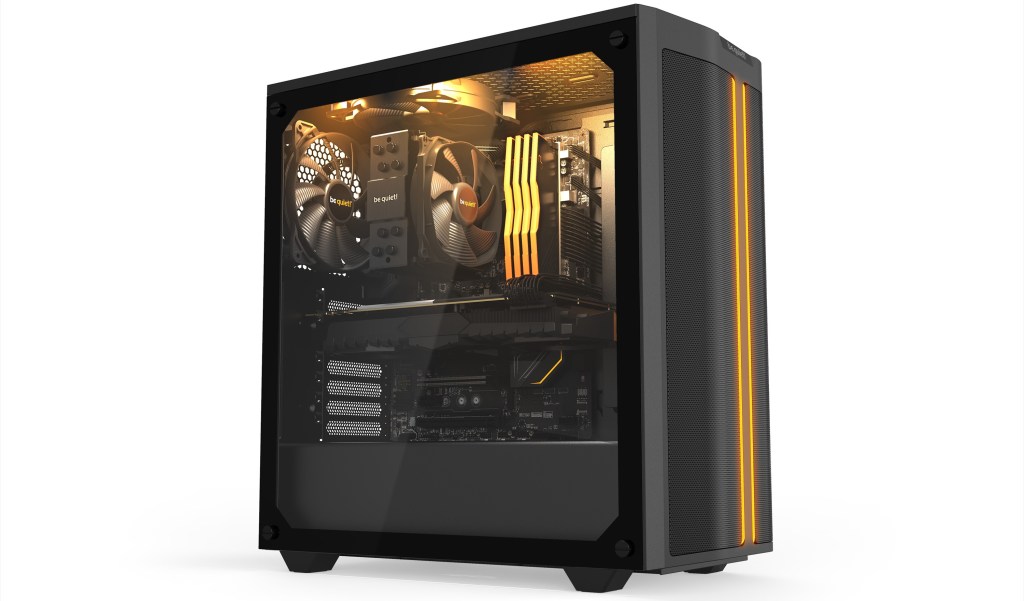 be quiet! Pure Base 500DX ATX case – $99
If you've recently picked up a next-gen GPU, things are likely to get a little hot when running games at ultra settings. That means you need plenty of space inside your case and powerful internal fans to keep things cool while you play. be quiet! – as the name suggests – specializes in products that reduce PC noise to a whisper while making sure your components never get too hot.
The Pure Base 500DX case manages this via high airflow intake panels and three 140mm fans, ensuring top cooling and near-silent operation. It doesn't hurt that this case looks pretty darned stylish in the process.
Learn more about the Pure Base 500DX.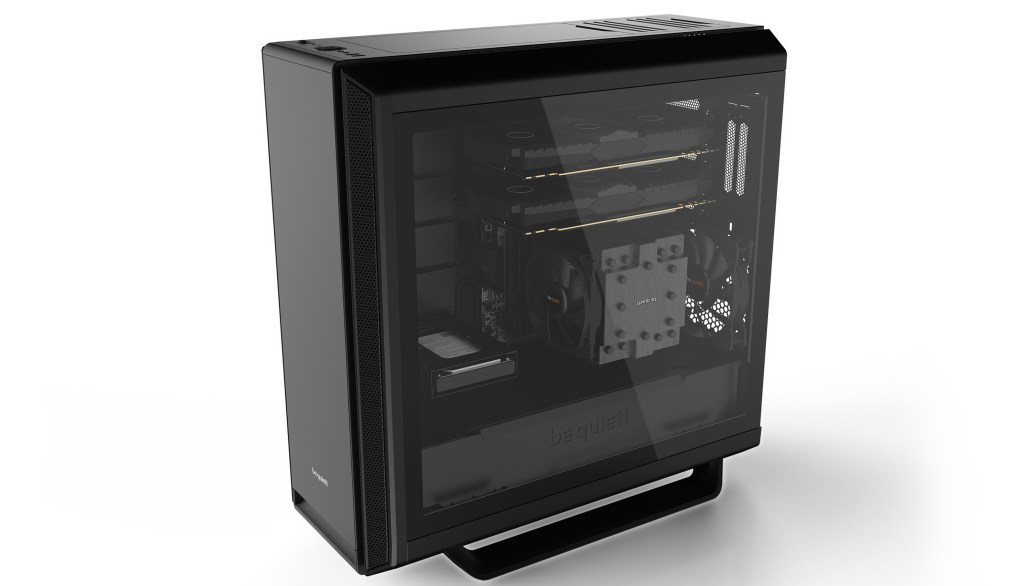 be quiet! Silent Base 802 – $170
If you want something even more heavy duty, the Base 802 is just as stylish with all the cooling and quiet qualities of the 500DX. As well as the three 140mm fans, the Base 802 has plenty of customizable features, like a decoupled motherboard tray for an optional inverted layout and interchangeable top covers to let you choose between airflow and sound level. 
Learn more about the Silent Base 802.

be quiet! Pure Loop 280mm All-in-One Water Cooling – $95
If you really want to reduce the noise of a PC, then water cooling is the best option, and be quiet! has you covered here, too. The BW007 Pure Loop All-in-One Water Cooling System's design causes minimal vibration, meaning very little noise is generated while your PC is kept nice and cool. And if you have a window into your PC's innards, you'll be pleased to hear it's good looking too, with a stylish all-black aluminum design with white LEDs for illumination.
Learn more about the Pure Loop Cooling System.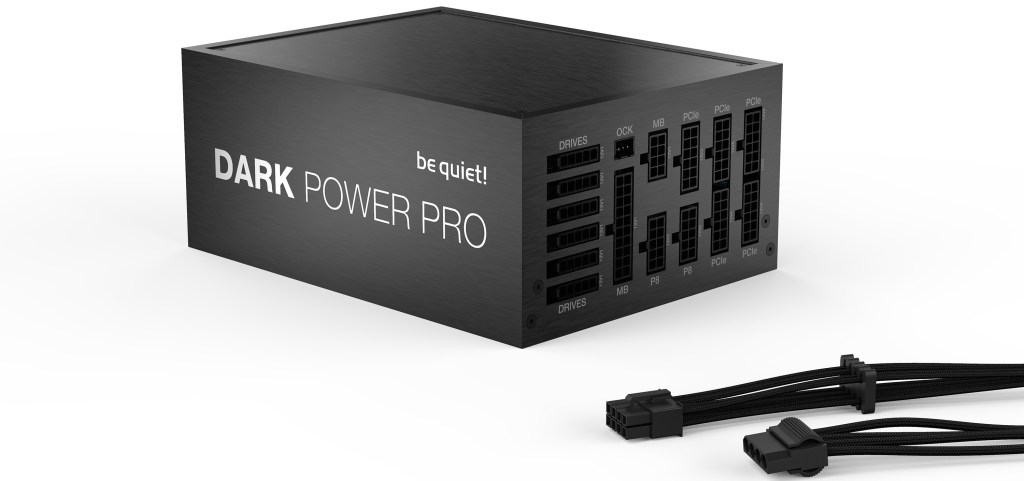 be quiet! Dark Power Pro 12 1200W PSU – $399
Okay, not everyone needs this much power, but if you do find yourself needing a PSU with four figures worth of wattage, then the modular Dark Power Pro is for you. Offering up to 94.9% of power efficiency, the frameless Silent Wings fan is virtually silent when operating at ordinary loads. Plus, it's an overclocker's dream with key switches between six 12V rails and a large 12V rail. 
Learn more about the Dark Power Pro.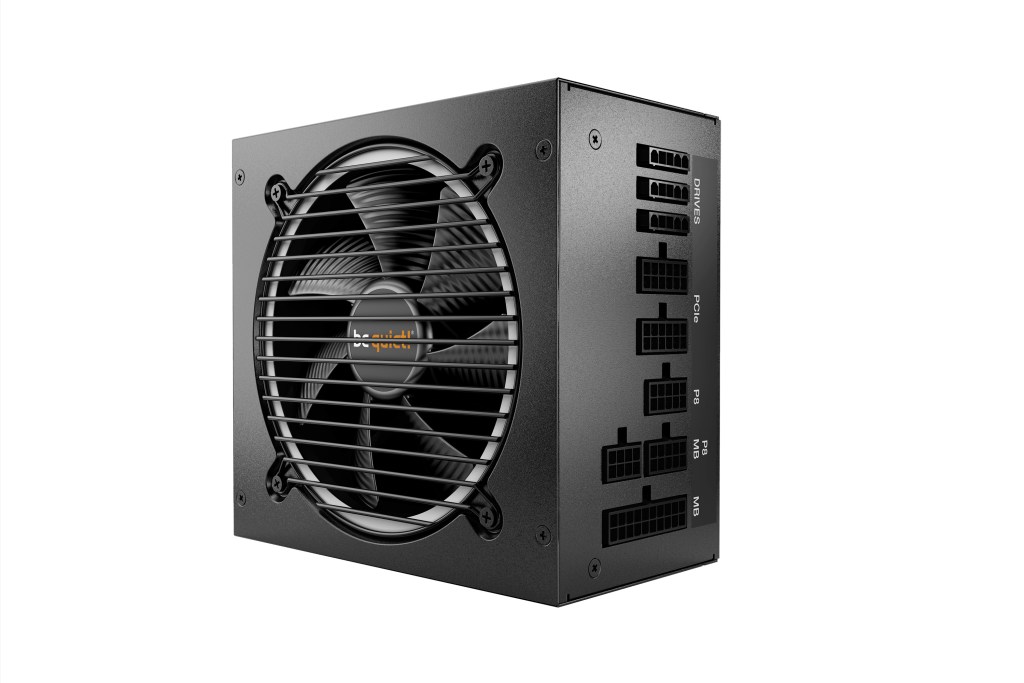 be quiet! Pure Power 11 FM 750W PSU – $115
If you're planning to pick up a GeForce RTX 30 Series GPU this holiday, you're going to need a PSU that offers at least 750 watts of electricity to power this next-gen graphics card. be quiet! offers an excellent modular option in the Pure Power 11 FM — at an affordable price. And like all of the maker's best products, it has a 120mm fan designed to keep things cool and quiet while you work on your Call of Duty KD ratio.
Learn more about the Pure Power 11.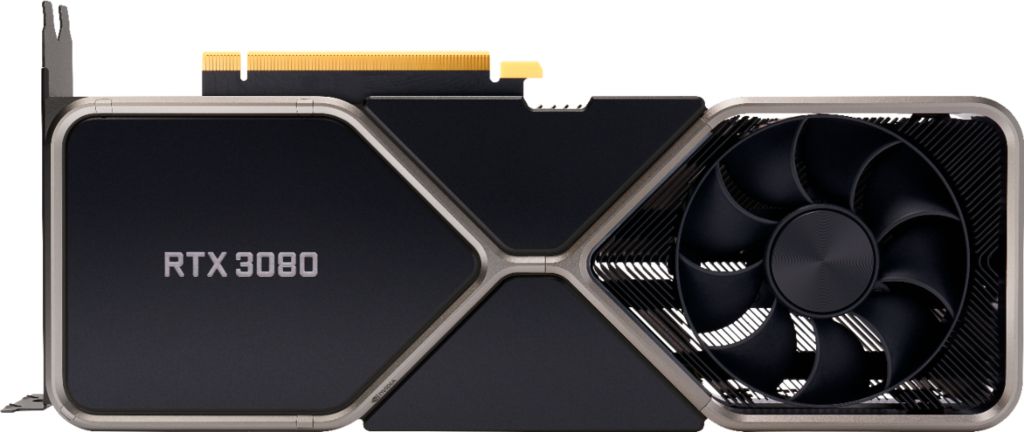 GeForce RTX 30 Series GPUs – $329 and Up
NVIDIA has continued to improve and expand its line of GeForce RTX 30 Series graphics cards over the past year. Assuming you can find one in stores at a reasonable price, the RTX 3060, 3070, 3080, and 3090 are all top-of-the-line options to upgrade your rig this holiday. A RTX 30 Series GPU will offer seriously enhanced graphical performance, and you should expect three-figure frame rates in even the most demanding titles as well as 4K resolutions, with the RTX 3090 already looking ahead at an 8K future.
How is this possible? Well, it comes down to the new NVIDIA Ampere architecture. It has 2nd generation Ray Tracing Cores, new streaming multiprocessors, and lightning fast G6X memory to push performance to the limit. It also has 3rd generation Tensor Cores, and these are worth highlighting, as they're the secret to one of the RTX 30 Series' trump cards: DLSS (Deep Learning Super Sampling). Using the dedicated AI processing Tensor Cores, the RTX 30 Series unleashes the power of artificial intelligence to produce higher resolution graphics without the same rendering overhead. The result? Smoother gameplay that still stuns visually in supported games – like Call of Duty: Vanguard, Fortnite, Minecraft, Hideo Kojima's epic Death Stranding, and many more.
Shop GeForce RTX 30 Series GPUs.
GeForce RTX 30 Laptops – $849 and Up
Ray tracing is a feature so graphically revolutionary that NVIDIA named a whole series of GPUs after it. And after a big impact in the desktop gaming PC space, NVIDIA next turned to laptops. RTX 20 series laptops brought a whole new world of power to PC gamers who no longer had to choose between portability and power.
Now NVIDIA has brought its Ampere architecture powered GeForce RTX 30 Laptop GPUs to the masses, and the results are as impressive as you'd expect from technology which the company describes as its "biggest generational leap ever." 
There's more to it than just pretty lighting effects, though: RTX 30 Series laptops pump up the frame rates and reduce the volume, all while delivering up to twice the power efficiency of the previous generation – something that's pretty darn important for gaming laptops. Best of all, there's an RTX 30 laptop for every budget!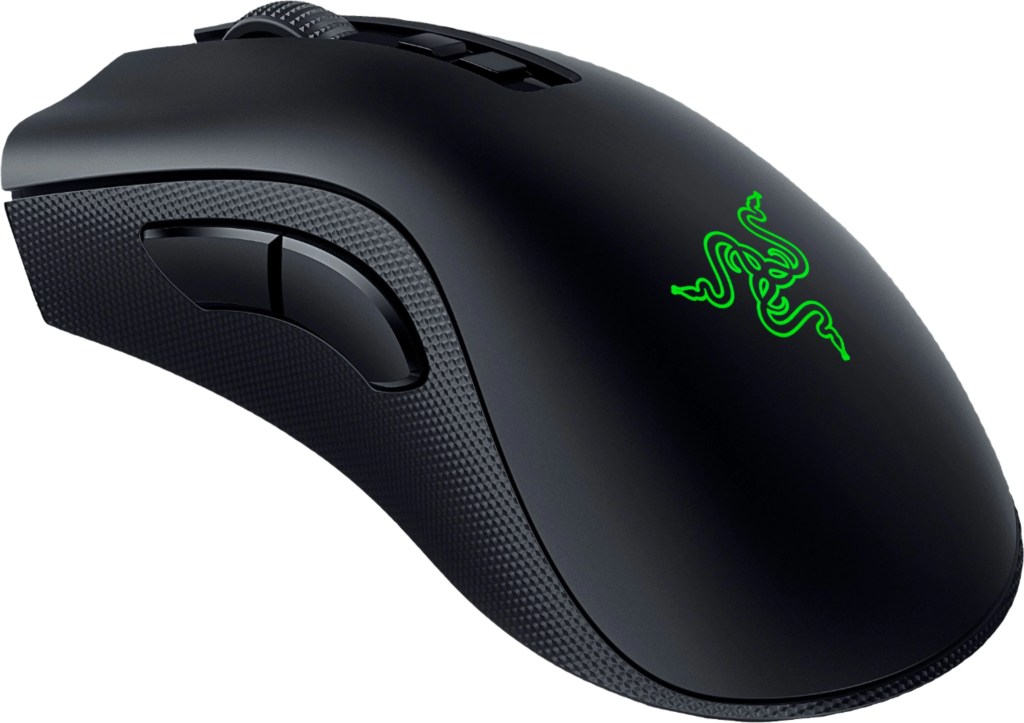 Razer DeathAdder V2 Gaming Mouse – $35
For PC gamers, few things are more important than having the right mouse for the job, whether they're playing Call of Duty: Warzone or Age of Empires IV. That's why we recommend the slick Razer DeathAdder V2, which is built with accuracy, speed, and customization in mind. Not only does it have a 20K+ DPI optical sensor that reduces cursor drift, but it also has special mouse switches that register button presses at the speed of light. It also has eight programmable buttons perfect for macros as well as customizable RGB lighting.
Buy the Razer DeathAdder V2 gaming mouse on Amazon.
Corsair K100 RGB Mechanical Gaming Keyboard – $180
There's nothing better than a mechanical gaming keyboard with keys that click just right, tons of customization options, and durable design. That perfectly describes the Corsair K100, which has key switches with lightning fast input and 1.0mm actuation distance, dedicated macro keys, and a multi-function control wheel for everything from switching up the keyboard's lightning to media jogging.
Buy the Corsair K100 gaming keyboard on Amazon.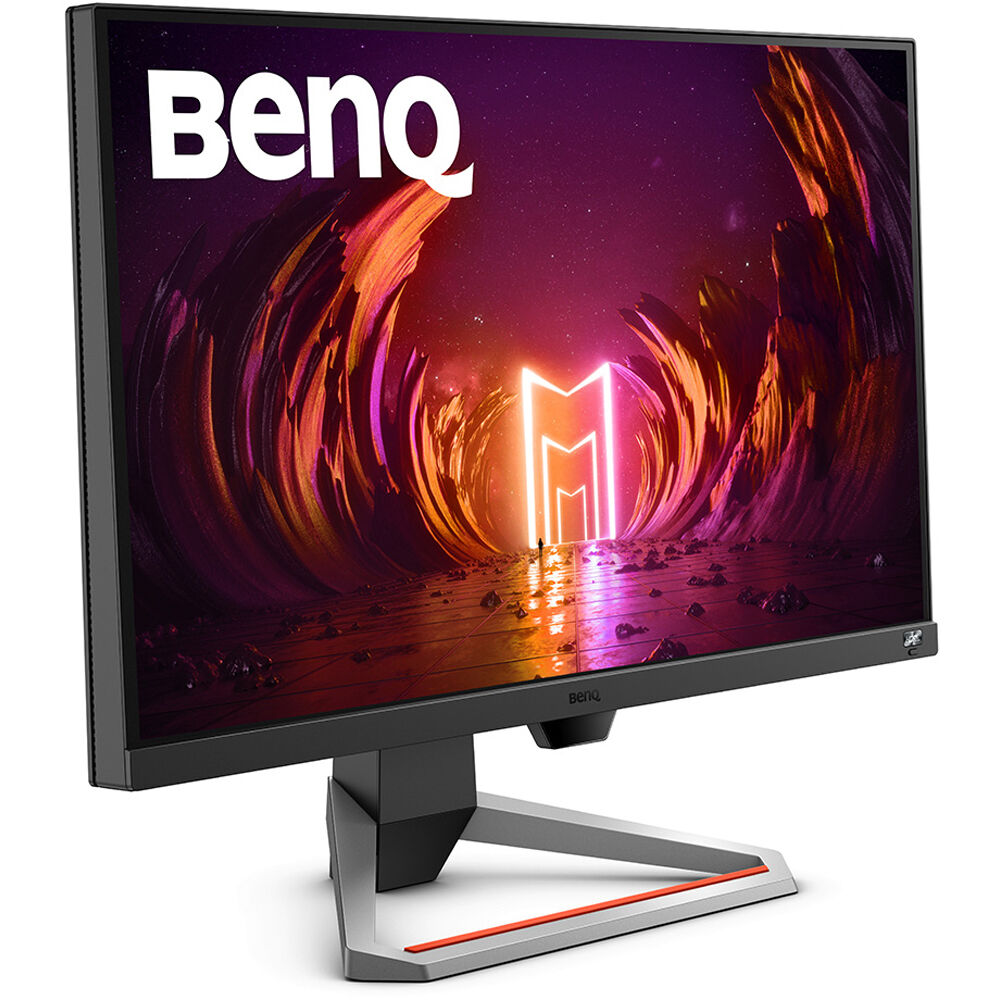 BenQ MOBIUZ EX2710 27″ 144Hz Gaming Monitor – $270
When it comes to PC gaming, beautiful resolution is great, but a high framerate is better. The BenQ MOBIUZ offers up to 144 frames per second, optimal for 120 fps-enabled shooters and any other modern games you want to throw at this monitor. As a bonus, it's also compatible with the PlayStation 5 and Xbox Series X at 1080p and up to 120 frames per second.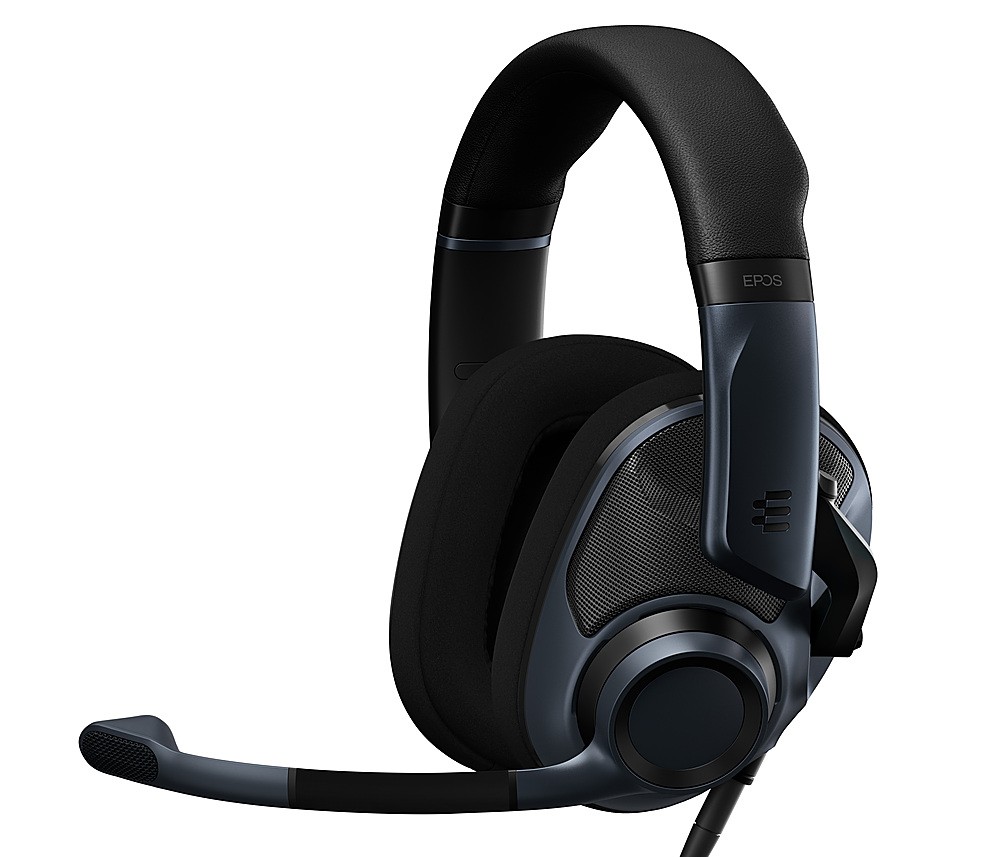 EPOS H6Pro Gaming Headset – $179
We recommended an EPOS gaming headset last year and we have to do it again in 2021. It's just hard not to love the sleek design of these headsets as well as how intuitive they are to use. The H6Pro comes with a few new features, including an open acoustic design for more realistic in-game audio and a less bulky boom arm that's also detachable. Best of all, you can use it for PC gaming as well as Xbox and PlayStation consoles.
Buy the EPOS H6Pro gaming headset on Amazon.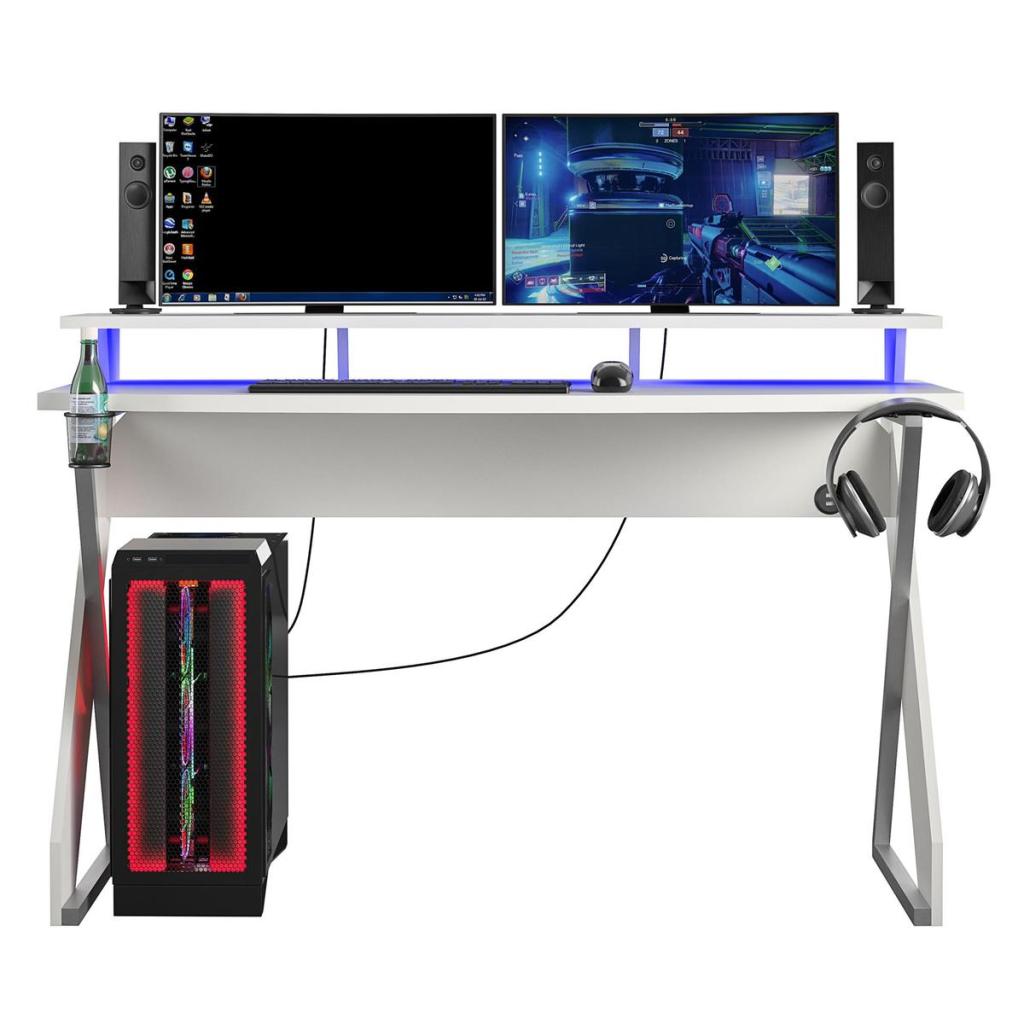 NTENSE XTreme Riser Gaming Desk – $260
So you got your dream PC build, the perfect monitor, and an awesome keyboard and mouse setup, but you still need a place to set it all up. The NTENSE XTreme Rise gaming desk is the perfect solution for gamers who also want something that looks professional for work. The desk not only offers two levels for all your equipment — with enough space for a dual monitor setup, which everyone should have in 2021 — but also a cup holder and a hook for your headset. It also has two built-in USB ports so that you can charge your devices while you play/work.
Buy the NTENSE XTreme Riser Gaming Desk on Amazon.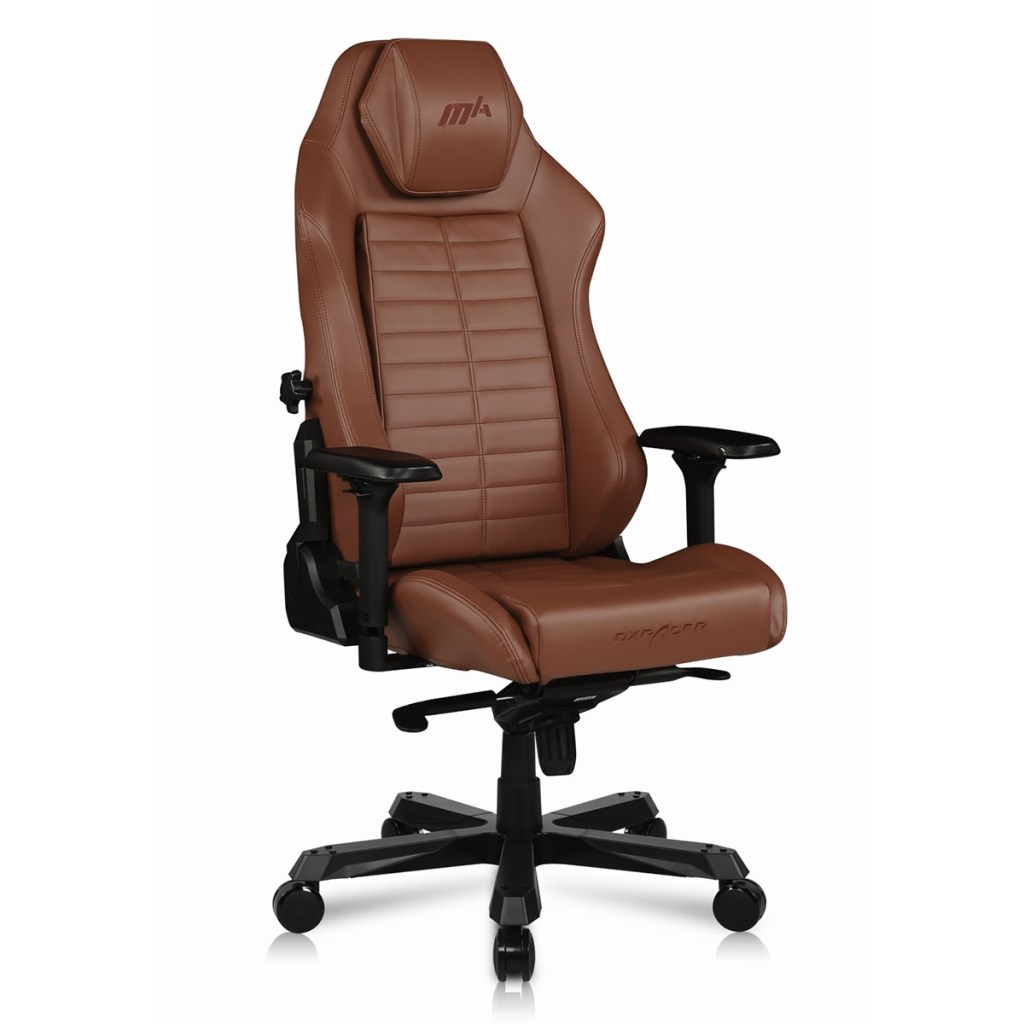 DXRacer MASTER Gaming Chair – $519
So you have an excellent PC and a great gaming desk to go with it, but you still need a comfy chair that's also stylish enough for Zoom calls with your work colleagues. That's the very essence of the DXRacer MASTER, which forgoes the more flamboyant design of traditional gaming chairs for something a bit more subtle and serious. But you'll still find all the features that make gaming chairs the perfect solution for people who have to sit at desks for hours at a time, such as a rail-mounted headrest and built-in lumbar support.
AndaSeat Kaiser 2 Gaming Chair – $350
If it's a more traditional chair you're looking for, say hello to our friends at AndaSeat, who make some of the best gaming chairs in the business. The Kaiser 2 is a fully adjustable chair that reclines to up to five different positions so you can game at whatever comfort level you prefer.
Buy the Anda Seat Kaiser 2 gaming chair on Amazon.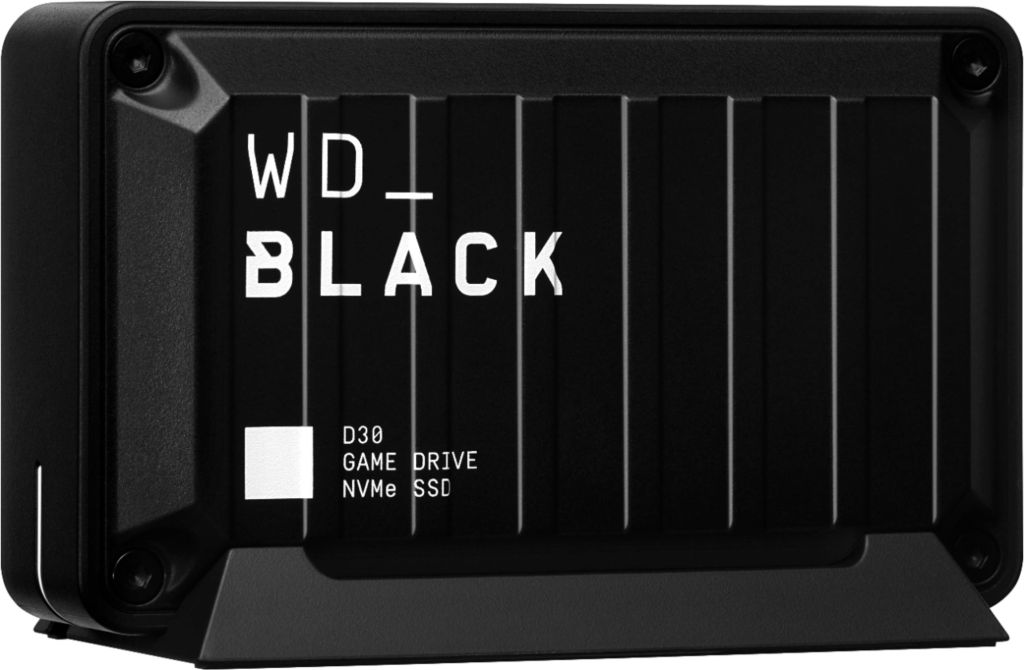 WD_BLACK D30 Game Drive 1 TB SSD – $150
Western Digital really has become the standard for internal and external SSDs. You'll likely need one of the latter if you plan to play any modern games on your PC or consoles since their file sizes tend to be massive these days, weighing in at 100 GBs or more. If you're looking to expand your games storage, definitely check out the durable WD_BLACK D30, which you can get with 500 GB, 1 TB, or 2 TBs of space. With a 900MB/s read speed, loading up a game from the D30 shouldn't feel like a drag.
Buy the WD_BLACK D30 SSD on Amazon.
Custom PC Magazine Subscription
Are you planning to embark on your first PC build over the holiday? You can check out our all-in-one video guide to how to build a gaming PC. But if you're looking for a resource that goes even more in-depth on the latest components and PC technology, you should really check out Custom PC, which features tons of articles and deep-dives that are sure to grab any PC building enthusiast.
VR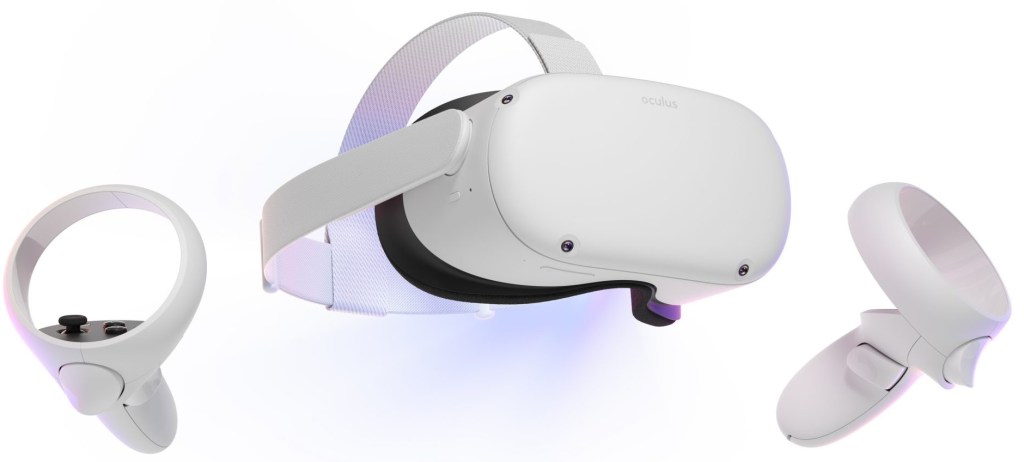 Oculus Quest 2 – $299
The Oculus Quest 2 is the device that should, by all rights, bring virtual reality to the mainstream. It doesn't need external cameras, so setup time is minimal, and it doesn't need an expensive PC to run the games, either. Just download games and apps to the headset, pop it on your head, and away you go.
Of course, if you do have a high-powered PC, you can play amazing titles like Half Life: Alyx with the optional Oculus Link cable, too. And if you want in on Mark Zuckerberg's metaverse future, this is the VR headset you'll want.
Buy the Oculus Quest 2 on Amazon.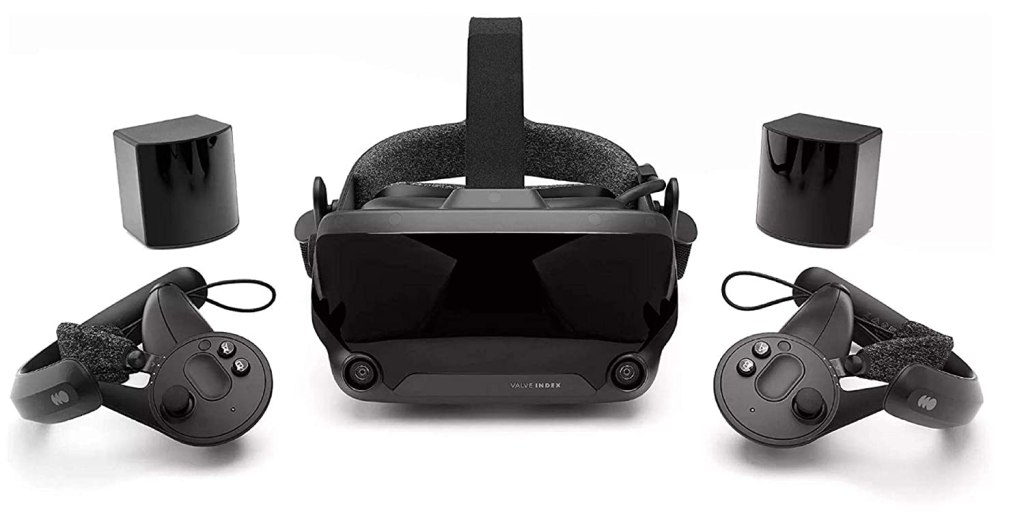 Valve Index – $999
If money is no object, you have the PC grunt to run it, and you can actually get hold of one, then the Valve Index is the virtual reality headset to get this year. It lacks the immediacy of the Oculus Quest 2 and can't run without a PC or the movement tracking base stations, but the room scale experience is second to none with crisp visuals and high refresh rates to really lose yourself in a virtual world. Pair with Half-Life: Alyx. Trust us.
Buy the Valve Index on Amazon.
Phones and Mobile Gaming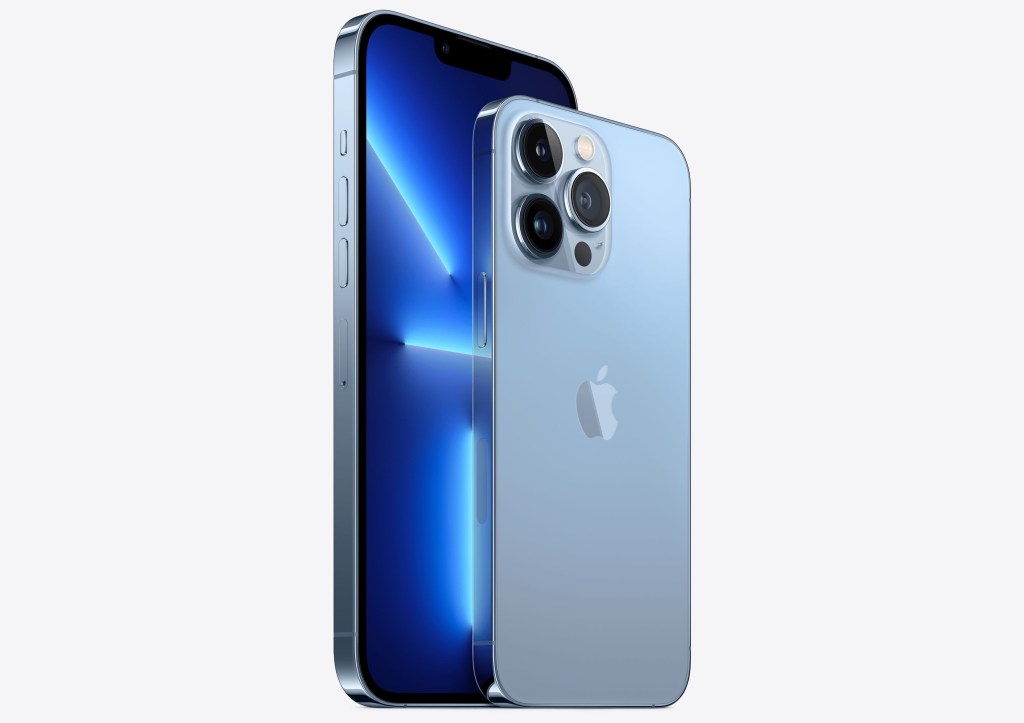 Apple iPhone 13 Pro – $999
Apple lovers know the deal already with the latest iPhone, but if you haven't been converted yet, the biggest new features in the iPhone 13 Pro and Pro Max are the upgraded cameras — including a new low-light performance mode and a cinematic video mode — a brand-new chip for lightning fast operation, improved battery life, and a fresh operating system.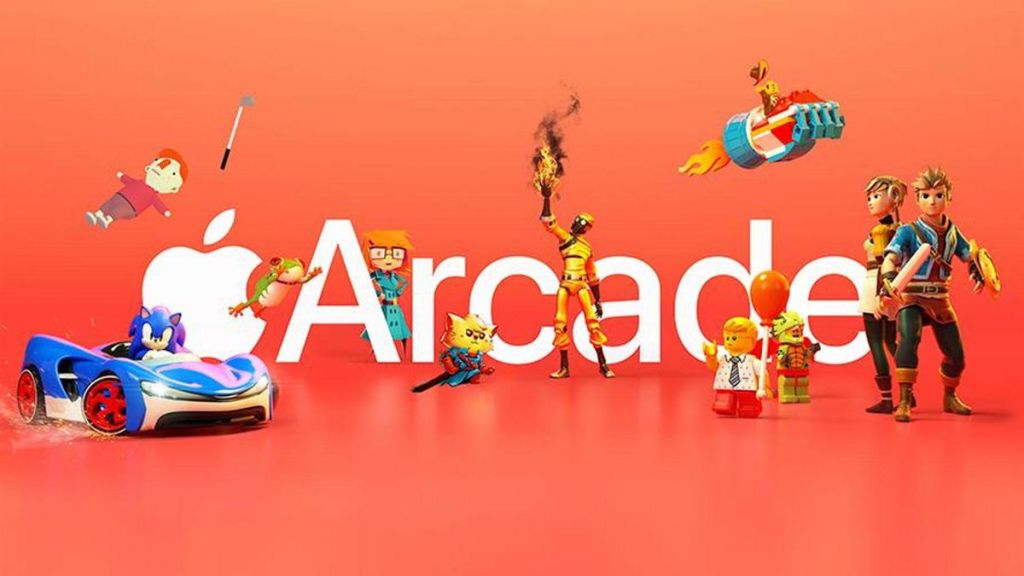 Apple Arcade Subscription – $4/month
Apple Arcade is making mobile gaming easier than ever with an affordable subscription service that gives you access to over 200 curated games. Offerings include NBA 2K22 Arcade Edition, Angry Birds Reloaded, Lego Star Wars Battles, Sonic Racing, Fantasian (from the creator of Final Fantasy), and a remake of The Oregon Trail. And you can try them all now with a free one-month trial.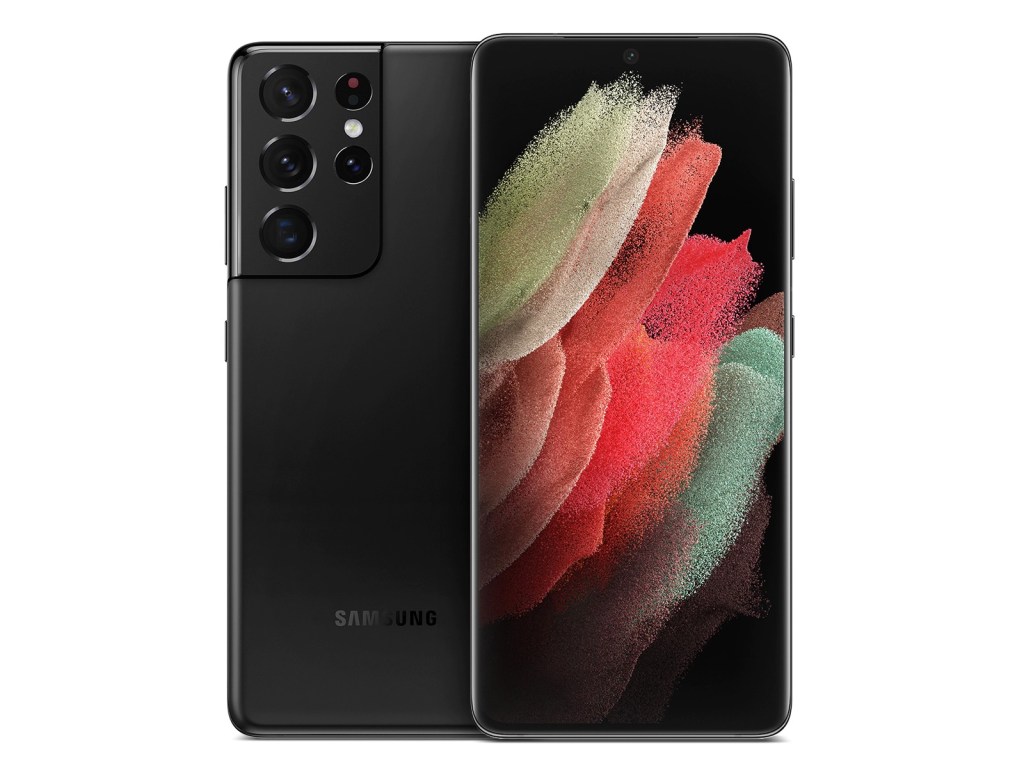 Samsung Galaxy S21 Ultra 5G – $1100
The iPhone's main competitor has dished out its best phone yet. The Samsung Galaxy S21 Ultra 5G features the maker's most powerful camera, which allows you to record 8K video, has an 100X zoom mode, and plenty of other neat tools. Battery life has been improved so you can capture video and photos for hours before giving it a charge.
Buy the Samsung Galaxy S21 Ultra 5G on Amazon.
Google Pixel 6 Pro – $899
Google's Pixel smartphone line has long existed as a mid-tier option for users who don't want to spend $1000 on a new iPhone as well as those who use Google's other services and want all those tools integrated into their mobile experience. While the Google Pixel 6 and Pixel 6 Pro still come ready-made for the Google app user, these phones make the jump to the premium space (and the price hike reflects that).
Unlike past Pixel phones, these have been built around Google's new proprietary chip for faster performance. They also come equipped with better cameras; impressive new camera tools, like the Magic Eraser that allows you to erase photo bombers from your pictures; and new power options, such as Battery Share, which lets you charge other wireless charging-enabled phones.
Buy the Google Pixel 6 Pro on Amazon.

Razer Kishi Mobile Game Controller – $45
Whether you're playing a mobile game on Apple Arcade, playing on an emulator on Android, or streaming something through Xbox Game Pass or NVIDIA GeForce Now, the experience is best with a mobile game controller. There's no controller better (or more convenient) than the Razer Kishi, which basically turns your Android or Apple phone into a handheld console. On top of the ergonomic shape for maximum comfort, this accessory also has a USB-C charging port so you can charge your phone while playing. Convenient!
Buy the Razer Kishi mobile game controller on Amazon.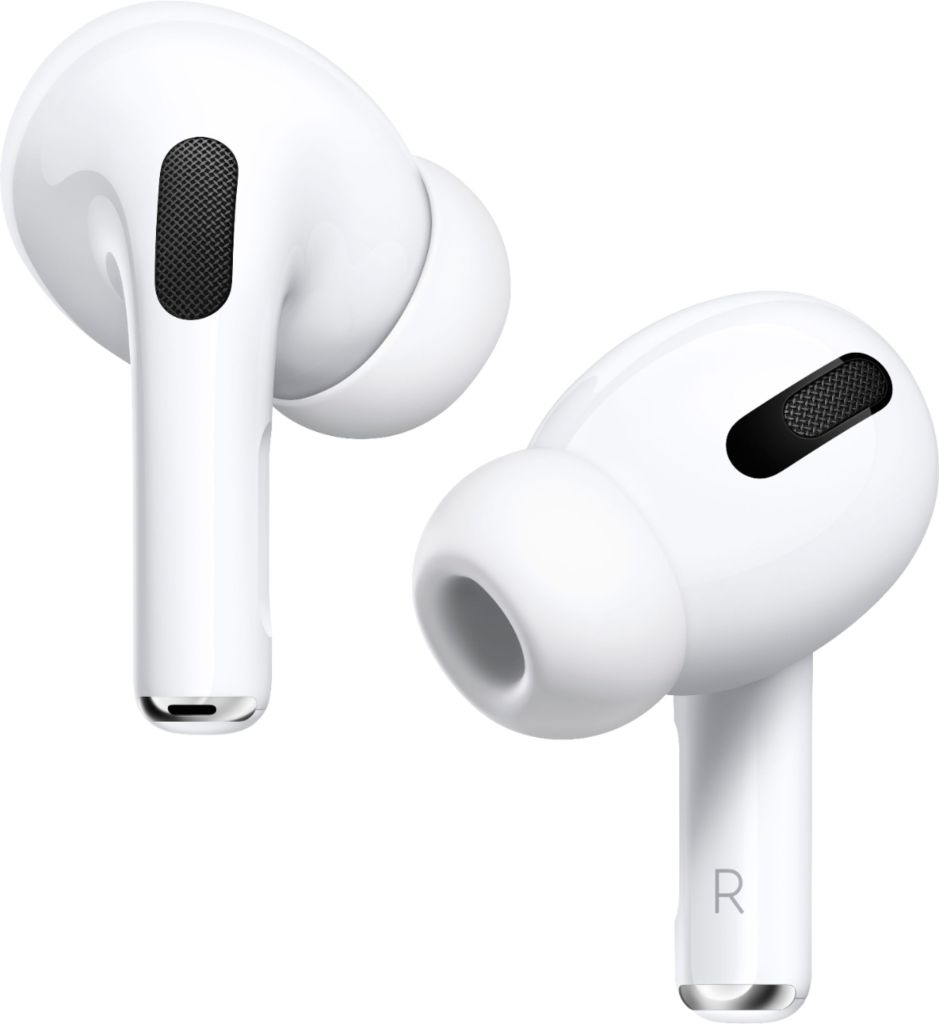 Apple AirPods Pro – $200
There's one big reason you see so many people using AirPods these days: they absolutely rule. And the AirPods Pro are the best iteration of these headphones yet. On top of their comfortable design and excellent audio quality, they also feature active noise canceling so that you can play games, watch videos, or take calls with the built-in microphone in even the noisiest environments.
Live Streaming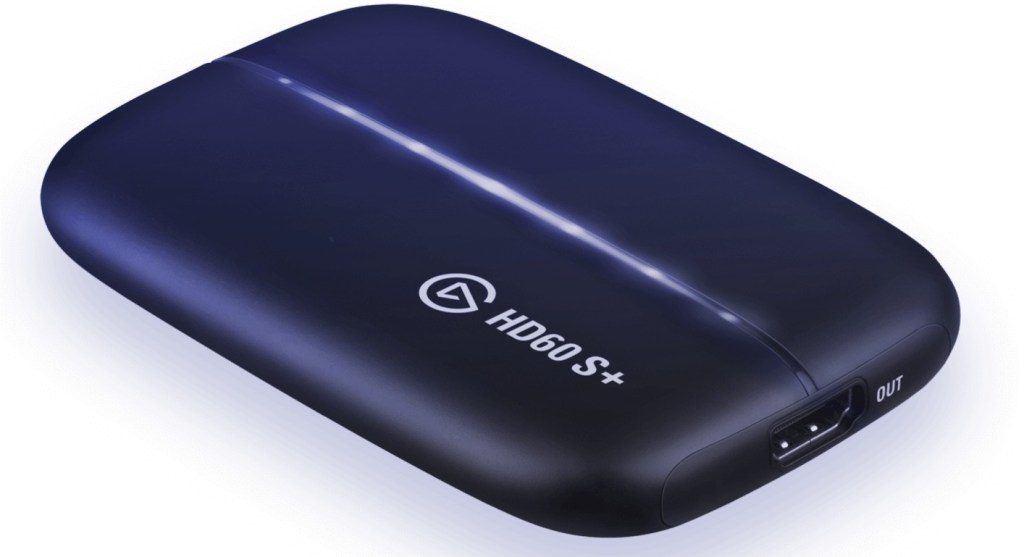 Elgato HD60 S+ Capture Card – $150
If you're a streamer who games on a console or gaming PC, you'll need a capture card to send the footage to your streaming PC. The Elgato HD60 S+ is the gold standard of external game capture cards (unless you need the $400 4K model, of course), providing smooth, low latency 1080p 60 fps gameplay with HDR for your editing pleasure. Sure, it's pricey, but your Twitch fans deserve the best, right?
Buy the Elgato HD60 S+ Capture Card on Amazon.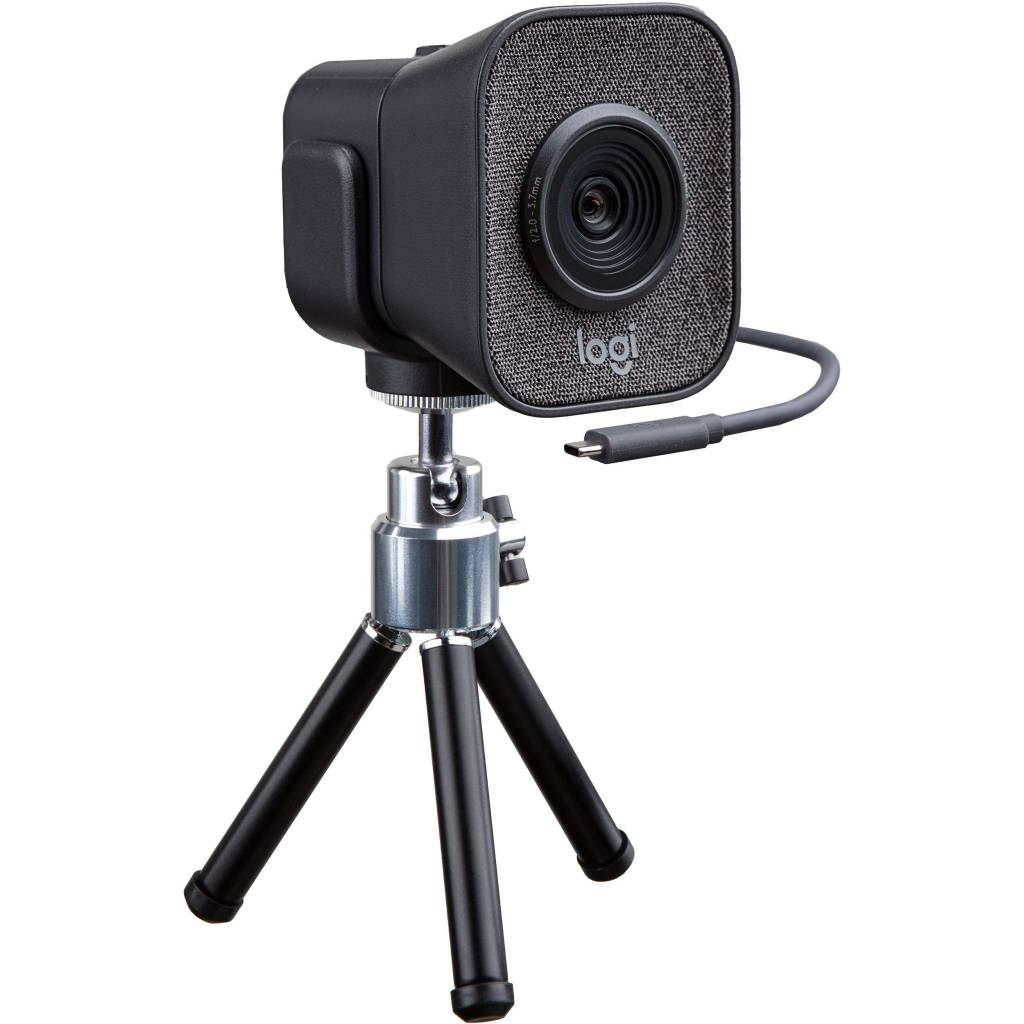 Logitech StreamCam – $130
Not all webcams are created equal, especially if you plan to stream your games. Fortunately, the Logitech StreamCam is a solution aimed squarely at streamers, with plenty of features that'll come in handy when mid broadcast. Its smart auto-focus and exposure mean you won't need to constantly adjust things, and this webcam is also ideal for those who want to maintain a solid 60 frames per second for their HD footage.
Buy the Logitech StreamCam on Amazon.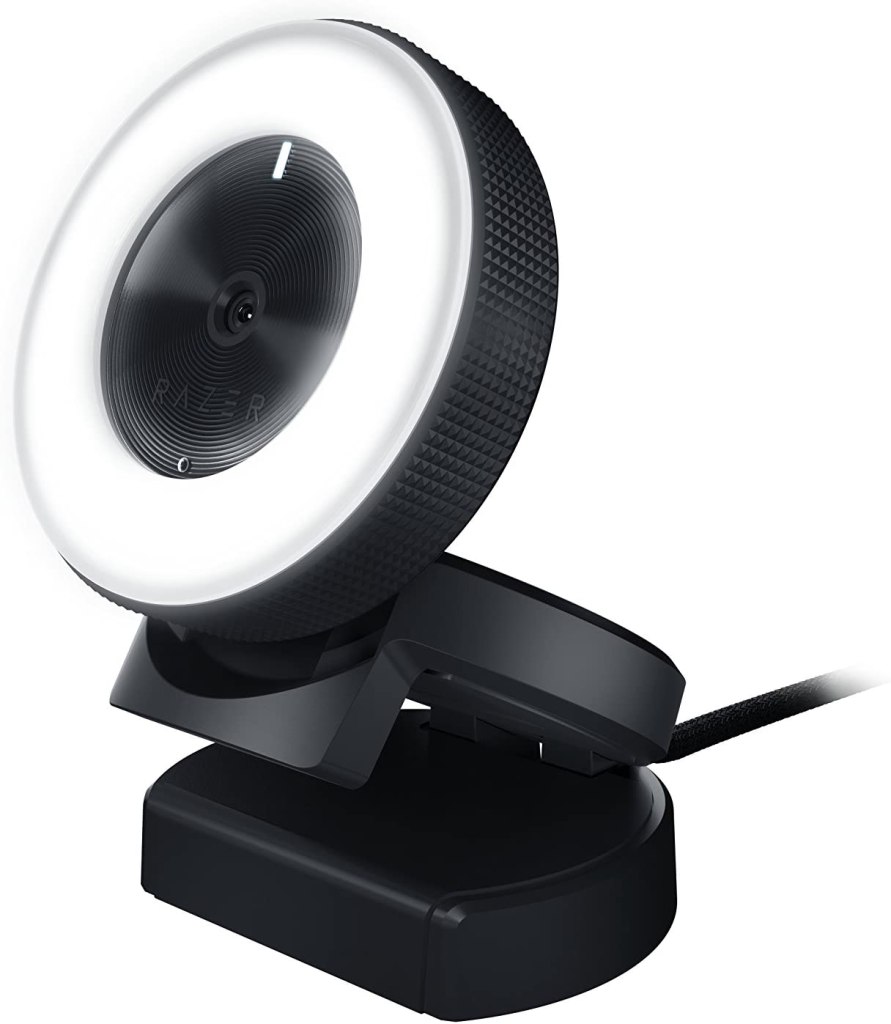 Razer Kiyo Streaming Webcam – $70
Even the best streaming cams need good lighting to make you really pop on Twitch or YouTube. You could buy a ring light or LED panel lights to brighten the scene — or you can get the Razer Kiyo, which comes with a built-in ring light for a fast, affordable solution. It's also very compact. Simply clip it to the top of your monitor and get streaming!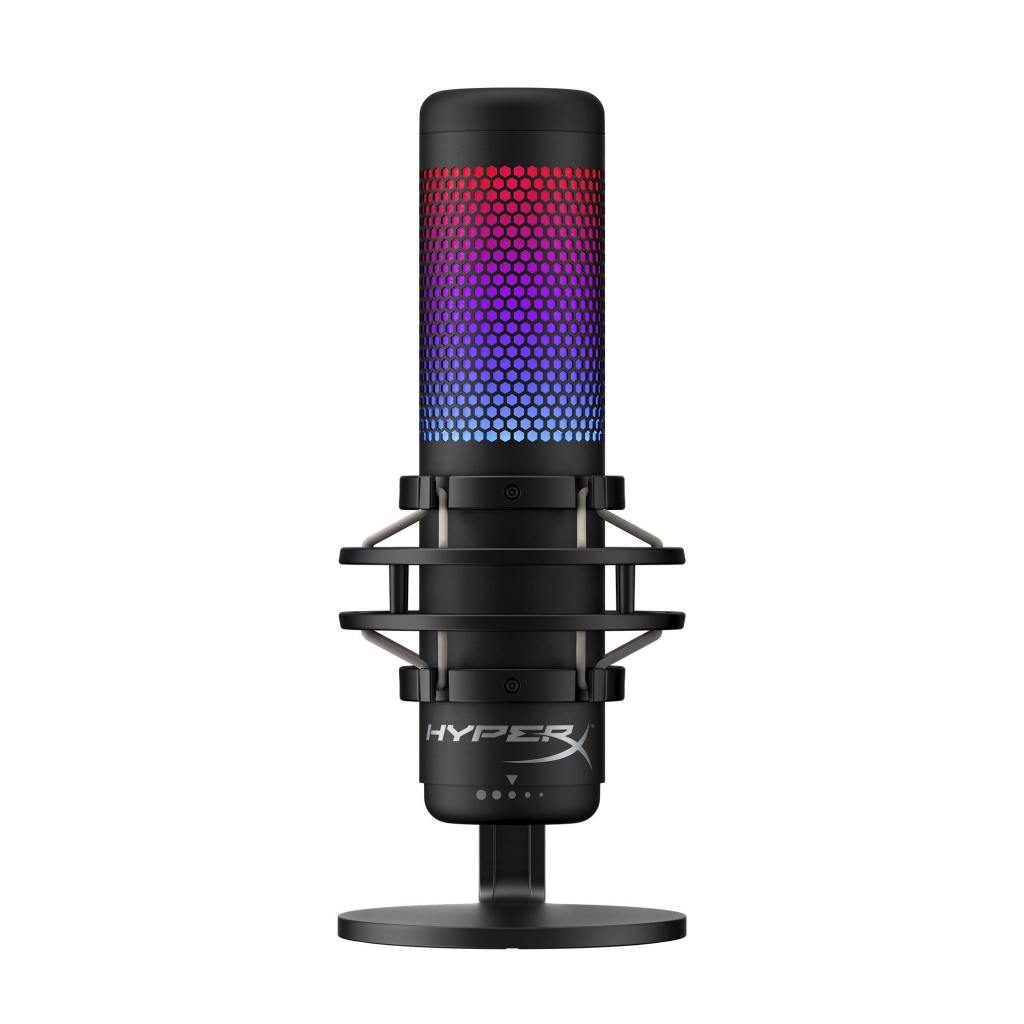 HyperX QuadCast S Mic – $200
If you spend any time on Twitch, you've likely seen streamers using the HyperX QuadCast S Mic, which has quickly become the go-to streaming microphone solution. While it certainly boasts excellent audio quality and customizable controls, the thing your fans will likely notice the most is the mic's RGB lighting. This is definitely the best option if you want something flashy on screen.
Buy the Hyper X QuadCast S mic here.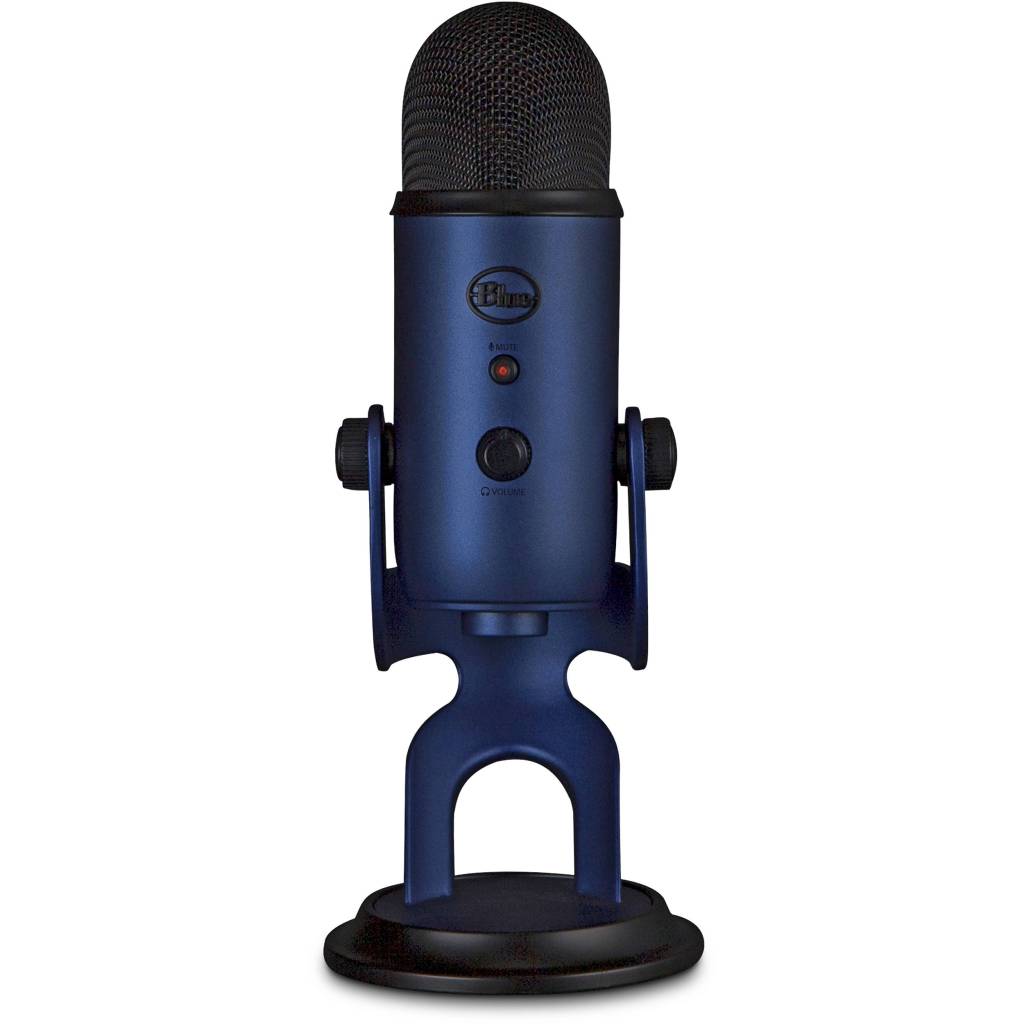 Blue Yeti Mic – $100
Now, if you want something a little more subtle for streaming (or starting your own podcast), you can't go wrong with the Blue Yeti USB mic, a great plug-in and go option if you're a beginner or just want a microphone that's reliable and sounds great.
Buy the Blue Yeti Mic on Amazon.
Lifestyle and Cord-cutting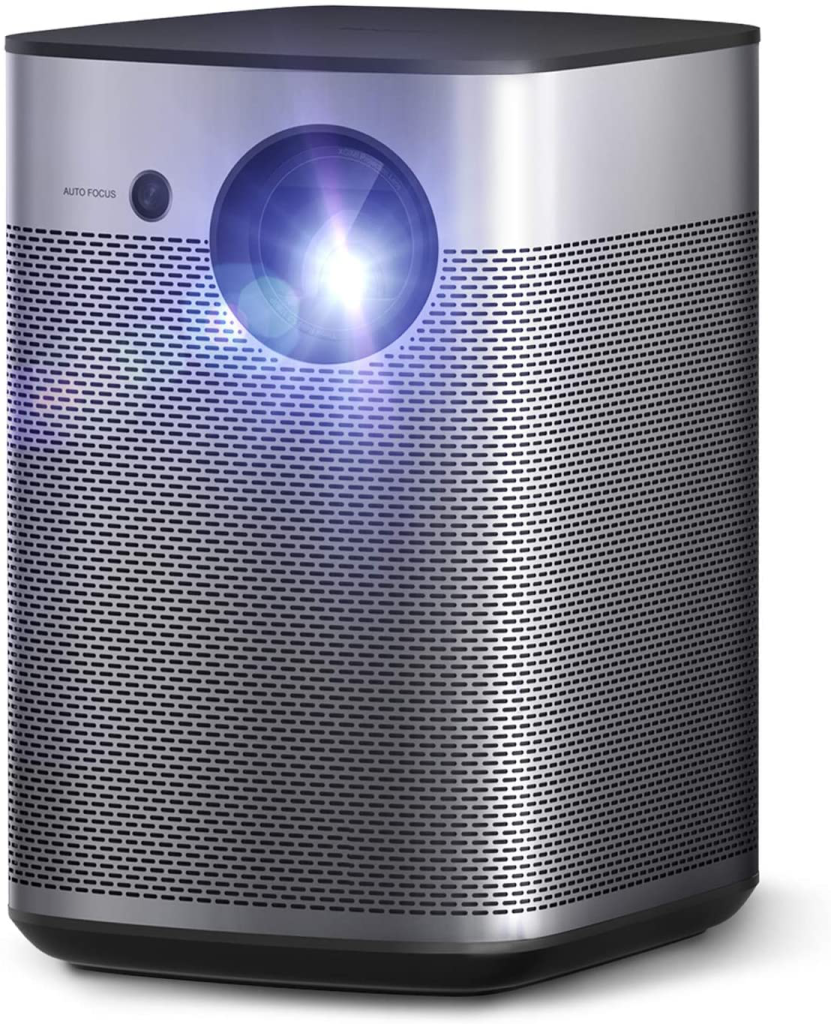 XGIMI Halo True 1080p Portable Projector – $799
Want to turn your living room wall into a giant screen or watch a movie in your backyard? The XGIMI Halo True delivers one of the best portable projector experiences, but at a steep price. Still, if you can shell out the dough, you get clear 1080p resolution, access to all your favorite streaming apps, built-in speakers, and even a built-in battery that can last up to two hours without charge. This is perfect for turning your next camping trip into movie night.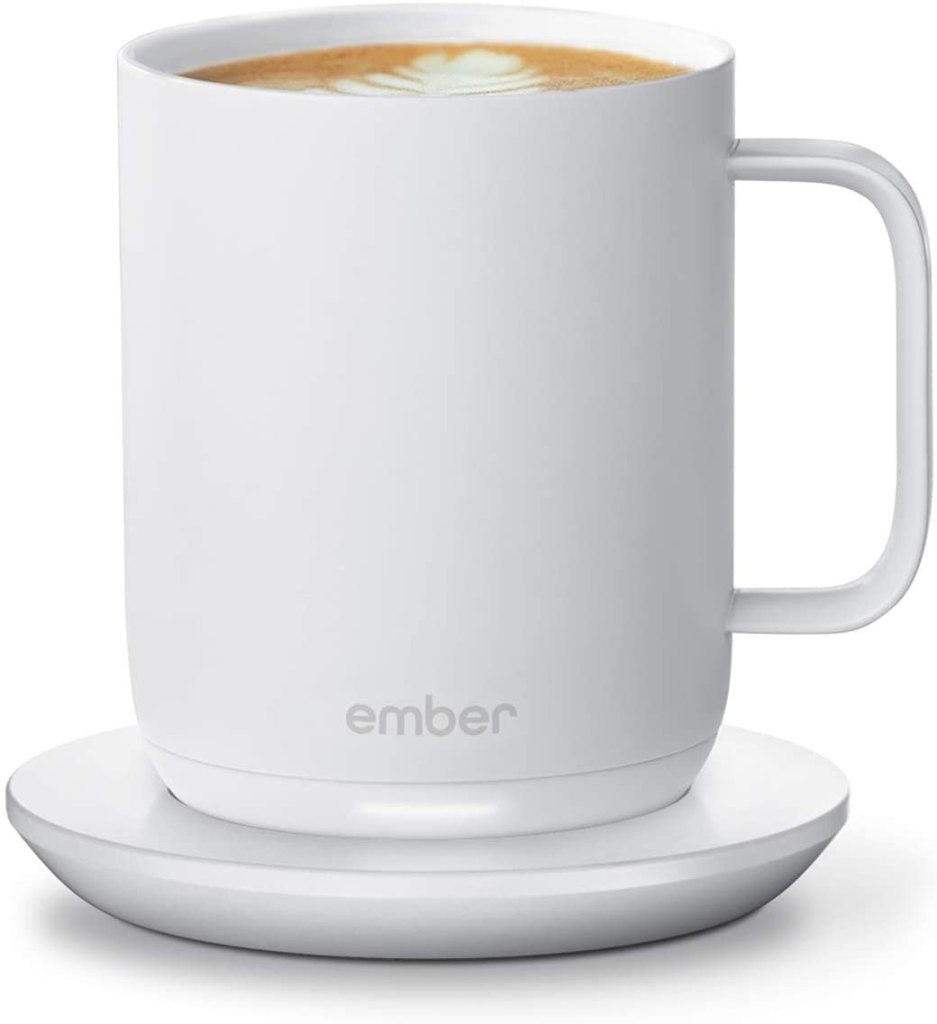 Ember Smart Mug 2 – $140
Yes, even something as simple as a cup of coffee can be enhanced by technology. Ember is a Bluetooth mug which connects to an app, keeping your drink at the ideal temperature from the first sip to the last. Cleverly, it charges wirelessly when sat on the included plate, so you don't need to endure the embarrassment of asking where your mug's USB lead has gone.
Buy the Ember Smart Mug on Amazon.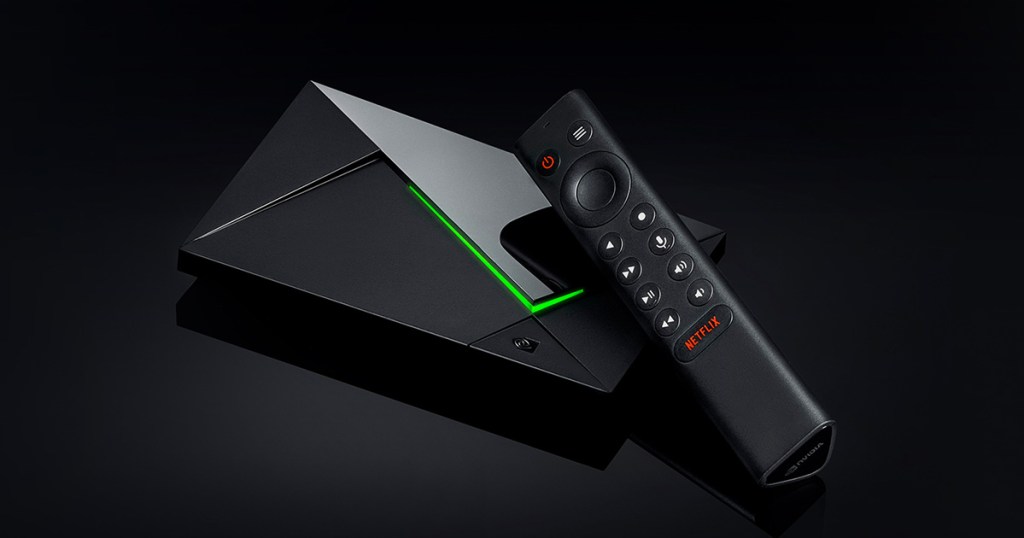 NVIDIA Shield TV Pro – $200
Sure, you can get a Roku or Amazon Fire TV if you simply want to stream shows and movies, but for the best gaming experience on a streaming box, you need to get the NVIDIA Shield TV Pro. Not only can you plug in a Bluetooth game controller to the box but you can access NVIDIA's GeForce Now service to play some of the best PC titles over the cloud. And since it runs Android TV, you can also access Google Stadia and Xbox Game Pass on the device. Like I said, this is the gamer's streaming box.