Products You May Like
Sapphic romances and a dual-timeline future adventure have December 2021's top young adult books spanning tropes and timelines. Your fate is to check out this month's picks.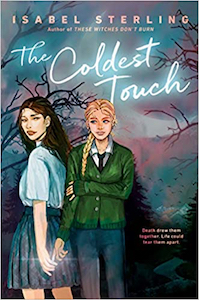 The Coldest Touch by Isabel Sterling
Type: Novel
Publisher: Razorbill
Release date: Dec. 7
Den of Geek says: We are here for powerful young women whose relationship depends on protecting one another, but who also have to struggle with the dark flipside of their powers and their symbiotic bond.
Publisher's summary: From the author of These Witches Don't Burn comes another paranormal romance for fans of Richelle Mead and Stephenie Meyer.
Elise Beaumont is cursed. With every touch, she experiences exactly how her loved ones will die. And after her brother's death—a death she predicted but was unable to prevent—Elise is desperate to get rid of her terrible gift, no matter the cost.
Claire Montgomery also has a unique relationship with death, mostly because she's already dead. Technically, anyway. Claire is a vampire, and she's been assigned by the Veil to help Elise master her rare Death Oracle powers.
At first, Elise is reluctant to work with a vampire, but when she predicts a teacher's imminent murder, she's determined to stop the violent death, even if it means sacrificing her own future to secure Claire's help.
The trouble is, Claire and Elise aren't the only paranormals in town—a killer is stalking the streets, and Claire can't seem to shake the pull she feels toward Elise, a romance that could upend the Veil's mission. But as Elise and Claire grow closer, Elise begins to wonder—can she really trust someone tasked with securing her loyalty? Someone who could so easily kill her? Someone who might hold the key to unraveling her brother's mysterious death?
Buy The Coldest Touch by Isabel Sterling.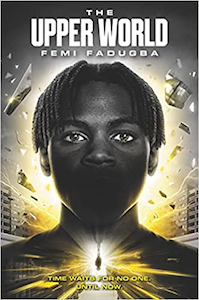 The Upper World by Femi Fadugba
Type: Novel
Publisher: HarperTeen
Release date: Dec. 7
Den of Geek says: Daniel Kaluuya is set to star in the film adaptation of British-Nigerian writer Femi Fadugba's exciting debut—here's your chance to read before you watch!
Publisher's summary: If you had the chance to change your future, would you take it?
Perfect for fans of Neal Shusterman and Jason Reynolds, this powerhouse, mind-bending YA debut follows two teens, a generation apart, whose fates collide across time—and outside of it.
Today
During arguably the worst week of Esso's life, an accident knocks him into an incredible world—a place beyond space or time, where he can see glimpses of the past and future. But if what he sees there is true, he might not have much longer to live, unless he can use his new gift to change the course of history.
Tomorrow
Rhia's past is filled with questions, none of which she expects a new physics tutor to answer. But Dr. Esso's not here to help Rhia. He's here because he needs her help—to unravel a tragedy that happened fifteen years ago. One that holds the key not only to Rhia's past, but to a future worth fighting for.
Buy The Upper World by Femi Fadugba.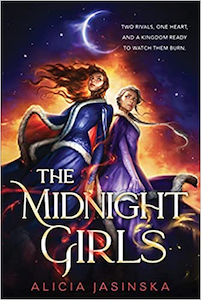 The Midnight Girls by Alicia Jasinska
Type: Novel
Publisher: Sourcebooks Fire
Release date: Dec. 28
Den of Geek says: With the seasonally appropriate setting of a wintry carnival, this fantasy looks to upend the typical YA love triangle by having a prince's two witchy admirers recognize something dark and familiar in one another instead.
Publisher's summary: In a snow-cloaked kingdom, two wicked rivals secretly compete for the pure heart of a prince, only to discover they might be falling for each other.
Karnawał season is a time for mischief and revelry. For the next few weeks, all will be wintry balls, glittery disguises, and nightly torch-lit sleigh-parties.
Unbeknownst to the merrymakers, two uninvited girls join the fun. Zosia and Marynka are drawn to each other the moment they meet, until they discover they're rivals, who both have their sights set on the prince's heart. If one consumes a pure heart, she'll gain immeasurable power. Marynka plans to bring the prince's back to her patron in order to prove herself. While Zosia is determined to take his heart and its power for her own.
Their ambition turns into a magical contest with both girls vying to keep the prince out of the other's grasp, even as their attraction to one another grows. But their attempts on his life draws the attention of the city that would die for him, and suddenly their escalating rivalry might cost them not just their love for each other, but both their lives.
Perfect for fans of:
The Wicked Deep and A Curse So Dark and Lonely
Witchy tales
Dark fantasy fiction
LGBTQ books
Enemies to lovers romance