Products You May Like
The highly anticipated prequel series, 1923 debuts Sunday, Dec. 18, giving the insatiable Yellowstone audience a new generation of the first family of Montana to meet.
Set 40 years after the events of the smash hit limited series, 1883, we join the growing Dutton clan struggling to survive drought, lawlessness, and a clash between those trying to whittle out a patch of land for themselves. This all takes place under the shadow of Montana's great depression, heightening the tension and the battle to build an empire in impossible times. Worst of all, to anyone familiar with the modern-day Yellowstone, the Duttons have to contend with all this during the era of prohibition. 
With an absolutely stellar cast including legends of the screen, recent tv icons and exciting up-and-coming young actors, let's break down what to expect from the cast and their characters.
Harrison Ford as Jacob Dutton 
In 1883, we stood behind the steadfast James Dutton (Tim McGraw) who set the tone as to the strength and resolve these Duttons would show for generations to come. With James' passing, his beloved wife Margaret (Faith Hill) wrote a letter to his brother, Jacob (Ford). Jacob comes to be the new patriarchal figure of the family, taking in James and Margaret's two boys, John and Spencer, and the family's interests. Much like his ancestors, Jacob also plays a massive part in his community, as not only is the Yellowstone empire being carved into the Montana mountains, but he is Commissioner of the Livestock Agency, a mantle that would be a family legacy. 
Where you've seen Ford before: 
Truly no one should require a reminder of where they've seen Harrison Ford. The Academy Award-nominated actor has been an icon of nearly everyone's childhood ranging from Star Wars to Indiana Jones. Though Ford has appeared in television before, even appearing in another TV-Western in Gunsmoke early in his career, taking the co-lead of a show of this magnitude is something new to the established actor. 
Helen Mirren as Cara Dutton 
Cara is wife to Jacob, surrogate mother to Spencer and John, and side-by-side with Ford, she brings a balance to the Yellowstone ranch in order to keep the family intact, and the empire thriving. Cara is the first Dutton woman we see who was not born in America, and with the Irish-born character, she brings the resolve and survival instinct not only familiar to those immigrating to America at the turn of the 20th century, but the fortitude audiences have come to expect from Dutton women.
Where you've seen Mirren before:
Dame Helen Mirren has been a star of stage and screen for decades. Her Academy Award winning role as "Queen Elizabeth" in The Queen is indelibly burned into the minds of audiences, but she is no stranger to pop-culture as well, having starred in the Red series of films, and even making an appearance in Hobbs & Shaw, which bears repeating for the sheer joyful obscurity of that fact. 
Brandon Sklenar as Spencer Dutton
Yellowstone fans have already met Spencer in a brief flashback during Yellowstone season 4, played by young actor Charlie Srover. We saw Spencer, the youngest son of James and Margaret along with brother John and his father speaking to the first nations people who visited the land the Duttons took to build the Yellowstone ranch. In 1923, we see Spencer as a much darker and broken man, as most Dutton men tend to become. 
A veteran of World War one, Spencer is trying to escape his demons by hunting literal monsters. Spencer is the first Dutton we see abroad, as he is living a nomadic lifestyle as a hired-hunter in the dark corners of Africa. 
Where you've seen Sklenar before:
Sklenar has quickly become one of those aforementioned "up-and-comers" as in the past three years alone, he has had featured roles in Vice, Westworld and Paramount's mini-series The Offer.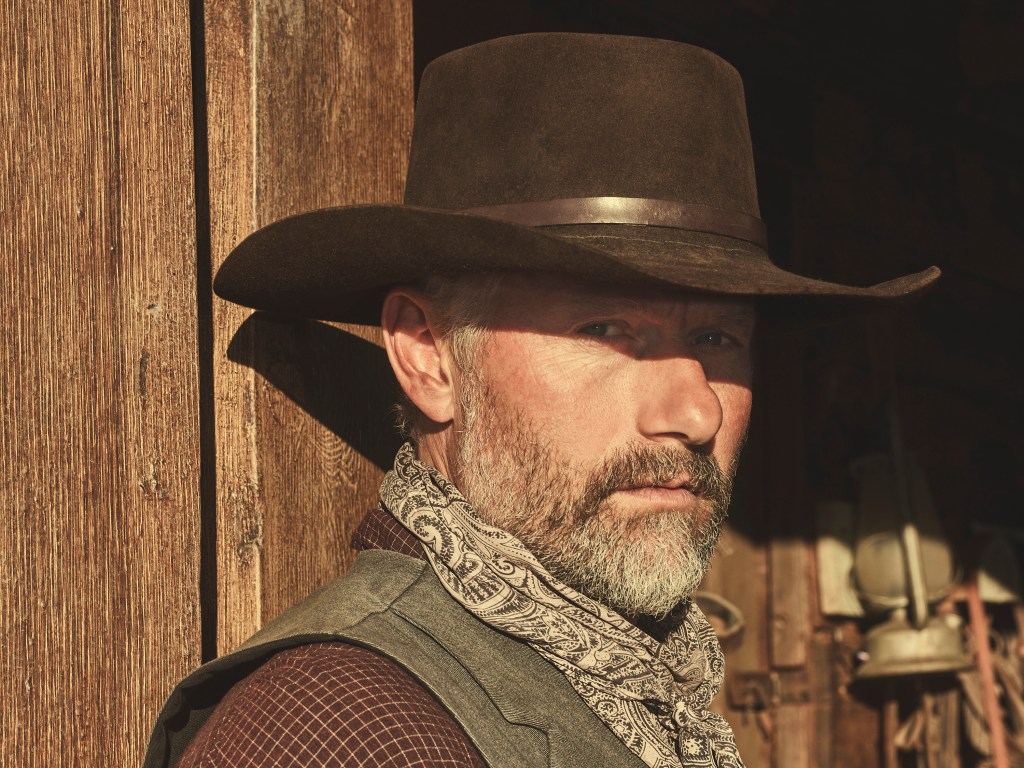 James Badge Dale as John Dutton Sr.
John Dutton in the Yellowstone universe is a name synonymous with power and wise stoicism, and here audiences will get to know the original John. 
In 1883, John was just a wee lad, played by the adorable Audie Rick. With 40 years of a tough life behind him, John in 1923 is the right-hand-man to his uncle Jacob, and senior member of the ranch team. This is an opportunity to see John in his prime, and no doubt establish what it is to be a part of our favorite TV family. In a bit of dramatic irony, we know that he will one day inherit the ranch, and his offspring eventually lead to Kevin Coster's John decades from the 1923 era. 
Where you've seen Dale before:
Dale is coming off Starz's crime-drama, Hightown, which lasted two seasons. In popular culture, Dale is perhaps most recognizable from his role in the MCU as "Savin" – henchman to the rather forgettable "Mandarin" played by Guy Pierce in Iron Man 3. Dale is no stranger to large productions, however, having appeared in The Grey, World War Z, and The Departed.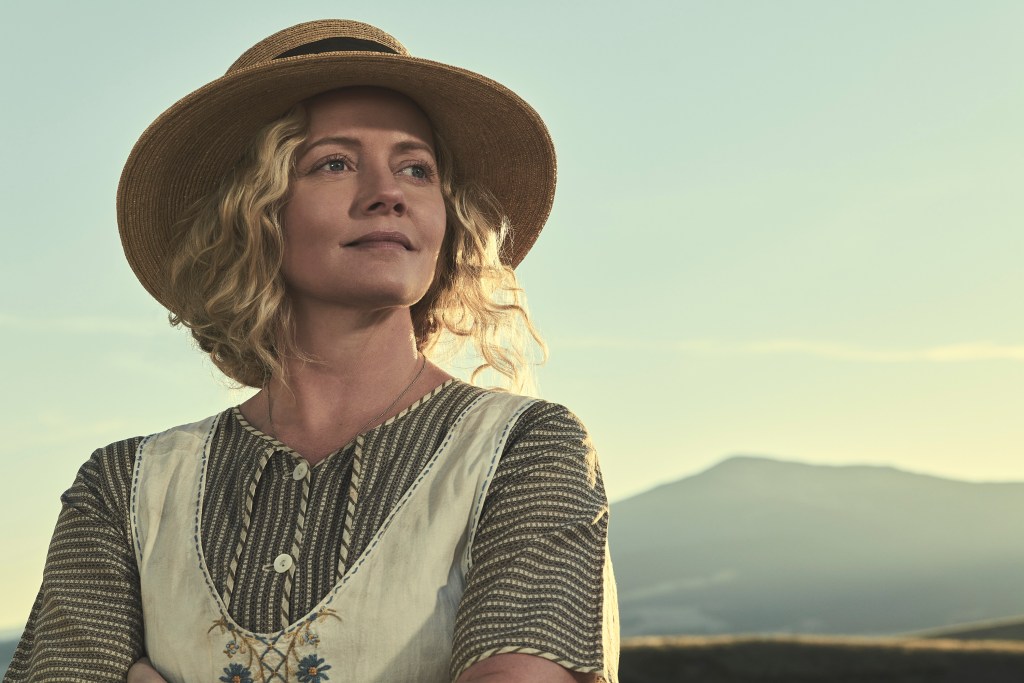 Marley Shelton as Emma Dutton 
Emma is described as "the dutiful wife of John Dutton Sr and mother of Jack Dutton." Emma promises to be a realist, a pragmatist and partner in terms of keeping the family together and the empire running, working side-by-side with her aunt-in-law, Cara. Her appearance in the show is interesting because audiences will get to see how two different generations of Dutton wives coexist, and how they undoubtedly run things within the family.
Where you've seen Shelton before:
Shelton has worked with filmmaking legends Robert Rodriguez, Quentin Tarantino, and Oliver Stone, but chances are audiences will recognize her from her role as Judy Hicks from the past three Scream films.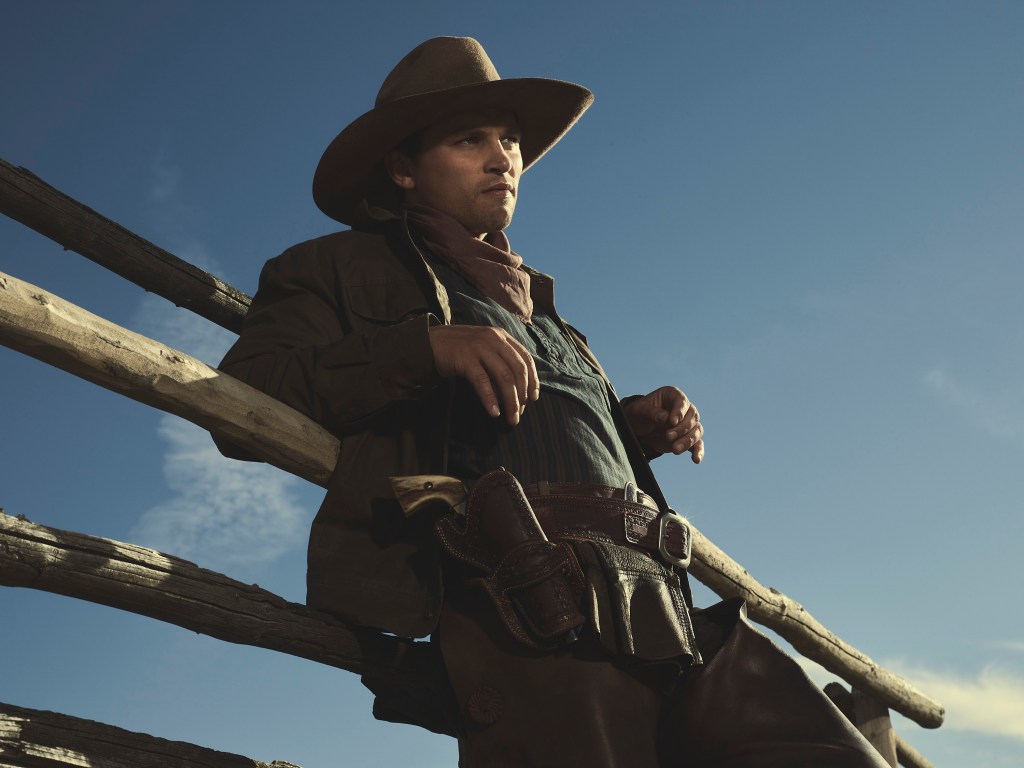 Darren Mann as Jack Dutton 
We know that the Duttons have begun to thrive at least a little in this generation of the family, as we meet the youthful and high-spirited Jack, son to John and Emma, and eventual grandfather to Kevin Costner's John Dutton. 
Jack represents the hope within the family that is often lost in the decades they have spent looking to carve their future, and looks to balance his life as a rancher, and soon-to-be husband.
Where you've seen Mann before:
Mann had an extended stint in TNT's family crime drama Animal Kingdom and has been recently seen in Netflix's Chilling Adventures of Sabrina as Luke Chalfant.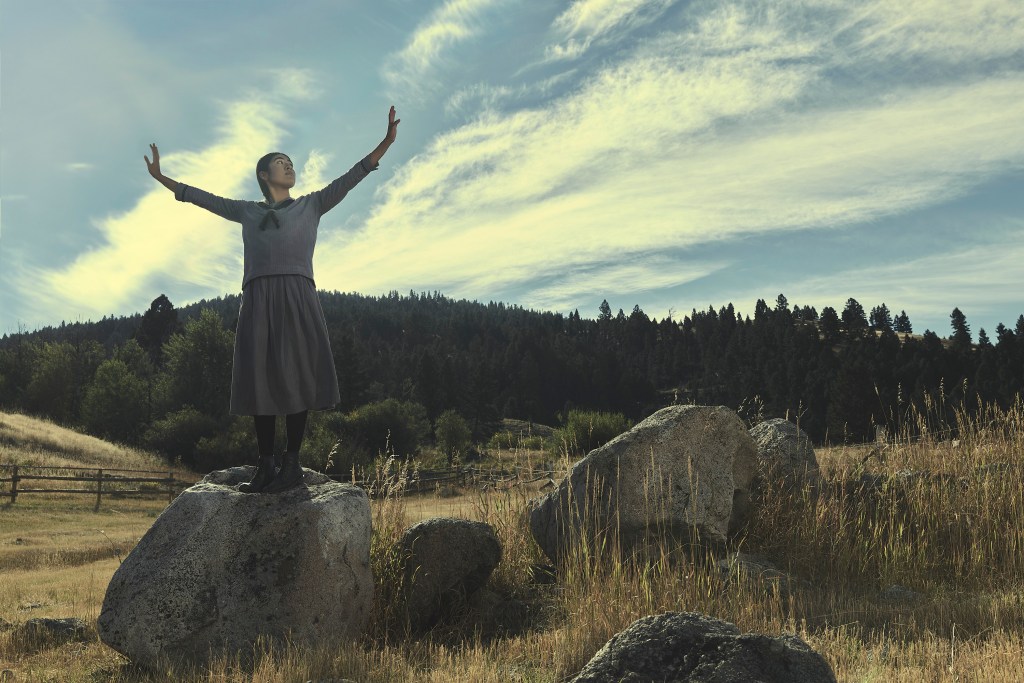 Aminah Nieves as Teonna Rainwater
The trailer revealed that Nieves is playing what can be assumed is an ancestor to Yellowstone's Thomas Rainwater (Gil Birmingham) but she represents so much more than that. 
In one of 1923's most topical and important stories, Teonna is one of the thousands of First Nations children stolen from their families and forced to go to a Residential school. Her story of struggle against the forced indoctrination, abuse and white-washing of First Nations' culture represents a long history of Taylor Sheridan's efforts to bring these all-too-forgotten stories to the forefront of pop culture and the world in general. 
Where you've seen Nieves before:
Nieves is a talented young actor with only a few credits to her name. In the past two years she has appeared in smaller films such as Blueberry and the indie-horror film V/H/S/99. 
Jerome Flynn as Banner Creighton
Creighton is a Scottish born immigrant who isn't afraid to stand up to Livestock Commissioner Jacob Dutton, and that means breaking the code of the land on more than one occasion. His character is set to be a major thorn in the side of the Duttons, as the sheep-farmer fights for his survival, the survival of his flock and for the respect he feels he does not get from Jacob. 
Where you've seen Flynn before:
Flynn has been one of the most memorable character actors of the last decade, in some of the most memorable television programs in that time. Audiences may remember him from his appearance in Black Mirror, or his recurring role in Ripper Street, or more than likely, as the fan-favorite rogue "Bronn" in Game of Thrones. 
Timothy Dalton as Donald Whitfield
Whitfield appears to be in partnership with Creigton to take the Duttons down. Perhaps a contemporary to the family, Whitfield is an Englishman of wealth and means who has also come to America to begin his empire. He begins with acquiring a neighboring ranch to Yellowstone, but within the trailer is heard saying he wants "the whole valley." With two powerful forces looking to carve out most of Montana for themselves, Dalton's role will undoubtedly be an older version of the contemporary antagonists we've come to know on Yellowstone – people who come up against the Duttons to try and take a piece of their ranch, and never succeed. 
Where you've seen Dalton before:
Dalton is perhaps best known for his run as the iconic 007, James Bond in the late '80s, but the actor has had a renaissance of his career in a collection of eclectic and memorable television shows such as the superb Penny Dreadful and the insanity of DC's Doom Patrol.