Products You May Like
What a tumultuous time it is to be a fan of DC TV and movies. Aside from the fact that the DCEU was a mass of chaotic energy almost from the word go, there's also been the ongoing confusion about the multiversal aspects: the multiple Batmen and Jokers, the fact that the TV shows have nothing to do with the movies, the fact that entire movies (sorry, Batgirl) simply ceased to exist and were banished to limbo after they had already wrapped, never to be seen by mortal eyes.
And then there have been the rumors (so many rumors), the false starts (Henry Cavill is back as Superman…never mind, no he isn't!), and the closing of longstanding movie and TV legacies as new DC Studios heads James Gunn and Peter Safran begin to lay out their own new vision for their DCU of the future.
Despite all of that, 2023 is a veritable bounty of riches for fans of DC movies and TV shows. Four big screen adventures, plus returning favorites on TV mean that beginning in February, there's likely not a single month without some major DC property on your screens. And then we start getting into the future, with that new DCU starting to kick off. But in the meantime, here's every DC project that we know is coming out for the next four years or so!
THE FLASH SEASON  9
Feb. 8, 2023
After nearly a decade, The Flash will finally cross the finish line. And with that finish line likely comes the end of the "Arrowverse" as we know it. It's been a hell of a run for Barry Allen and Team Flash, but the show (and several of its network-mates on the CW) seemed like they peaked with the Crisis on Infinite Earths crossover (which was teased in the very first episode of The Flash back in 2014. Nevertheless, this show will get a proper sendoff with a 13 episode season, and some fan favorite guest stars, including most importantly, Stephen Amell making a curtain call as Oliver Queen after his final bow in Crisis.
Here's the official synopsis for the new season:
"After defeating the Reverse Flash once and for all, the ninth season of THE FLASH picks up one week later following their epic battle, and Barry Allen (Grant Gustin) and Iris West-Allen (Candice Patton) are reconnecting and growing closer than ever before. But when a deadly group of Rogues descend on Central City led by a powerful new threat, The Flash and his team—Caitlin Snow (Danielle Panabaker), Meta-Empath Cecile Horton (Danielle Nicolet), the light-powered meta Allegra Garcia (Kayla Compton), brilliant tech-nerd Chester P. Runk (Brandon McKnight), and reformed cryogenics thief Mark Blaine (Jon Cor)—must once again defy impossible odds to save the day. But as The Rogues are defeated, a deadly new adversary rises to challenge Barry Allen's heroic legacy. And in their greatest battle yet, Barry and Team Flash will be pushed to their limits, in order to save Central City one last time."
HARLEY QUINN: A VERY PROBLEMATIC VALENTINE'S DAY SPECIAL
Feb. 9,  2023
It's an embarrassment of riches for fans of HBO Max's brilliant Harley Quinn animated series. Or perhaps, based on this title and trailer, it might just be an embarrassment in general. And we wouldn't have it any other way! Here's the official synopsis:
"As Harley goes to obsessive lengths to ensure that her first Valentine's Day with Ivy is the best ever, Bane's efforts to impress an unexpected date go horribly awry. Meanwhile, after an unfortunate online dating encounter, Clayface engages in some self-love."
The thought of Clayface "engaging in self-love" is already haunting our nightmares. We also know that Harley Quinn will get a fourth season on HBO Max, but we don't have a release window just yet. Hopefully that also hits this year, because we can't get enough of this show.
SUPERMAN & LOIS SEASON 3
March 14, 2023
What might be the best of the Arrowverse shows…also kind of revealed at the end of last season that it wasn't exactly part of the Arrowverse after all. But that's not important. What is important is that the best live action interpretation of the Man of Steel's mythos since the days of Christopher Reeve and Margot Kidder is back for its third (and hopefully not final) season. There have been some changes in Smallville though, with a new actor (Michael Bishop) stepping into the role of Jonathan Kent this time around. 
Here's the official synopsis for Superman & Lois season 3:
Season three of SUPERMAN & LOIS opens weeks after Superman's blowout defeat of Ally Allston. Clark (Tyler Hoechlin) and Lois (Elizabeth Tulloch) are now working at the Smallville Gazette together and enjoying small town life. But the Kents' romantic bliss only shines a light on how isolating "the secret" can be, as Chrissy (Sofia Hasmik) struggles to balance a new love interest and her friendship with Lois. However, Lois' own work-life balance is put to the test when an undercover assignment reveals a deadly foe that promises to change the Kent family forever. Superman would move heaven and earth for his family, but with a villain this merciless, even that might not be enough. Meanwhile, the Kent boys find themselves being pulled in opposite directions as Jordan (Alex Garfin) discovers what a superhero-identity really means and Jonathan (Michael Bishop) searches for purpose beyond the football field. Amid all this upheaval, John Henry (Wolé Parks) is haunted by his doppelgänger's past, leading to dangerous consequences for him and Natalie (Tayler Buck). Lana Lang (Emmanuelle Chriqui) and Kyle (Erik Valdez) redefine their family post-separation, while Sarah (Inde Navarrette) explores what the future holds for her and Jordan now that she knows the truth about his powers. Having learned the hard way that no one else can be trusted to work with Superman, General Samuel Lane (Dylan Walsh) reclaims his post at the Department of Defense, only to face his own conflict in working with his grandson, Jordan.
And if you need a refresher/breakdown of some of the stuff that went down in the season two finale, check this out.
GOTHAM KNIGHTS
March 14, 2023
The basic pitch of Gotham Knights sounds like it's from another era of superhero TV: when networks were notoriously shy about putting the actual heroes that a franchise was known for on TV in a recognizable fashion. Kind of like how Smallville came about after a pilot script for a young Bruce Wayne TV show made the rounds and never made it into production. Still, there's some appeal here to seeing characters like Harper Row, Stephanie Brown, and especially Carrie Kelley getting some real live action spotlight. 
Here's the official synopsis:
In GOTHAM KNIGHTS, Batman is dead, and a powder keg has ignited Gotham City without the Dark Knight to protect it. In the wake of Bruce Wayne's murder, his adopted son Turner Hayes (Oscar Morgan) is framed for killing the Caped Crusader, along with the children of some of Batman's enemies: Duela (Olivia Rose Keegan), an unpredictable fighter and skilled thief who was born in Arkham Asylum and abandoned by her father, Harper Row (Fallon Smythe), a streetwise and acerbic engineer who can fix anything, and her brother Cullen Row (Tyler DiChiara), a clever transgender teen who is tired of being polite and agreeable. With the charismatic and hard-charging District Attorney Harvey Dent (Misha Collins) and the GCPD hot on their trail, Turner will rely on allies including his best friend and formidable coder Stephanie Brown (Anna Lore), and unlikely Batman sidekick Carrie Kelley (Navia Robinson). But our Knights will soon learn there is a larger, more nefarious force at work within Gotham City. This team of mismatched fugitives must band together to become its next generation of saviors known as the GOTHAM KNIGHTS.
Will Gotham Knights last given all the uncertainty surrounding the CW's DC shows? Ummmm…
SHAZAM! FURY OF THE GODS
March 17, 2023
2018's Shazam! was one of the most delightful superhero movies of that year, and remains an absolute high point of recent DC movies in general. Which is why we have such high hopes for its sequel, Shazam! Fury of the Gods. This one picks up the story a couple of years after the first film, with Billy Batson (Asher Angel) and his foster family now firmly ensconced in their superheroic roles. But there are some surprises this time around…
Instead of picking up the tease at the end of the first movie about Doctor Sivana teaming up with Mr. Mind, Shazam! Fury of the Gods introduces three new antagonists in the form of the Daughters of Atlas, played by two legends: Helen Mirren, Lucy Liu, and (if her performance in West Side Story is anything to go by) future legend Rachel Zegler! Expect more irreverent fun with Zachary Levi playing the "kid in a superheroic man's body" title character and more cool supernatural and monster designs to add to the film's magical atmosphere from director David F. Sandberg.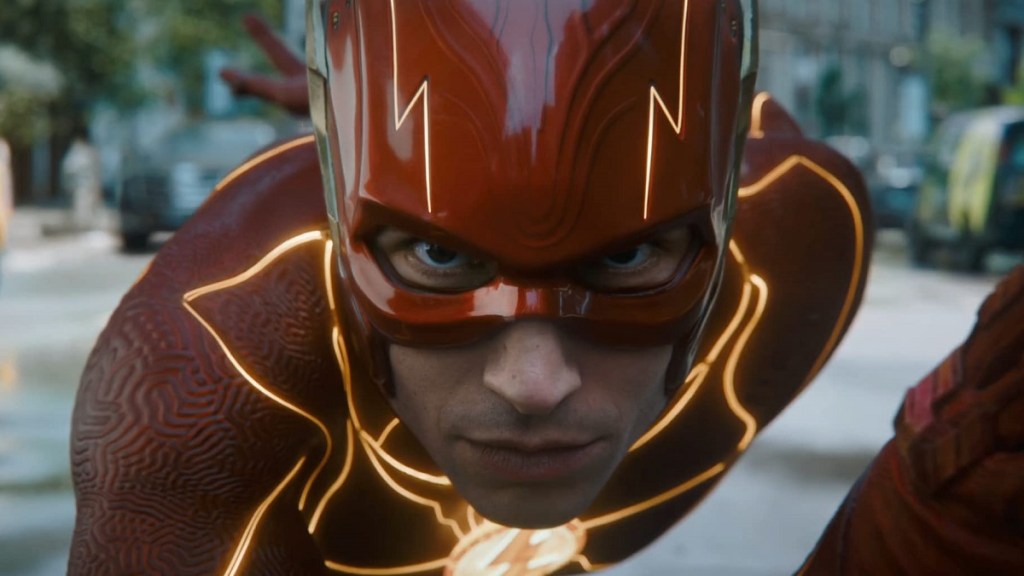 THE FLASH
June 23, 2023
What a long and winding road this movie has had to the big screen. First revealed as part of the early wave of DCEU announcements back in 2015, The Flash movie has seen a parade of writers and directors try to bring the fastest man alive to life. But constantly shifting creative direction and the non-stop distraction of "the Snyderverse" kept The Flash from getting off the starting blocks…and that was before Ezra Miller's disturbing behavior and legal troubles started dominating the headlines.
Nevertheless, The Flash is finally happening, with Andy Muschietti (of Warner Bros.' excellent IT movies) in the director's chair. This film appears to be taking at least a couple of its cues from the Flashpoint story in the comics, in which Barry's attempt to change history instead land him a trip through the DC multiverse. As a result, we're going to see the return of Michael Keaton as Batman, and potentially cameos from Ben Affleck and others. We're also going to see the introduction of Supergirl, played by Sasha Calle.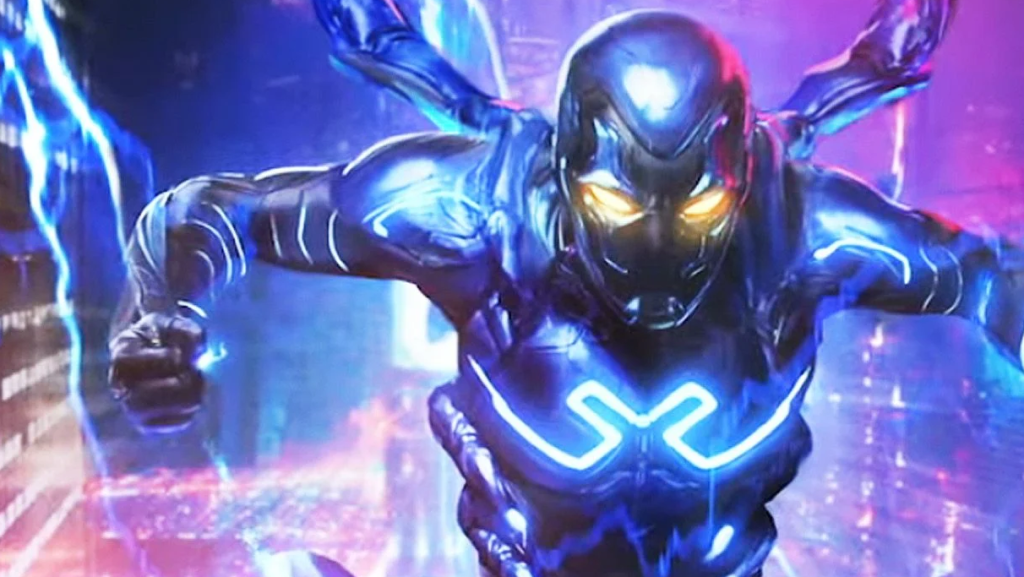 BLUE BEETLE
Aug. 18, 2023
Blue Beetle is finally coming to the big screen! While there have been many Blue Beetles in DC Comics history, the movie focuses on the most recent one, Jaime Reyes, the magical tech powered teenage hero who wields a mysterious scarab that grants him tremendous abilities. Gareth Dunnet-Alcocer (Miss Bala) is writing the script, with Angel Manuel Soto (Charm City Kings) directing. The film stars Xolo Maridueña as Jaime Reyes, Bruna Marquezine, Belissa Escobedo, Susan Sarandon (potentially as someone with deep ties to former Blue Beetle Ted Kord) and What We Do In The Shadows fan-fave Harvey Guillen. We don't know much about the movie itself, but the costume sure looks amazing!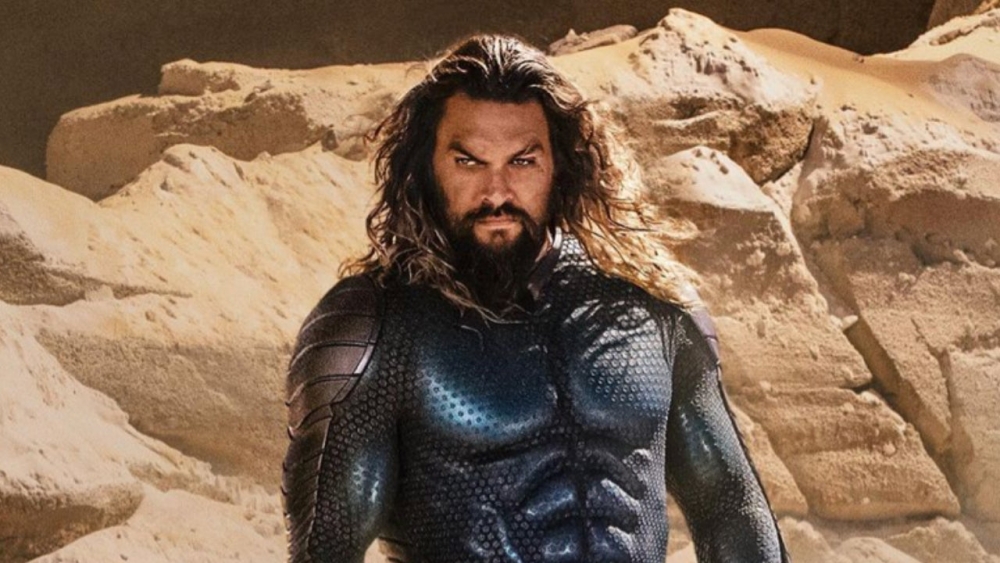 AQUAMAN AND THE LOST KINGDOM
Dec. 25, 2023
Pretty much the entire cast of James Wan's Aquaman is returning for this new adventure, detailing the continuing adventures of Arthur Curry now that he's been crowned the rightful King of Atlantis. We're mostly just looking forward to more of the spectacular, colorful worldbuilding that Wan did so well in the first movie, and the director has even hinted that this one is inspired by cult sci-fi classic Planet of the Vampires. 
There aren't a ton of details out there about this one just yet, either, and this could be the final bow for these actors in these particular roles (that's unconfirmed as of this writing, though). Will we see Jason Momoa as Aquaman again? Or when he returns to the DCU will he be playing a different part entirely?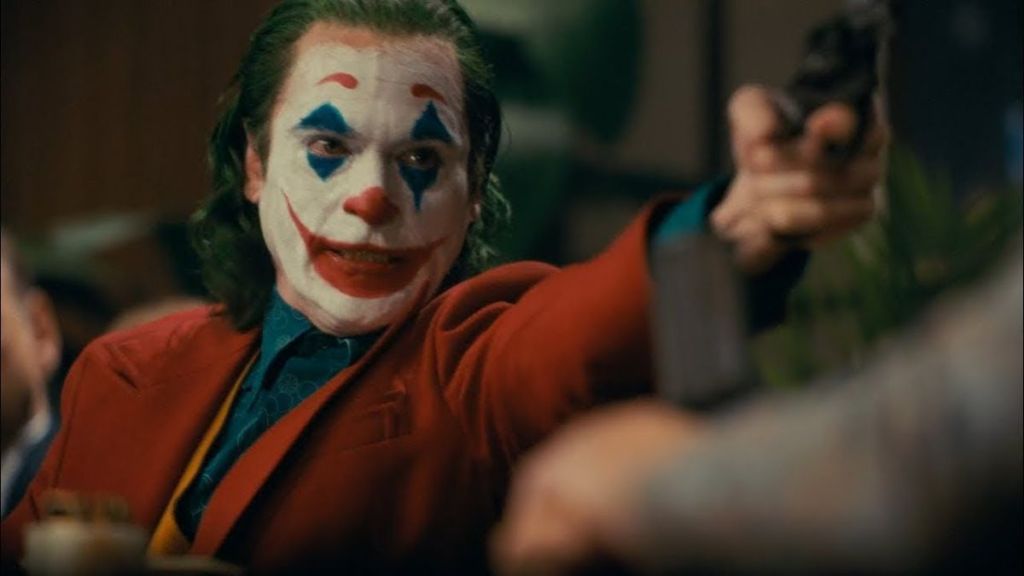 JOKER: FOLIE a DEUX
Oct. 4, 2024
Todd Phillips' controversial Joker movie is getting a sequel, and this time Joaquin Phoenix is getting some company. Yes, Joker: Folie a Deux will introduce a new version of Harley Quinn to the big screen, this one played by none other than Lady Gaga. One bit of news about this project, under the new DC Studios, movies like Joker (and by extension this sequel) will fall under the DC Elseworlds banner to distinguish them from the main DCU line. Expect more disturbing, R-rated, '70s NYC vibes in this one.
THE PENGUIN
Tba – possibly 2024.
Colin Farrell is returning to the grotesque makeup for an eight episode HBO Max series that will detail Oswald Cobblepot's rise to power in Gotham City after the events of The Batman. All we know right now is that this will pick up directly after the events of the first film and that Cristin Milioti will co-star as Sofia Falcone. Craig Zobel (Mare of Easttown) is serving as executive producer and director, with Lauren LeFranc as showrunner. 
As for that release date, do know that this one goes into production in early 2023, so we're expecting it will land on HBO Max in 2024. But please note that nothing is confirmed as of this writing, but we hope to update this piece as more information gets announced. 
While we're talking about these Matt Reeves' Batman spinoff projects, it's good to point out that there's also an Arkham Asylum show in the works from showrunner 
Antonio Campos (The Staircase), and a Gotham PD show that once had Boardwalk Empire's Terrence Winter attached, but then appeared to be canceled, but recent reports indicate that it might still be in development. Make of that what you will. We'll update these and turn them into full entries when there's a little more info out there about them.
Now, from here on out we're in uncharted territory. Only two of the following film and TV projects have actual release dates. Everything else, we are presenting in the order in which they were presented by James Gunn and Peter Safran at a press conference on the Warner Bros. lot announcing their new DCU slate. We assume that's the release order they're aiming for, but it's early in the process, and everything is subject to change. However, they did say they're aiming for approximately two movies and two HBO Max shows per year beginning with Superman: Legacy in 2025, so we've projected a little bit based on that information. We also have more quotes and info from the DC Studios chiefs here.
CREATURE COMMANDOS
Creature Commandos is a seven episode animated series coming to HBO Max, all written by James Gunn. Gunn and Safran have said that for all DCU animated projects (which will now tie in to the main story of the DCU), they're looking for actors who could also play them in live action. And since the official line on this one is "Amanda Waller creates a black ops team out of monstrous prisoners" then we can also expect Viola Davis to return to voice her character.
From left to right, these are the characters you see in the image above: Rick Flagg Sr. , Nina Mazursky, Dr. Phosphorus, Eric Frankenstein, Bride of Frankenstein, GI Robot, and Weasel (from Gunn's The Suicide Squad).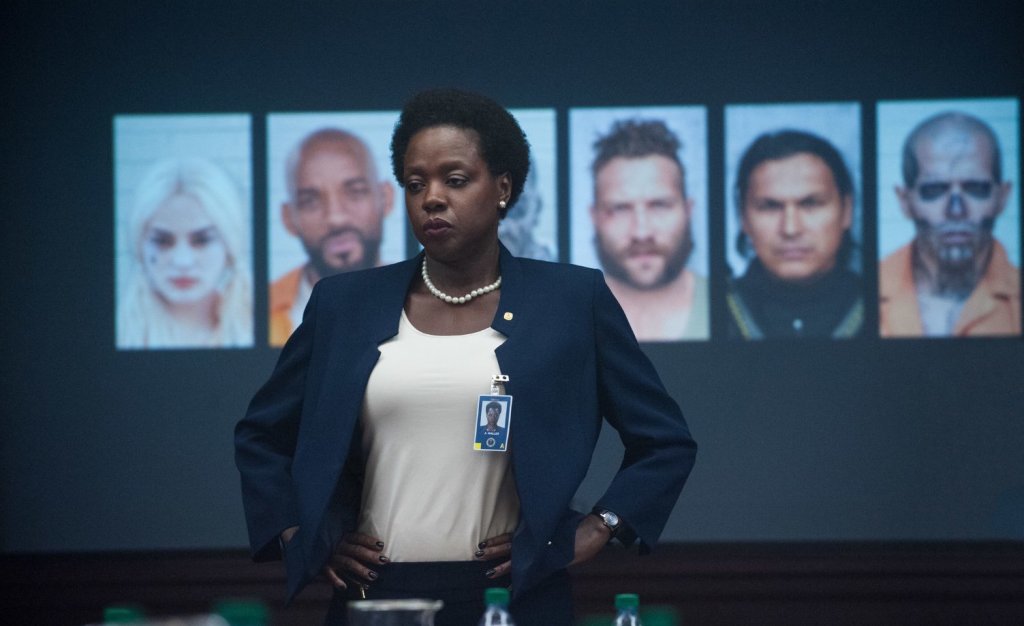 WALLER
Set between Peacemaker seasons one and two, this HBO Max series will of course star Viola Davis in the title role, and also feature other members of Team Peacemaker. Christal Henry (Watchmen) and Jeremy Carver (Doom Patrol) are writing. 
SUPERMAN: LEGACY
July 11, 2025
Described by James Gunn as "the true foundation of our creative vision for the DC Universe," Superman: Legacy will hit the big screen in 2025 with a script by Gunn (he may possibly directing if the studio gets their way, but he's got his hands full as co-chair of DC Studios). This reboot of the character won't star Henry Cavill and will "focus on Superman balancing his Kryptonian heritage with his human upbringing."
We have more details on Superman: Legacy here.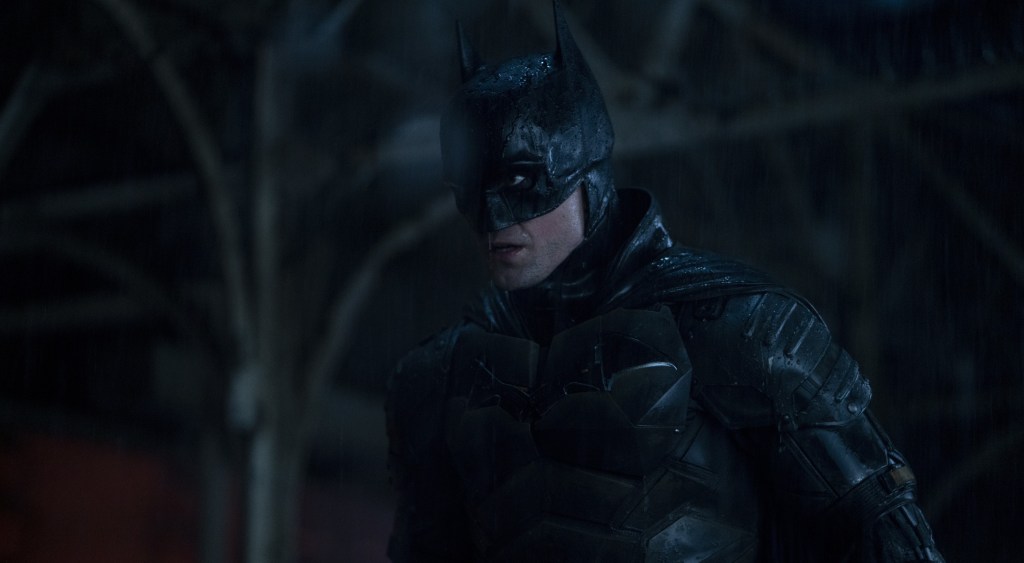 THE BATMAN – PART II
Oct. 3, 2025
No details are yet available on this one other than that release date. But director Matt Reeves will continue his "epic crime saga" featuring the Dark Knight. This takes place outside the main story of the DCU that Gunn and Safran are building, and Reeves has been given the freedom to tell his Batman story (which he envisions as a trilogy in addition to those aforementioned HBO Max spinoffs). There are endless possibilities for this sequel and we explore some of them here.
LANTERNS
The long in-development (and recently overhauled) HBO Max Green Lantern series is finally a go! Lanterns is about both Hal Jordan and John Stewart as they "uncover a dark mystery." Gunn and Safran teased it as having ominous, True Detective vibes, with the pair as space cops and Earth as their precinct. This will have implications for the wider story being told throughout the DCU. 
THE AUTHORITY
"The Authority is a very different kind of superhero story," Gunn told reporters about this movie. "They're basically good intentioned, but they think that the world is completely broken. And the only way to fix it is to take things into their own hands, whether that means killing people, destroying heads of state, changing governments, whatever they want to do to make the world better. We'll see how that journey goes for them."
If any of these projects is crying out for an R-rating, it's probably The Authority. Gunn said he's been involved in helping to outline this, as it's a project he's really excited about, and we could definitely see this one benefiting from his unique sensibilities.
PARADISE LOST
An HBO Max series that takes place centuries before the birth of Wonder Woman, Paradise Lost will tell of the origin of Themyscira and the Amazons. We've been told to expect political intrigue of the Game of Thrones variety.
THE BRAVE AND THE BOLD
OK, so THIS one actually will feature the DCU Batman (not Robert Pattinson, not to be confused with the Matt Reeves films, and no, it won't be Ben Affleck, either). But aside from its unique title, we're also going to get a full Bat-family of characters on the big screen for the first time…including the introduction of Damian Wayne as Robin. Grant Morrison fans, rejoice!
BOOSTER GOLD
Described by James Gunn as an HBO Max show "about a superhero's imposter syndrome," Booster Gold "uses basic technology from the future to pretend to be a superhero in present day." Apparently they're already talking to an actor about the title role, so we might get more details on this fairly soon.
SUPERGIRL: WOMAN OF TOMORROW
Approximately 2027
A spacefaring Supergirl movie based on Tom King and Bilquis Evely's brilliant comic? Yes, please. Gunn has said that it will feature "a harsher and more fucked up Supergirl than we're used to seeing" because unlike her cousin, Kara was already a teenager and witnessed/remembers the demise of her family and friends on Krypton. We've penciled in that 2027 date above because Gunn and Safran said to expect this about two years after Superman: Legacy. 
SWAMP THING
A film that will "explore the dark origins of Swamp Thing" may already have a director in place, as news broke that none other than James Mangold (Logan) is in talks to bring ol' Swampy back to the big screen. We really hope this happens!