Products You May Like
The real life inspirations for powerful oligarch Logan Roy and his dysfunctional family on Succession are well-documented. Roy and his right wing media empire Waystar Royco are very clearly based on Australian billionaire Rupert Murdoch and his News Corp imprint. Neither HBO nor Succession creator Jesse Armstrong made much of an effort to hide that early on.
In fact, the seed for the idea that would eventually bloom into the beloved four-season drama began when Armstrong sought to tell the real life story of the Murdoch family's malevolent influence on the world. In the book Succession: The Complete Scripts, Armstrong fleshes out what that story would have been like.
"The original idea, a faux-documentary laying out Rupert Murdoch's business secrets, with them delivered straight to camera, evolved as I worked into a sort of TV play, set at the media owner's 80th birthday party. Channel 4 were supportive, but it was an odd form, this docudrama/TV-play, and difficult to make happen. Around 2011, after a read-through in London where John Hurt played Rupert, the project essentially died."
Still, the Murdoch story leaked into the conception of Succession. Like Murdoch, Logan Roy is an outsider from a foreign English-speaking nation (Scotland) who came to wield immense political and financial power in the U.S. through his biased news programming that gave viewers the culture war red meat they didn't yet know they craved. Rupert Murdoch to Logan Roy is about as close a 1:1 comparison you'll find in the fictional television world. But that doesn't mean that the Murdochs are the only real life family that Succession draws from to create its Roy dynasty.
What follows is a list of prominent Succession characters (Roy and otherwise) and the real life figures that influenced their creation.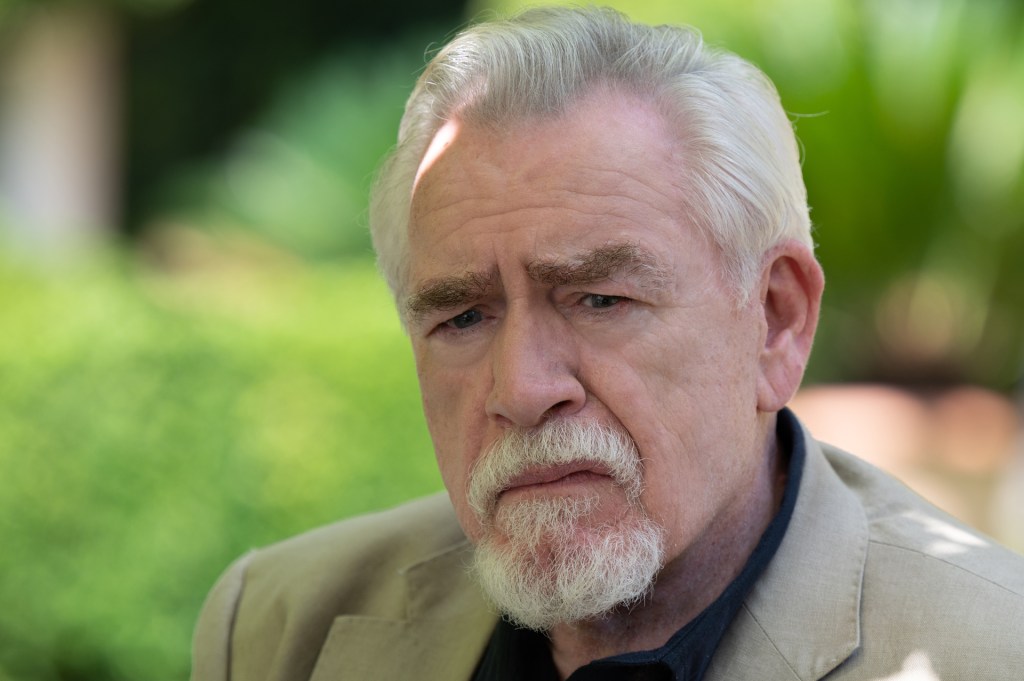 Logan Roy (Brian Cox)
As previously discussed, Logan Roy is indeed closely related to Rupert Murdoch. That fact is so apparent that Murdoch himself became well aware of it. In 2023, Vanity Fair reported that Murdoch's divorce settlement with his fourth wife Jerry Hall included clauses that forbade her from contacting Succession's producers to provide potential storylines. In truth, however, Armstrong and his writers seemed plugged in enough to Murdoch-World to not need any further help.
According to Armstrong, the stories of several other prominent real life billionaires went into Logan Roy as well. In the script book, Armstrong writes: "Murdoch, (CBS/Viacom CEO Sumner) Redstone and (newspaper magnate Robert) Maxwell were my holy trinity of models. But Conrad Black, Brian L Roberts of Comcast, Robert Mercer of Breitbart, Julian Sinclair Smith of Sinclair, Tiny Rowland, Rothermere, Beaverbrook and Hearst all fed in."
Maxwell died before Succession began its run and Redstone died amid the show's run, so Murdoch still likely provided the most real life material and behind the scenes inspiration.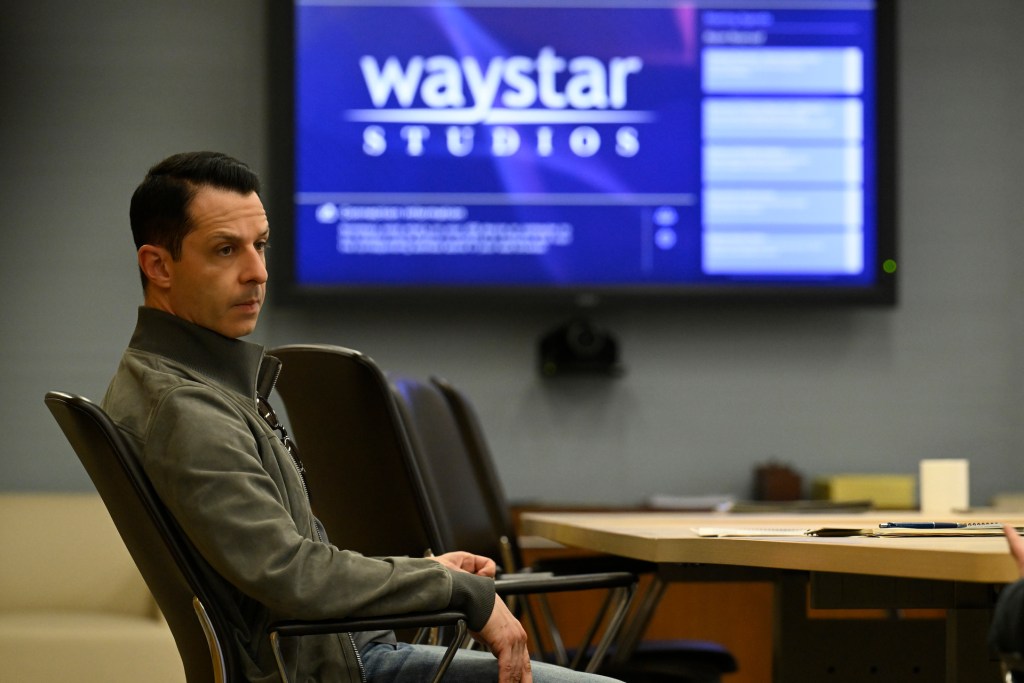 Kendall Roy (Jeremy Strong)
With Logan Roy drawing much of his characterization from Rupert Murdoch it only makes sense that his children would as well. That is indeed the case to a certain extent. But since Rupert had six children with three women it's hard to nail down who is supposed to be who exactly. Like Logan Roy though, Murdoch had exactly three children with his second wife – two boys and a girl.
In truth, Kendall bears some traits with both Lachlan and James, Murdoch's two male children with second wife Anna Torv (not the actress named Anna Torv but rather her paternal aunt). Kendall shares a love of rap with James, who started the hip hop label Rawkus Records. Kendall actor Jeremy Strong even told The New Yorker that he took inspiration from how James ties his shoes for his character.
Ultimately though, Kendall's intense desire to succeed his father as CEO puts him more in line with elder son Lachlan. From the outside looking in, it appears as though Lachlan has put in the most effort of the Murdoch siblings to win the NewsCorp crown, having set out to start his own media firm called Illyria in 2005 before returning to in 2014. Like Kendall, all of Lachlan's efforts to prove himself worthy appear to have fallen short. According to journalist Maggie Haberman, Murdoch once told President Trump that Lachlan would be the one to succeed him but their relationship now may have cooled.
Roman Roy (Kieran Culkin)
While Kendall resembles bits of both Lachlan and James, Roman actually resembles neither. Of all the Roy characters on Succession, Roman may be the most purely fictional but there are still some things that tie him to younger brother James. James is the Murdoch sibling who has been most publicly critical of their father. When Lachlan was welcomed back to NewsCorp after his outside stint, James seemingly took his return as a threat to his claim.
By 2019, James left his job as Fox News COO and released a statement that read: "My resignation is due to disagreements over certain editorial content published by the Company's news outlets and certain other strategic decisions." It's hard to imagine the broken and subservient Roman challenging his father so boldly. James is also reportedly more politically liberal than his father.
Interestingly though, there's a small chance that James himself may feel an affinity with Roman. Roman, often called "Romulus" on the show by his father, is named after the mythical founders of Rome: Romulus and Remus. These twin brothers were suckled by a she-wolf in a cave known as "the Lupercal." As such, the Latin term "lupus" means wolf and the founding of Rome is associated with wolves. When James left Fox News he started his own investment company called … Lupa Systems. A stretch? Perhaps. But at least some members of the Murdoch family absolutely do watch the show.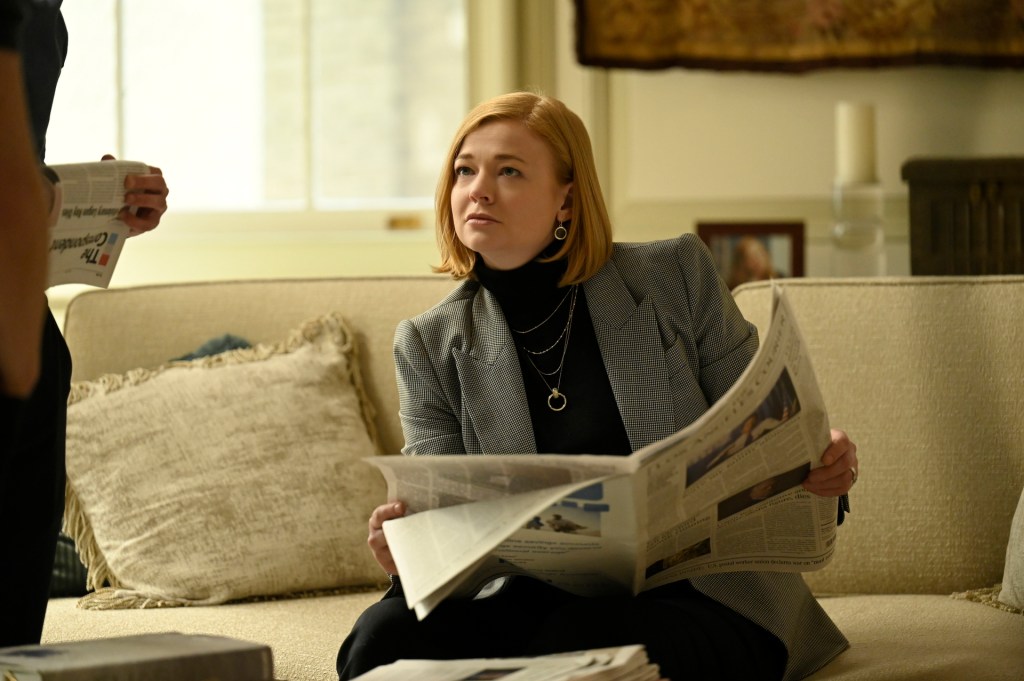 Shiv Roy (Sarah Snook)
Though James Murdoch has made a public attempt to cast himself as significantly more liberal than his father, in reality Murdoch daughter Elisabeth has always been known as the family's "token liberal." That doesn't mean she challenges her father's business decisions frequently as that 2023 Vanity Fair deep dive on the Murdochs notes that Elisabeth is "terrified of Rupert dying mad at her."
Both of these factors make Elisabeth a solid fit for Siobhan "Shiv" Roy, Logan's only daughter with second wife Caroline. Elisabeth just happens to be the oldest of Rupert's children with that particular brood while Shiv is the youngest in hers.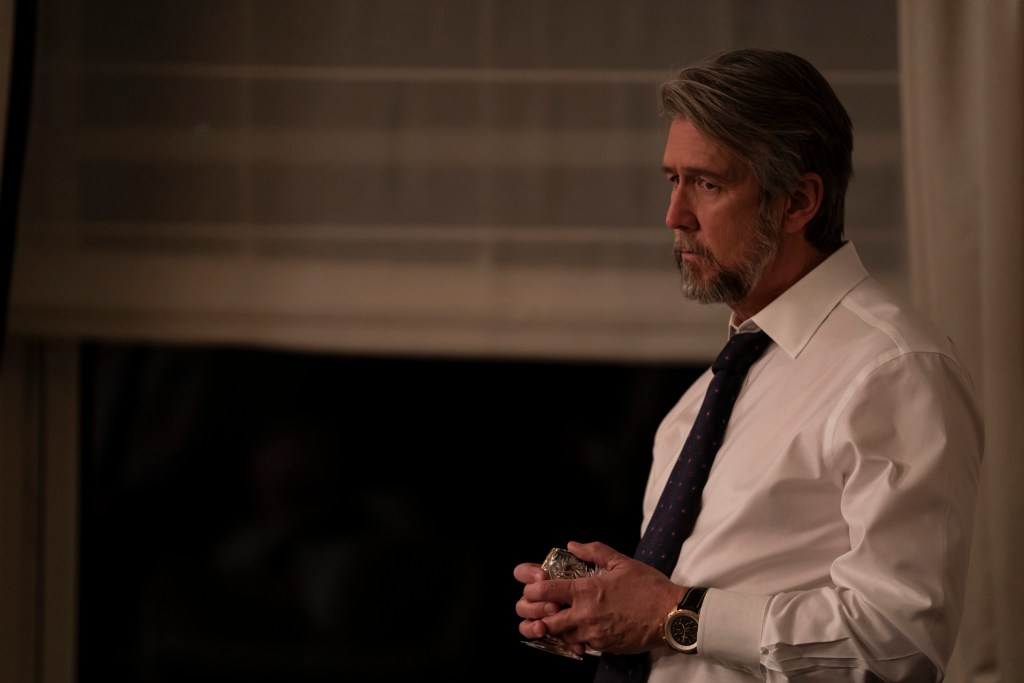 Connor Roy (Alan Ruck)
Rupert Murdoch displays a clear preference for this three children with his second wife over his one child with his first wife. That makes eldest Roy child Connor a very clear analogue Prudence Murdoch MacLeod. Prue is Murdoch's first child and is oft forgotten like poor Connor. Unlike Connor, however, Prue seems quite bothered by it.
In 2008, Prue told Vanity Fair that she and her father had "the biggest row I've ever had" when he referenced his "three children" at a 1998 press conference.
American Television Network (ATN)
At the center of Murdoch's NewsCorp empire is 24-hour cable news channel Fox News. At the center of Logan Roy's Waystar Royco empire is 24-hour cable news channel ATN. As such, it's hard not to notice the similarities between the two. ATN presents a flashy, stylized production that appears to its viewers conservative paranoias. The Succession opening credits likes to have some fun with ATN news chyrons like ""Why are so many of our older celebrities dying?" and "Gender Fluid Illegals May Be Entering the Country 'Twice.'"
We don't get to meet many of the employees at ATN but we do get to see the network's star Mark Ravenhead (Zack Robidas) in action a few times. Enjoy the above clip in which Tom Wambsgans (Matthew Macfadyen) investigates Mark's likely fascist sympathies.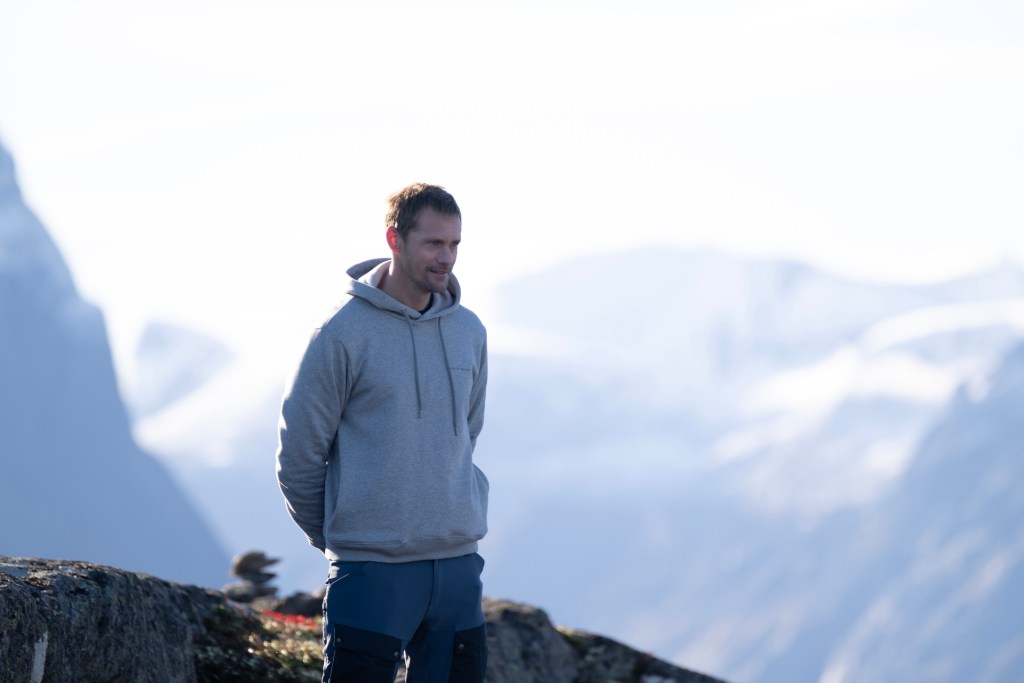 GoJo
This section contains spoilers for Succession season 3 and 4.
Men as prideful and powerful as Rupert Murdoch and Logan Roy would never sell significant chunks of their empires, right … right? Well both Rupert Murdoch and Logan Roy did just that. In 2017 Disney acquired Murdoch's 21st Century Fox for $7.3 billion. The details of the deal are complicated but the long and short of it is that Disney received a big portion of Murdoch's holdings while he spun the remaining off into Fox Corporation (which includes his beloved Fox News).
In Succession season 3, Logan Roy seeks to pull off a similar deal by selling off most of Waystar Royco to a new media organization called GoJo while retaining ownership of ATN. While the Disney-Fox and GoJo-WayStar transactions are alike in many ways, the two acquiring companies are quite different. Disney is…well, Disney: one of the Western world's most prominent, wealthy, and infamous entertainment entities. On Succession, GoJo is a younger internet-based media imprint akin to something like Facebook or Reddit.
GoJo's Swedish CEO Lukas Matsson (Alexander Skarsgärd) is quite the character to say the least. While his showmanship style and controversial tweets suggest an Elon Musk-like figure, in reality there isn't a perfect real life analogue for the character. There is a little bit of Scandinavian Spotify CEO Daniel Ek and weird blood enthusiast Peter Thiel in there though.
All four seasons of Succession are available to stream on Max now.